2020 Camaro features Tire Fill Alert system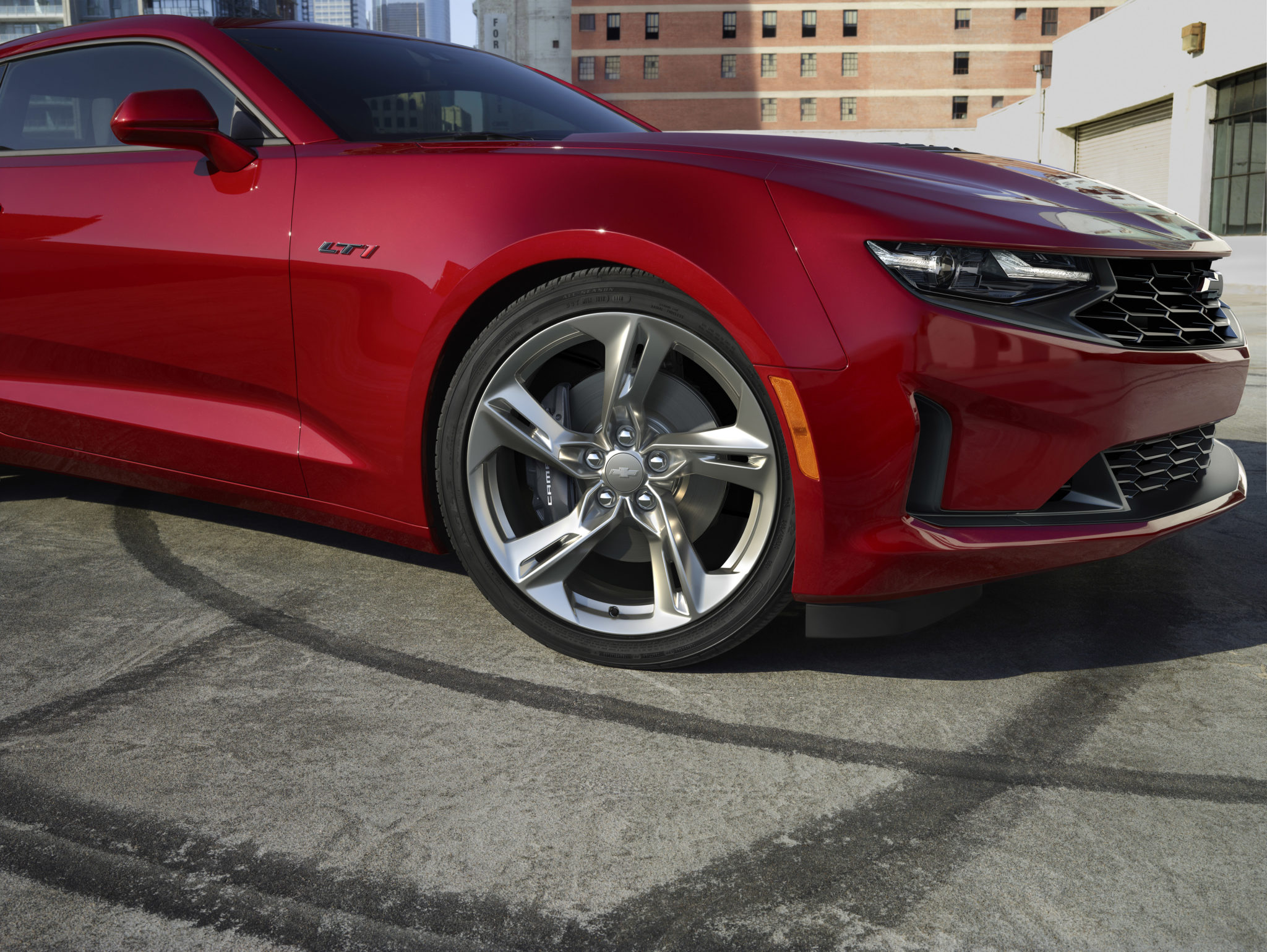 General Motors has announced that it is equipping the new 2020 Camaro range with its Tire Fill Alert System.
According to the company, the system provides a warning sound outside the vehicle when inflating a tyre to the recommended pressure. The convenience technology beeps with the proper pressure is reached, which eliminates the need for separate checks with a tyre gauge. Inside the car, the TPMS provides a readout of the actual pressure within the gauge cluster.
When the recommended tyre pressure is achieved, the vehicle will notify the driver with a single, short, horn chirp, similar to the one heard when locking the vehicle. The indicator light of that corner will stop flashing and become solid for a short period of time when the tyre is at the correct pressure.
If a tyre is overinflated by more than 5 psi, the vehicle will notify the driver by sounding three short horn chirps. To release and correct the pressure, while the turn signal lamp is still flashing, the centre of the valve stem can be briefly pressed until the horn chirps once.
The tyre fill alert system first equipped the 2018 GMC Acadia and is now standard equipment for most GM vehicles for model years 2018, 2019 and 2020.
All-season tyres are standard on the Camaro, with the SS and other amped-up Camaro versions getting high-performance summer tyres as original equipment.
Indeed, the LT1 model features 20-inch x 8.5-inch SS style wheels at all four corners and all-season tyres (versus the SS's staggered wheels and summer performance tyres). 20-inch forged aluminium wheels are available on the LT, LT1 and SS model ranges.