Dunlop TT100 GP Radial – retro styling meets modern performance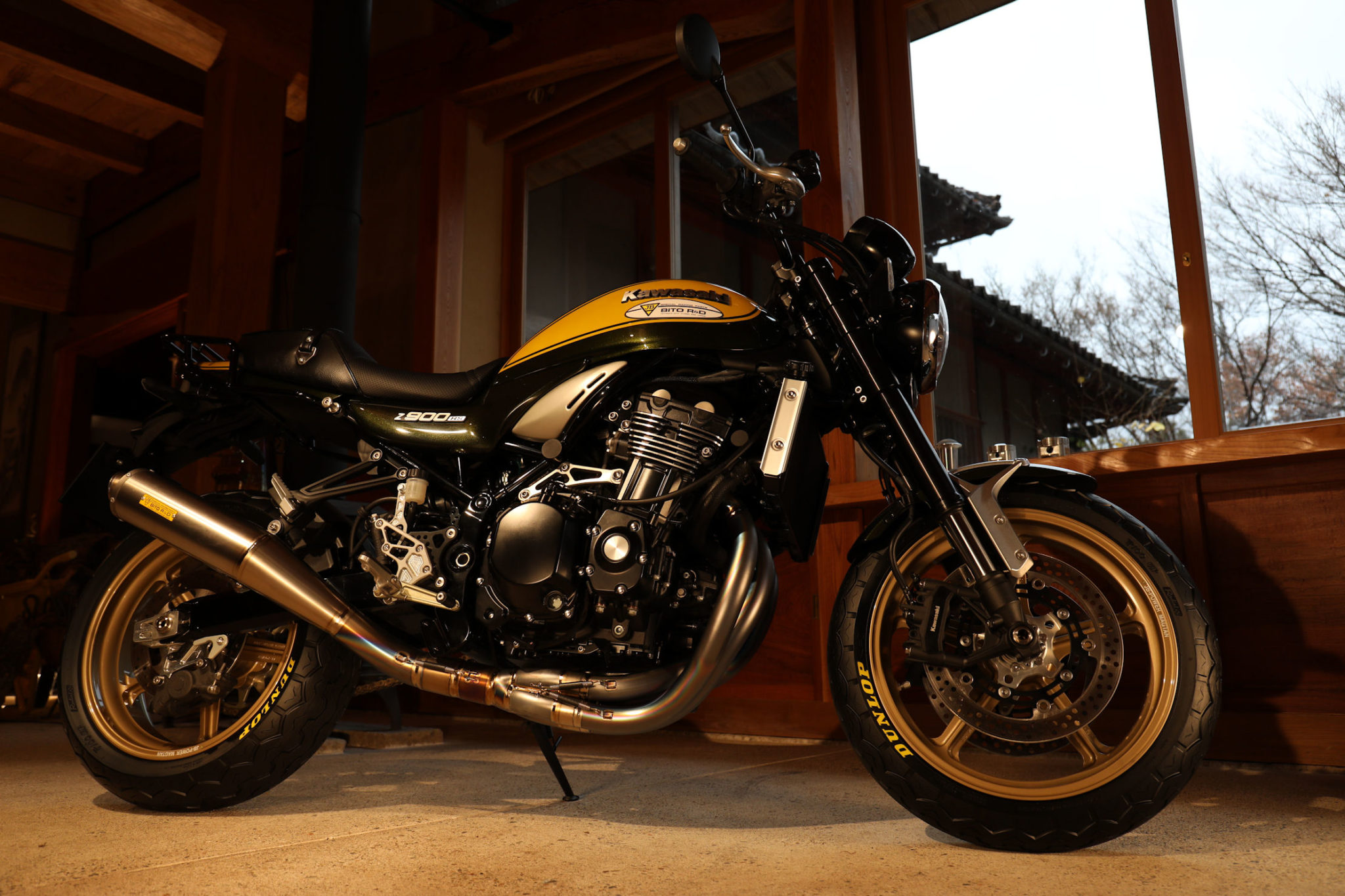 Classic looks, modern technology – the idea behind the crop of retro-styled bikes to appear of late is a winner. These machines are best paired with tyres that look the part, and Dunlop has obliged by developing the TT100 GP Radial. In a tribute to the tyre's inspiration, Dunlop will reveal its new product next month at the Isle of Man's Classic TT Races.
While many riders of retro bikes such as the BMW R NineT, Yamaha XSR and Kawasaki Z900RS choose tyres with a contemporary design – here Dunlop offers the RoadSmart III for touring or the latest SportSmart TT for occasional track riding – an increasing number seek an authentic look to suit their bike's image. Dunlop has cast its eyes back half a century to give them what they what.
Specifically, Dunlop turned to the original TT100, a tyre that gained its name from Malcom Uphill's 100.37mph lap during his race-winning ride at the 1969 Isle of Man TT. The Dunlop TT100GP Radial bears a two peas in a pod resemblance to its progenitor (which still remains in production at the TT100 classic), but pairs its old-school tread pattern with technology that can harness the sportsbike-level performance of a modern retro bike.
Dunlop slightly revamped the TT100 tread pattern to improve rigidity and precision in bends, but you'll have to examine the tyre closely to spot the differences. The big changes lurk underneath.
Both front and rear tyres use a radial casing in place of the original's cross-ply construction, and rear TT100GP Radial fitments utilise Dunlop's JLB (Jointless belt) construction. By eliminating belt overlaps, a JLB tyre can provide smoother handling and a more stable contact patch with the road. This technology is derived from Dunlop's latest hypersport tyres, which is appropriate as many of the latest retro sports bikes share engines and suspension with hypersport siblings and therefore demand tyre performance to match.
The compound also brings modern performance to the retro-styled tread pattern. The use of silica increases compliance at lower temperatures by allowing the compound to key into the road surface, boosting grip and rider confidence. This silica, combined with a contemporary Dunlop polymer, also helps enhance durability.
"We've wrapped some of Dunlop's latest innovations in one of our most iconic tread patterns," says Luca Davide Andreoni, marketing manager at Dunlop Motorcycle Europe. "Whether riders own a classic bike that's been tuned to give a modern level of performance or a new retro-themed sports bike, the Dunlop TT 100 GP Radial gives them an authentic look with contemporary technology."
The Dunlop TT100 GP range now contains two front and four rear sizes. This portfolio caters for over 60 different motorcycle models from 16 different manufacturers.