Maxxis rising with high performance offering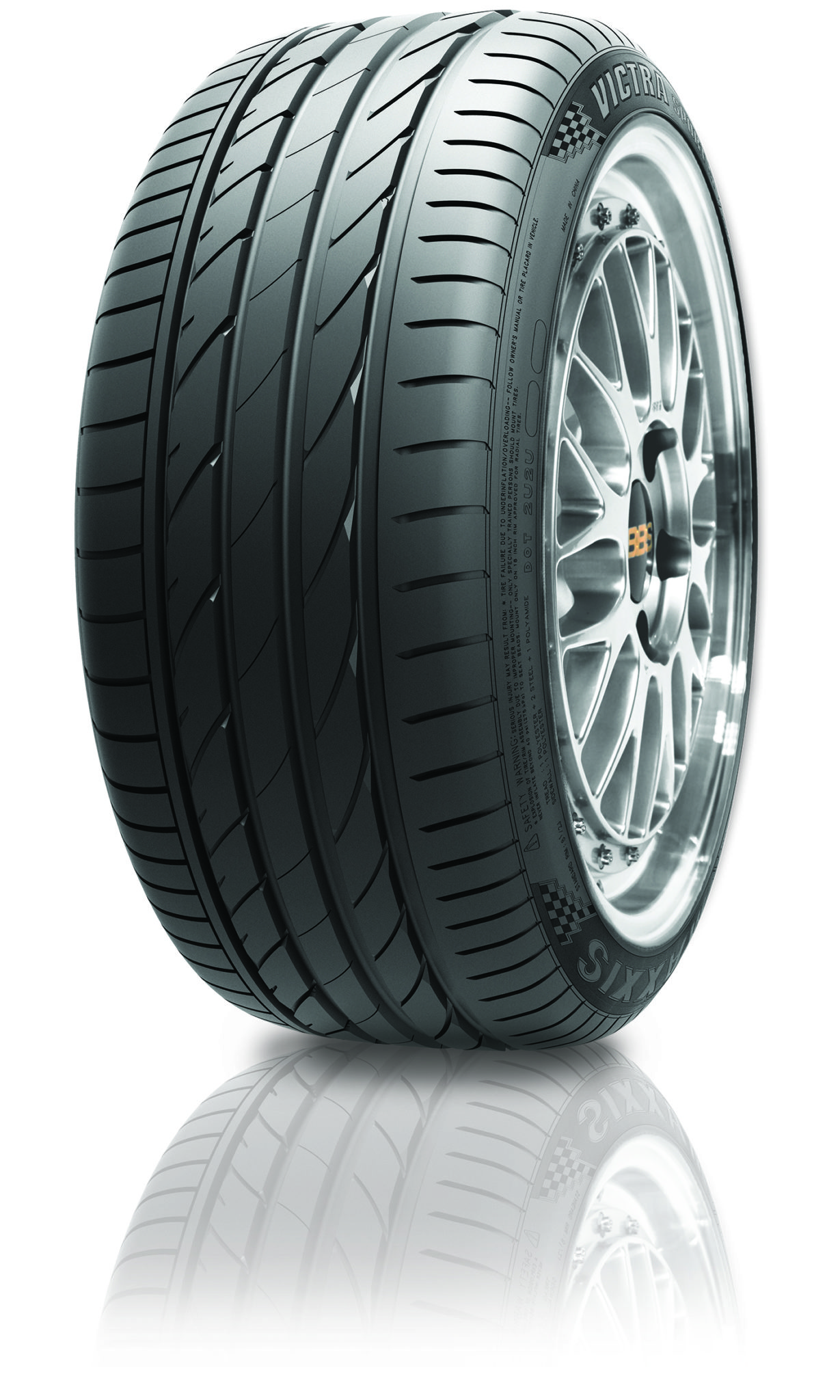 Maxxis continues to target the high performance market with a tyre portfolio designed to offer dealers a blend of quality, value and performance. The manufacturer has been particularly aggressive in its marketing for its latest range-toping car products, and with endorsements from independent test body TÜV SÜD and German motoring magazine Auto Zeitung on two of its leading tyres, it is setting new standards for its range.
Leading the Maxxis range is the Victra Sport 5, which has independent test results to reinforce its performance in both dry and wet weather conditions. The UHP tyre delivers improved handling reliability when travelling at high speeds, as well as reinforced strength thanks to a newly optimised sidewall construction. Additionally, the Victra Sport 5 includes a highly dispersed silica compound, which improves drivers' fuel consumption and provides excellent grip in wet conditions. With a host of market-leading technology, the Victra Sport 5 has been engineered to give motorists a reliable product for the unpredictable British summers ahead.
Launched to the UK market late last year, the Victra Sport 5 has undertaken rigorous testing by independent body TÜV SÜD, with tests against leading premium brand  products, in variants of the Hankook Ventus S1 EVO2 (245/40R18 97Y) and the Michelin Pilot Sport 4 (245/40R18 97Y) in April 2018. Maxxis states that the tyre bettered its premium competitors by 1.2m and 1.3m in the wet and dry braking distance tests respectively. The Victra Sport 5 improved wet handling by 2 per cent, came joint top of the charts in terms of resistance to aquaplaning, and within a 0.2 per cent of the best dry handling results. Maxxis said the tyre shows that dealers can provide motorists with a premium performing tyre without an expensive price tag in 2019.
Alongside the Victra Sport 5 Maxxis offers the Premitra HP5, the first of its new generation of high performance tyres engineered to rival premium competitors at a lower cost. The tyre offers drivers good straight-line grip and handling thanks to outer shoulder blocks on the tyre, alongside central ribs providing excellent stability at high speeds. The tyre also offers enhanced water dispersal and resistance to aquaplaning, further highlighting the performance of Maxxis tyres in both dry and wet conditions. The Premitra HP5 has captured the attention of independent motoring testers – most recently German motoring magazine Auto Bild, which selected the tyre as top 20 finalist in its prestigious summer tyre test. Additionally, the renowned Auto Zeitung magazine gave the tyre a 'highly recommended' label in its summer tyre test, which saw the brand outperform equivalents from premium brands.
Speaking on the brand's high-performance tyre offering, Derek McMartin, managing director of Maxxis, told Tyres & Accessories: "2018 was a brilliant year for Maxxis in terms of our high-performance products, and we're continuing to offer dealers and drivers an extensive range of options to keep them safe on the roads in 2019. The launch of the Victra Sport 5 late last year helped elevate our offering to new levels of premium performance, adding to our already stellar line-up which includes the summer Premitra HP5 tyre and our motorcycle offering, the Supermaxx ST. With the Victra Sport 5's brilliant performance in the TÜV SÜD tests, alongside the Premitra HP5's rating from Auto Bild and Auto Zeitung, it is clear that motorists and dealers are well-equipped to tackle the roads with Maxxis' high performance tyres in 2019."
Maxxis' Victra Sport 5 comes in 26 tyre options from 17" to 19", in width 275 to 215 and aspect ratio 45 to 35, while the Premitra HP5 gives motorists 65 tyre options from 15" to 18", in width 185 to 255 and aspect ratio 65 to 35. Meanwhile, the Supermaxx ST offers riders two tyre options for the front and four for the rear in 17", in width 120 for the front and 160 to 190 for the rear and aspect ratio 60 to 70 (front) and 50 to 60 (rear).