Maxxis launches Energtra MEco3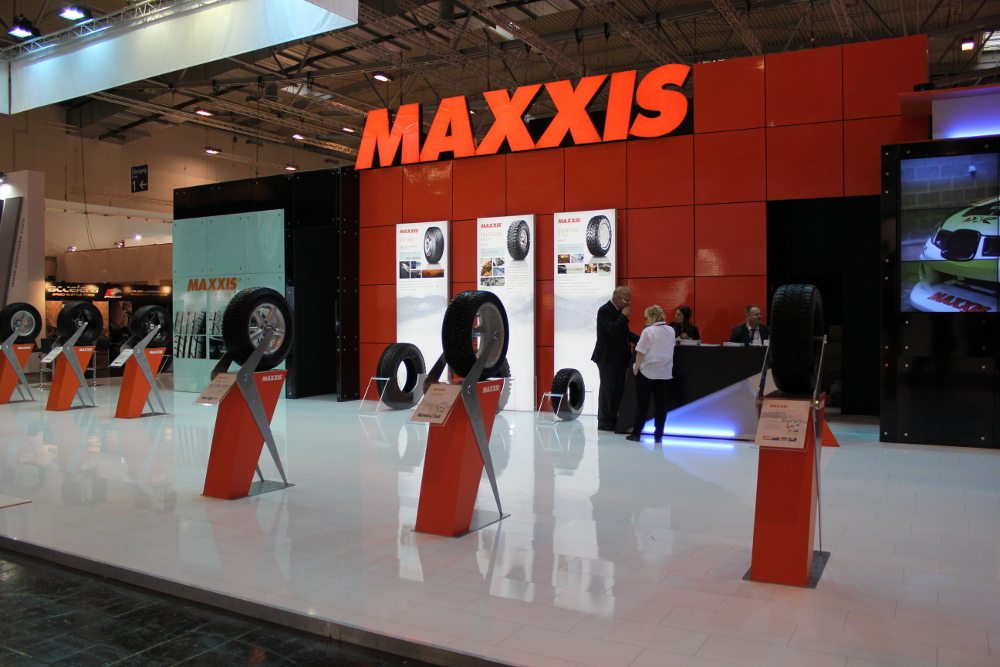 Having cemented ninth position in Tyres & Accessories table of leading global tyre manufacturers, Maxxis brought a confident and spacious stand to Hall 3 in Essen, selecting European focused PCR products from its expansive range. While the manufacturer has often focused on affordable ultra-high performance products, it chose to launch its latest fuel efficient model for medium and smaller cars, the Energtra MEco3 at Reifen.
Managing director Derek McMartin explained: "A few years ago we set out to prove that high performance tyres didn't have to cost consumers the Earth. I think we've done that pretty well and our growing popularity pays testament to the fact we've found a great balance between what people need in terms of safety, what they want in terms of quality, and what they are prepared to pay to get it. Now we're out to show that these tyres don't have to cost the earth in a literal sense, while at the same time saving people money on their fuel bills. Eco tyres are a win-win for everyone, and the MEco3 is a fine example of what is possible given enough investment in research and development."
The new tyre has an enhanced contact patch for improved handling and wet performance, while an innovative energy-saving sidewall helps to lower rolling resistance, improving fuel economy, and deliver a more comfortable ride for drivers and passengers. The tread shoulder design is designed to absorb impact and helps increase the tyre's rigidity, while improved sipe technology ensures grooves remain open during contact to reduce the risk of hydroplaning in wet weather conditions. Maxxis said that the tyre has been designed to add a new dimension to Maxxis's range, making it a great option for everyday motorists.
The Energtra MEco3 was joined on stand by the Pro R1, Victra VS01, Arctictrekker WP05, All Season AP2, Wormdrive AT980E and Camparo models. Each tyre was displayed with accompanying informational panel featuring well-designed graphics to provide a shorthand explanation of the product's particular characteristics. The panels also featured tyre labels, where available, helping to emphasise Maxxis's maturing product range. Its sporty UHP Victra Sport VS01 for example achieved the grades C-B-71)) in size 205/55ZR16 94W, while the luxury focused Pro-R1 and the sport SUV S Pro also achieved B for wet grip in several fitments. Maxxis also displayed a small selection of its truck products. The MD-816 TBR drive axle tyre for long haul applications scores D-C-77)) on the label, while the all-axle MA-299 for long haul and regional use gets C-B-72)).
Maxxis called Reifen "pivotal" to its European expansion, with representatives from every corner of the business visiting the show. European business leaders were joined by a senior delegation from headquarters, including chairman Robert Lo, and leading innovators from the Maxxis research and development department. The company said it was focused on updating existing distributors on pricing, marketing and product initiatives, in addition to promoting Maxxis to potential customers.