Marangoni rationalises European tread range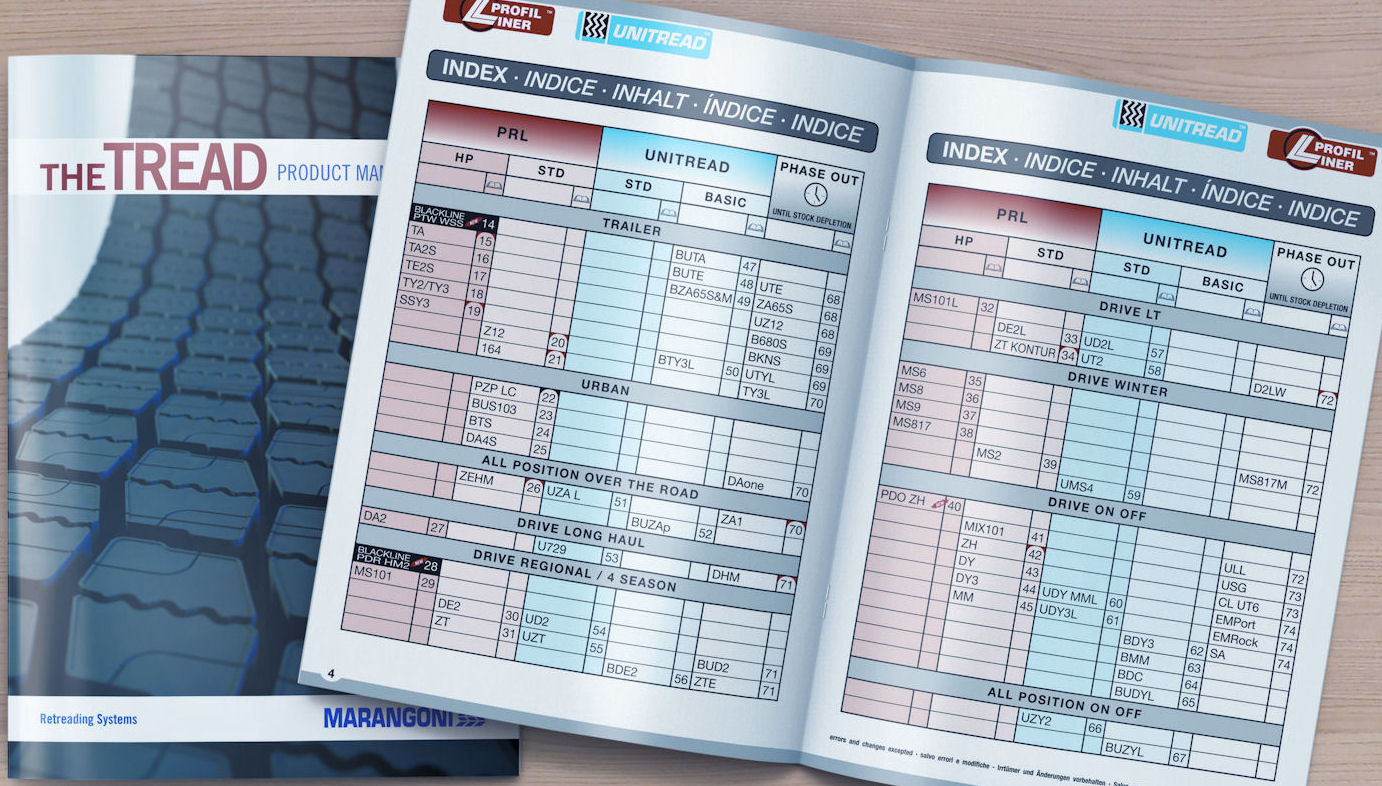 With the launch of its latest range of pre-cure treads, Marangoni Retreading Systems has fully integrated its European product lines. The new range only includes two brands – PRL and Unitread – and Marangoni says this will lead to a "significant reduction of the complexity previously caused by product overlaps."
PRL (Profil Liner) remains Marangoni's flagship tread brand. Marangoni has introduced new, high-performing compounds for its PRL products, and these can be identified by the presence of a 'BLK' (Blackline) marking. Two recent editions to the PRL line are the BLK PTW WSS, a 3PMSF-marked winter trailer tread, and the BLK PDR HM2, a regional drive tread developed with a focus upon mileage. The already-available Kontur products remain in the PRL range.
Marangoni has redesigned the Unitread range to "offer the perfect solution for the price-oriented customer" whose highest priority is cost. The Unitread product family is divided into two lines: standard (STD) and Basic. Unlike the PRL range, where most of the products are cut-to-length based on the basis of the casing size, the UNITREAD products are offered in ten-metre tread rolls. Many Unitread treads are also lighter and therefore particularly well suited for the retreading of casings which should be exposed to less stress, fatigue and heating during service.
As a result of this rationalisation of its tread range, Marangoni is adjusting the prices of some products according to their brand and line positioning. Many patterns will be available only on request, with pricing dependant upon the order volume.
Information about the revised Marangoni tread range and their respective market positioning can be found in the newest edition of the Marangoni product manual, The Tread.