Groundbreaking held for Maxion-Dongfeng aluminium wheel plant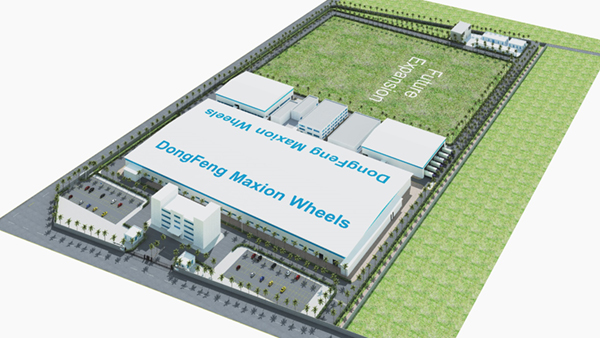 Maxion Wheels and new joint venture partner, Dongfeng Motor Parts and Components Group, have held a groundbreaking ceremony at the future site of their 22,000 square metre aluminium wheel plant in Suizhou, China. The ceremony took place on 6 June and was attended by government officials and company dignitaries, customers, suppliers and associates.
"With our new partner, Dongfeng Motor Parts and Components, this plant will serve future demand from global and Chinese vehicle manufacturers for locally-produced aluminium car wheels," said Pieter Klinkers, chief executive officer, Maxion Wheels. "Through our partnership with one of China's largest automotive parts companies, we can quickly bring global aluminium wheel making expertise to the biggest vehicle market in the world."
Kai Kronenberg, vice president and chief representative officer for Maxion Wheels in China added, "We estimate start of production to be by the end of 2020, with plans to produce two million die-cast, bright-machined wheels a year."
Maxion Wheels, a division of Ioche-Maxion S.A., claims to be the world's largest wheel manufacturer. It produces nearly 60 million wheels per year and serves its global OEM customers from 33 locations in 16 countries, including state-of-the-art technical centres in the Americas, Europe and Asia.