Bridgestone targets coach operators with segment-specific tyre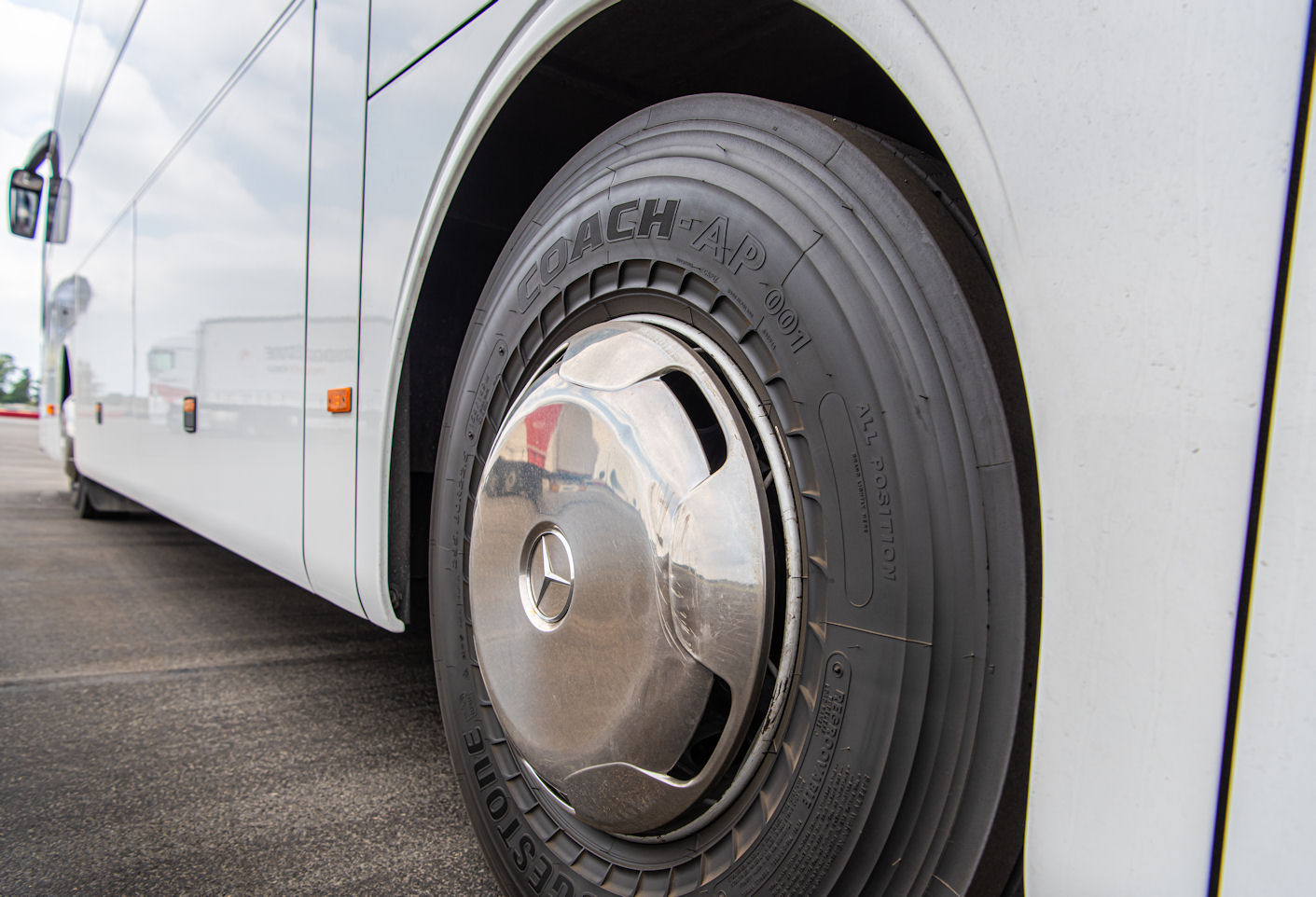 Priorities for operators of coaches and buses differ from those for other commercial vehicle types. While safety is important for all, these passenger vehicles must also be particularly quiet and comfortable. Acknowledging the coach segment's unique requirements, Bridgestone has announced its first tyre fully dedicated to these vehicles, the Bridgestone Coach-AP 001.
The size 295/80R22.5 tyre was developed at Bridgestone's European R&D centre and will be produced at the tyre maker's Stargard plant in Poland. Bridgestone will release the Coach-AP 001 in October.
When tested according to EU tyre label criteria, the Coach-AP 001 achieved a B grade for both wet grip and fuel efficiency. Evaluations carried out at Bridgestone's own facilities indicates an external rolling noise value of 69 dB. The tyre is 3PMSF and M+S marked for year-round use.
"Fleets today face greater challenges than ever before. But within that market, the people transportation segment also faces its own hurdles," says Steven De Bock, director sales & operations, Commercial Products, at Bridgestone EMEA. "In the Coach-AP 001, we have developed a tyre that reduces the total cost of ownership for fleets and maximises comfort with no compromise on safety to help our fleet customers answer the challenges they face."
As with all truck and bus tyres available within Bridgestone's 2019 portfolio, Coach-AP 001 tyres will be traceable with RFID electronic tagging. As Bridgestone's fleet digital mobility solution portfolio – Total Tyre Care, FleetPulse, and, following Bridgestone's acquisition of TomTom Telematics, Webfleet – continues to evolve, the implementation of RFID is expected to bring added value to customers looking to benefit their tyres with connectivity and predictive maintenance.