Bridgestone focusing on wear life with new Duravis R002 tyres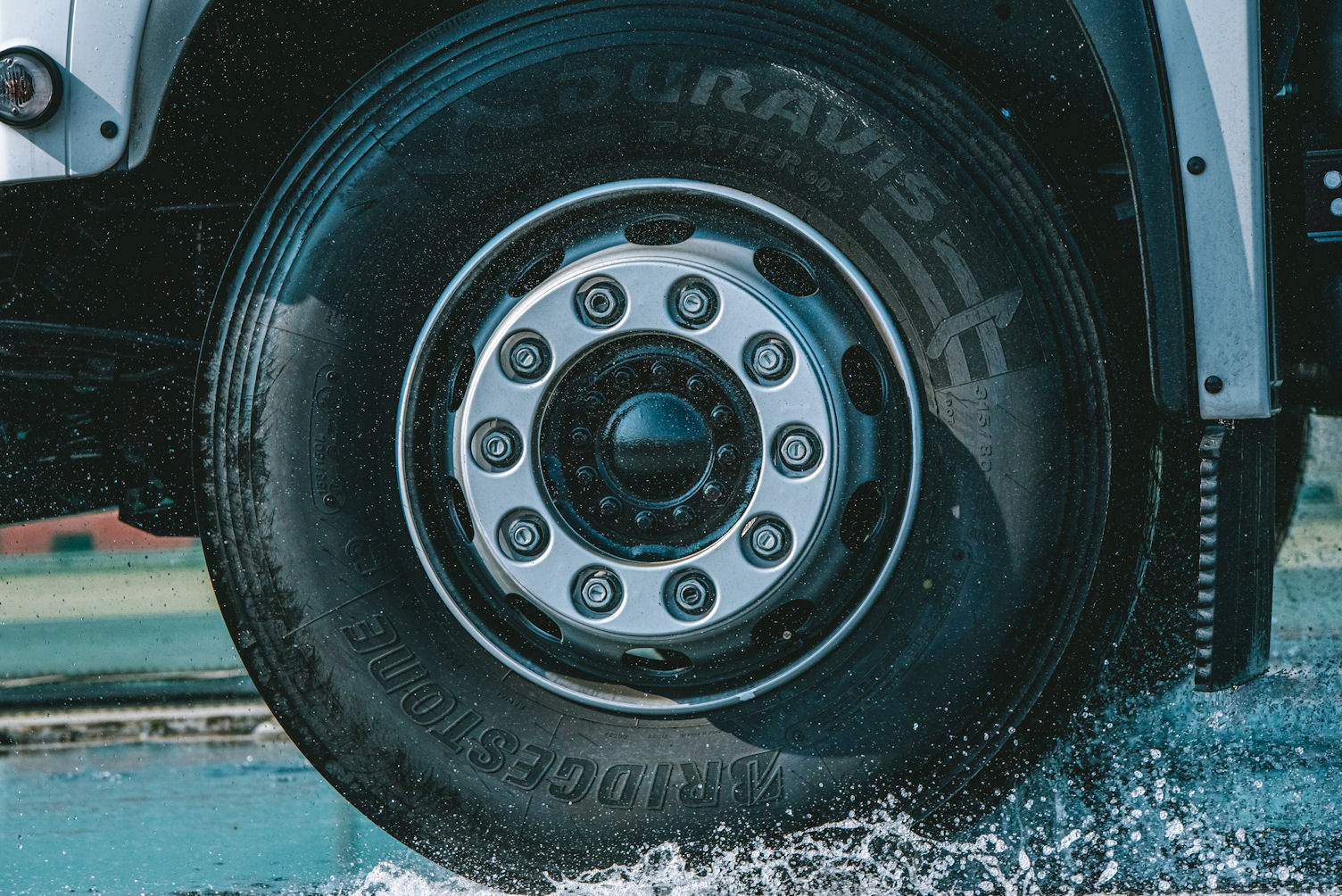 With the launch of the Duravis R002, Bridgestone is offering fleets an "ultra-durable" tyre that is designed to lower operational costs per kilometre through "outstanding wear performance and optimised fuel efficiency." The main four Bridgestone Duravis R002 sizes will be available as of September 2019, with six additional sizes arriving next year. The arrival of the Duravis R002 will simplify Bridgestone's line-up in the versatility segment by replacing all current products.
According to Bridgestone, wear life for the Duravis R002 is up to 45 per cent better than for its predecessors, the Bridgestone R-Steer001, R-Drive001 and R168 (compared in size 315/80R22.5 for steer and drive and 385/65R22.5 for trailer). Cost per kilometre, averaged for the R-Steer 002, R-Drive 002 and R-Trailer 002 drive and trailer tyres, is 15 per cent lower than for the previous generation products.
Fuel efficiency label ratings for the above sizes are B for steer and trailer fitments and C for the drive axle tyre. Wet grip label ratings vary, with the size 315/80R22.5 steer axle tyre achieving a best-in-class A grade.
All Duravis R002 tyres are 3PMSF and M+S marked. As with all new Bridgestone truck and bus tyres, the Duravis R002 will come supplied with RFID (radio-frequency identification) to aid casing traceability.
"Fleets are facing more challenges than ever before, and Bridgestone has a responsibility to help our customers overcome them," says Steven De Bock, director sales & operations, Commercial Products, at Bridgestone EMEA. "Tyre wear is one of the biggest concerns for fleets wanting to avoid additional costs. With its exceptional performance, our new Duravis R002 tyre helps them to lower their operational cost."
The Duravis R002 range was developed in Europe and will be manufactured within the region, too. Bridgestone comments that the new tyres "mark a combination of a new innovative pattern concept and compound, and a newly improved manufacturing process." After a thorough homologation testing, Duravis R002 tyres are to be fitted as original equipment on leading vehicle manufacturers, including MAN, Scania, Daimler, Volvo, Renault and Iveco.