Bridgestone Blizzak ICE designed 'for harshest European winters'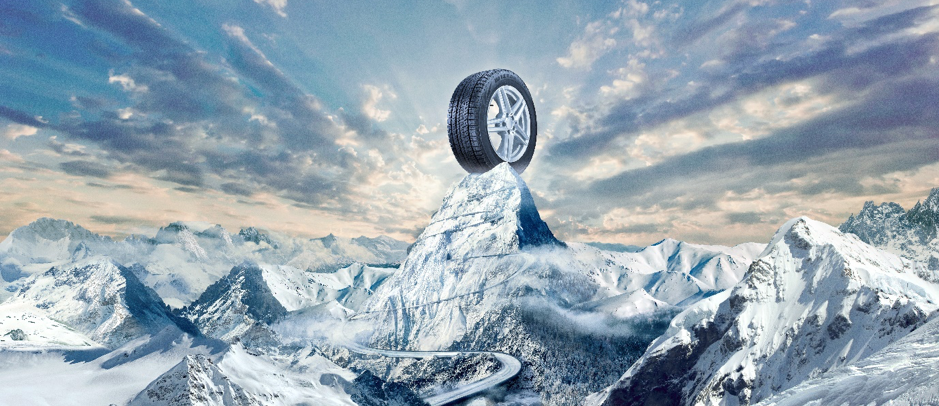 Bridgestone's new studless Blizzak ICE winter touring tyre is designed to offer improved snow and ice performance, superior ride comfort and significantly increased life. The manufacturer said these characteristics have been identified by targeted market research studies as key demands of motorists in winter driving situations.
Bridgestone conducted face-to-face discussions with northern European drivers to understand what they want from their winter tyres and the driving challenges they face. Tyre life and environmental friendliness were highlighted, in addition to daily driving including both urban conditions and the open road outside the city. Drivers also needed excellent grip on their tyres, to enable sudden braking and maintain control when exposed to black ice and slushy snow. Bridgestone says its Blizzak ICE "answers all of these demands," offering increased safety and driving confidence, even in the most severe conditions.
The tyre has a new tread compound that features the company's patented Multicell technology for improved stopping distance on ice. The technology is formulated with hydrophilic properties that attract water and draw it away from the surface of ice to enhance grip. While achieving an 8 per cent reduction in braking distance on ice, according to internal testing against the Blizzak WS80, it has also increased tread life by 25 per cent.
Grip and braking distance improvements were accomplished through the tread pattern. Its groove design helps to disperse air flow and reduce noise, raising comfort for both drivers and passengers.
The Bridgestone Blizzak ICE will be available in 2019 in 37 sizes from 14'' to 19'', with 25 more to follow in 2020. The roll-out covers 86 per cent of market demand to accommodate most passenger cars.