Garages soak up TerraClean training opportunities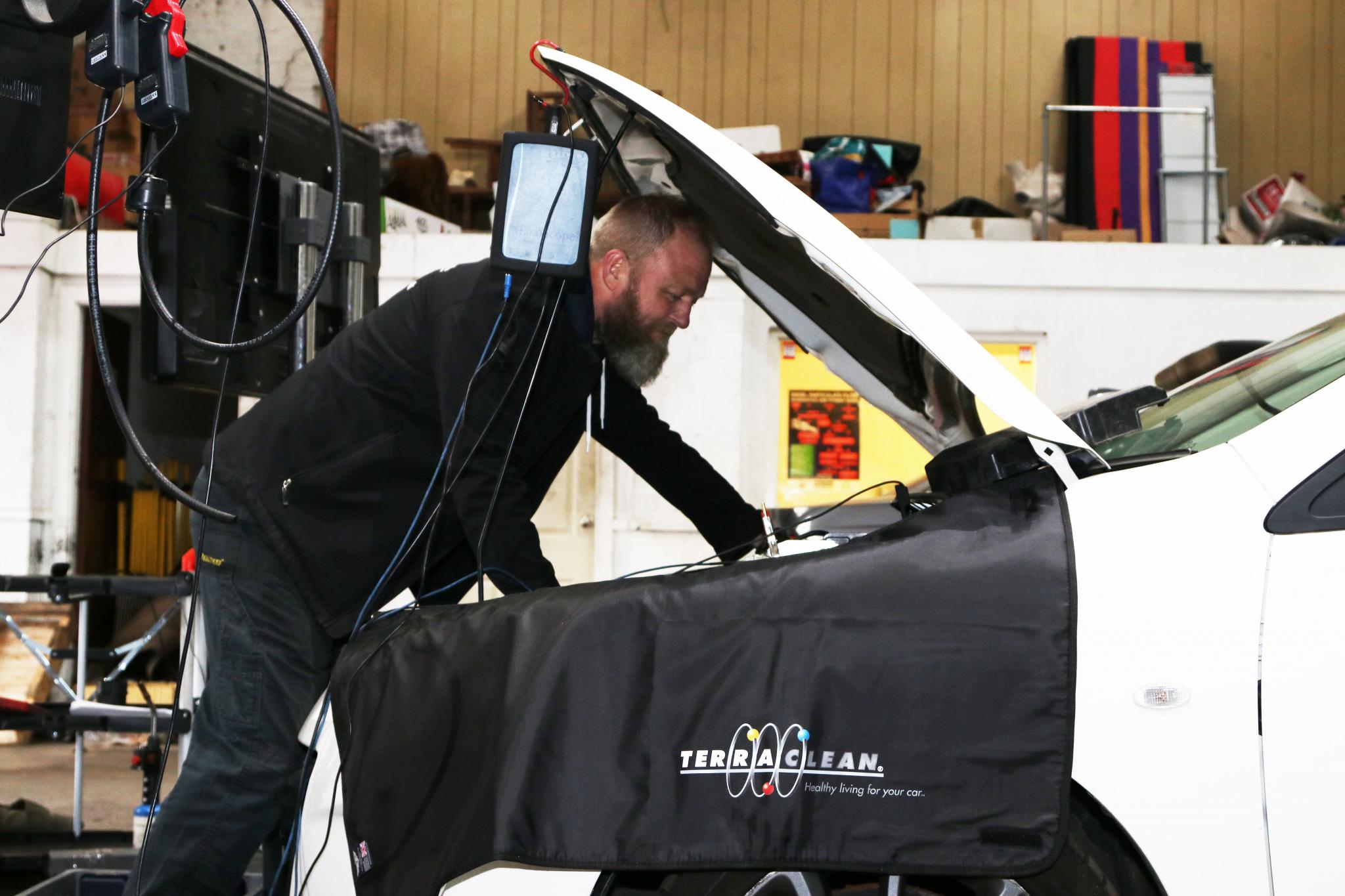 TerraClean, part of Randstad Ltd, has held three one-day training courses for technicians to sharpen their skills and broaden their knowledge base of DPF and EGR related vehicle problems and solution.
Hosted by TerraClean specialist Gary Wood of the Diesel Doctor, the sessions, which took place on 8, 9 and 10 April at Bullring Autocentre in Birmingham, were attended by close to 60 garages and covered Essential Test Methods, Diesel Emissions Control Systems and an introduction to Oscilloscope Testing.
Technicians got to grips with the fundamentals of electrical and mechanical testing, which showed them how to hone their diagnostic skills to perform quicker and more accurate diagnosis.
They were also given a greater understanding of the 'inner' workings of the diesel emissions systems found on modern day vehicles, covering DPF and catalytic converters, as well as high and low pressure EGR systems.
The introduction to Oscilloscope Testing course armed attendees with a fundamental understanding of how the Oscilloscope works and how to apply it to test various systems and components around the car.
Technicians were also given the opportunity to have a 1-2-1 with Gary following the end of each course, to help resolve any troubleshooting queries or FAQs surrounding fault diagnosis and to encourage their learning.
TerraClean is fast emerging as a leader in training independent garages and the largest network of DPF cleaning specialists in the UK. The brand offers a number of solutions for garages including a DPF / EGR cleaning tool. DPF faults are shied away from by a large number of garages due to a lack of understanding, which is proving a major issue throughout the motor trade and increasingly creating headline news.
Martin Dowd, Randstad managing director, said: "The one-day courses are designed to help garages understand the fundamental principle and workings of specific tools or components, while helping them effectively understand, diagnose and rectify faults. It's essential to arm garages not just with the know-how but with the confidence to successfully apply it, as the aim is for them to leave feeling educated and not confused."