Yokohama 4×4 range equips latest SUVs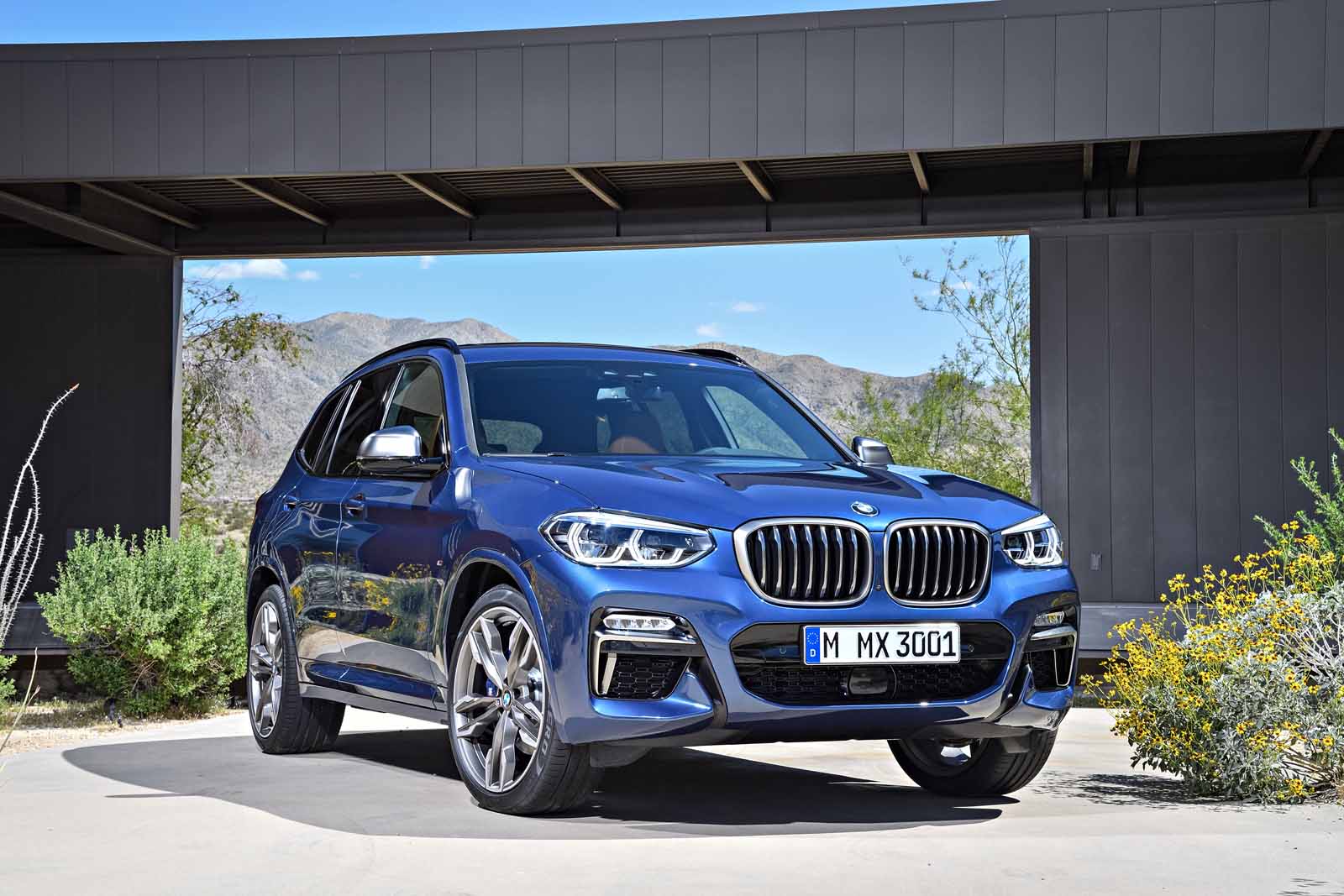 SMMT's latest figures highlight that the demand for Dual Purpose (4×4, SUV and crossover) vehicles is proving to be one of the most rapidly increasing segments, with an impressive 10 per cent increase in registrations in 2018.
To cater for this growing segment, Yokohama offers an extensive range of 4×4 tyres covering a broad range of vehicle applications. Not only do the tyres feature the latest technology to deliver the exceptional performance demanded in the replacement market, but they are also selected by a number of leadings manufacturers for OE fitment, including the Toyota Rav 4 and Hi Lux models, Chrysler Jeep Cherokee, Porsche Cayenne and latest BMW X5 M Performance model.
According to the company, Yokohama's Geolandar range tyres are designed to deliver outstanding handling, long mileage and excellent performance for the latest generation of SUVs and off-roaders. The flagship all-terrain tyre of the Geolandar range, the A/T G015, showcases a host of technical innovations. Optimised to deliver better wet braking and improved hydroplaning resistance, the contact patch design ensures even wear and better durability as well as low noise. Available in sizes ranging from 15 – 22 inches, it features the '3 peak snowflake mark' and is capable of taking on the most demanding winter road conditions, including ice, snow and wet road surfaces.
Designed to perform in even the most extreme off-road conditions, the Geolandar M/T G003 is pitched as "the ultimate mud terrain tyre for SUVs and pickup trucks". Available in sizes ranging from 15 to 20 inches, the G003 is reportedly "capable of delivering excellent steering stability and traction, even in the most demanding of terrains, including deep mud and rocky surfaces".
All this comes by virtue of a new tread pattern combining large mesh lug grooves, sequential sipes and aggressive side blocks, the type offers a longer tread life, effectively ejecting mud and stones while distributing stresses more evenly across the entire tread area.
Meanwhile, the Geolandar H/T G056 road-only, highway terrain variant is designed for the new generation of midsize and large SUVs, delivering a comfortable ride, deliver exceptional wear resistance, durability and handling performance.
Completing the range is the Geolandar SUV G055, which is said to be "ideal for compact SUVs, delivering comfort through passenger-car like performance". Incorporating the latest BluEarth technologies, the G055 benefits from the nano-blend rubber compound, offering low rolling resistance for fuel saving, long mileage capability and excellent wet grip. This SUV G055 tyre is fitted as original equipment on vehicles including the Chrysler Jeep Cherokee.
From Yokohama's BluEarth range, the BluEarth RV-02 tyre has been designed specifically to cater for the needs of SUV drivers. Available in sizes between 15 – 20 inches, the tyre has secured the highest "A" grade ranking for wet grip performance. Not only does the new RV-02 provide greater stability in both dry and wet conditions, but also contributes to an unusually quiet ride which is often a challenge in box type vehicles where noise tends to reverberate throughout the cabin.
For drivers of prestige 4×4 road cars and compact SUVs, the Advan Sport V105 has top flight OE credentials making it suited for a wide range of premium and high performance car applications. It is available in sizes from 16 – 23 inches. As the flagship tyre of the Advan range, it has been selected for OE fitment for the BMW M5 X3 and X4. Most recently, BMW selected the Advan Sport V105, featuring silent foam technology, as OE fitment on the new BMW X5 M Performance model.