Pirelli expands Romania factory and warehousing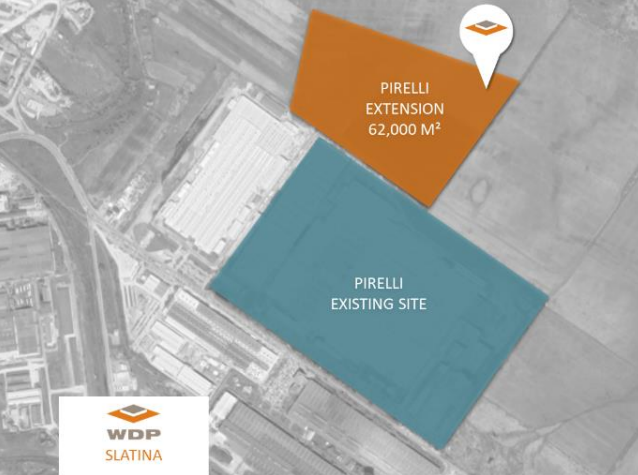 Pirelli has commissioned Belgian industrial property developer WDP to construct a new 62,000 square metre warehouse alongside the tyre manufacturer's existing Slatina, Romania manufacturing operation. According to WDP, the news comes as part of "an expansion of the tyre manufacturer's existing production facility". WDP predicts that the project will cost around 40 million euros.
The 62,000 square metre expansion is begin described as a "state-of-the-art new-build warehouse", which will be directly connection to Pirelli's "largest and most important production facility".
Recent years have seen Pirelli investments boost on-site activities in Slatina, to the extent that it has made expansion necessary. The new building will house inbound and outbound logistics alongside space reserved for production activities.
Pirelli's Slatina site is situated west of Bucharest, alongside the Craiova-Pitesti motorway.
Following completion of the project, which is scheduled to be completed in the third quarter of 2020, Pirelli will lease the new logistics facility for a fixed term of 15 years.
Jeroen Biermans, general manager of WDP in Romania commented: "The realisation of this new-build warehouse will enable Pirelli to optimise its main production site and future-proof this facility".