North-West and Yorkshire Autojumble dates announced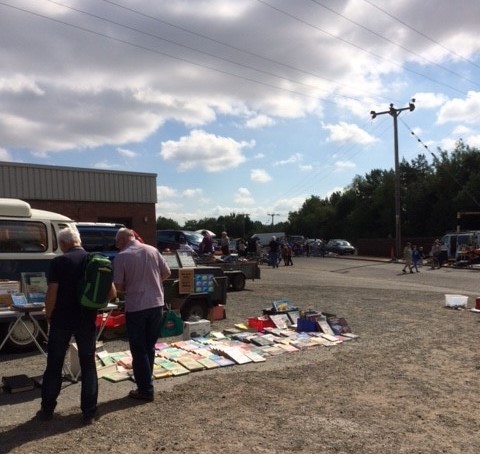 Sherrard Classic Autojumbles are giving North West motoring enthusiasts more opportunities throughout 2019 to pick up a bargain or swap unwanted bike and auto parts, tools and memorabilia for handy cash.
With two new venues revving up to join in the action, they're expanding to nine Autojumble sales across the region. Perennial favourite Penrith Auction Mart, at junction 40 of the M6, includes a new date for 2019, and is joined by two exciting new venues: Skipton Auction Mart, at the A59/A65 junction on the Lancashire/Yorkshire border, plus M6 J36 Auction Mart at Crooklands, near Kendal.
All three venues are well-equipped to host: easily accessible with masses of indoor spaces, outdoor hardstanding, and excellent facilities including farmers' cafes serving plenty of good food, drinks and refreshments.
Organiser Ian Sherrard says; "More people are discovering- and loving- Autojumbles, so we're really pleased to be extending our dates and range across the region. They're not just brilliant opportunities to have a clear out or find that elusive part; they're great meeting places to catch up, enjoy a good breakfast and chat over a brew"
Dates and venues are: Penrith Auction Mart, CA11 0DN on Sundays 3rd March, 14th July, 8th September and 13th October. Skipton Auction Mart, BD23 1UD on Sundays 10th March and 23rd June. M6 Crooklands Junction 36 Auction Mart, LA7 7FP on Sundays 19th May, 9th June and 21st July.
Stand fees are just £15 (includes one vehicle/2 persons). Simply drive in from 7am or reserve your space in advance and pay on the day. Public entry 9am-1pm; adults just £3.50, accompanied children 14 years and under free. Well behaved dogs on leads welcome.