Successful 'Training Days' for TerraClean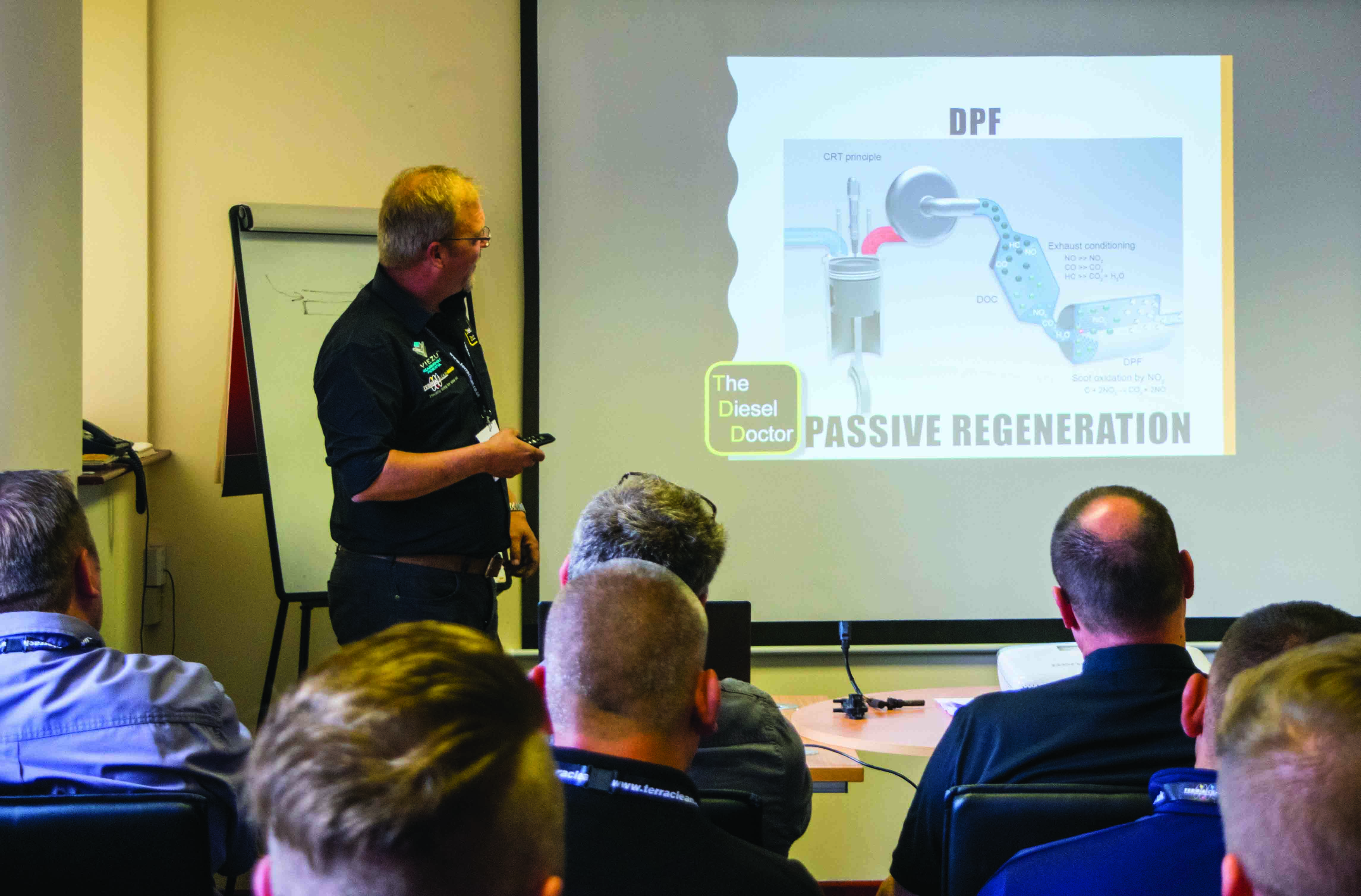 Randstad Ltd has successfully held a three-day national training course hosted by Gary Wood of The Diesel Doctor with the aim to support independent garages on the effective use of the TerraClean DPF / EGR cleaning tool.
Beginning 27 September, the seminars were open to all independent garages and mechanics. Numbers were purposely kept small to provide a more personal approach with 60 people attending over the three days.
Wood said: "We examined the entire emission control system and identified areas where garages can use the tool effectively, saving motorists money and hassle by not having to pay to dismantle the engine."
Split into two sections, the morning training session covered the theory behind the TerraClean EGR cleaning tool and looked at the importance of diagnosing faults with DPFs and EGR systems.
In the afternoon, the event adopted a practical approach, exploring the key features and benefits of the tool plus offering demonstrations on how to connect to various vehicle applications.
The specialist tool works by connecting to the differential pressure sensor front pipe and running the specifically formulated fluid – TerraDiesel EGR and Induction System Cleaner – through the system. The entire process is complete in under two hours, removing harmful deposits and restoring the DPF and EGR system.
Phillip Dowd, Randstad sales director said: "Not only do these courses act as a great educational tool on TerraClean equipment, but they also present the chance to raise any questions or concerns to the TerraClean experts. Garages can also benefit from the networking opportunities with like-minded industry professionals also attending to benefit from the sessions."
TerraClean is exhibiting at Motorcycle Live 2016 at the NEC, Birmingham in Hall 4 on stand 4E15 from 19 – 27 November as it launches its campaign targeting the motorcycle market.