Next-gen Giti GTR955 Combi Road trailer tyre 'delivers 30% mileage increase'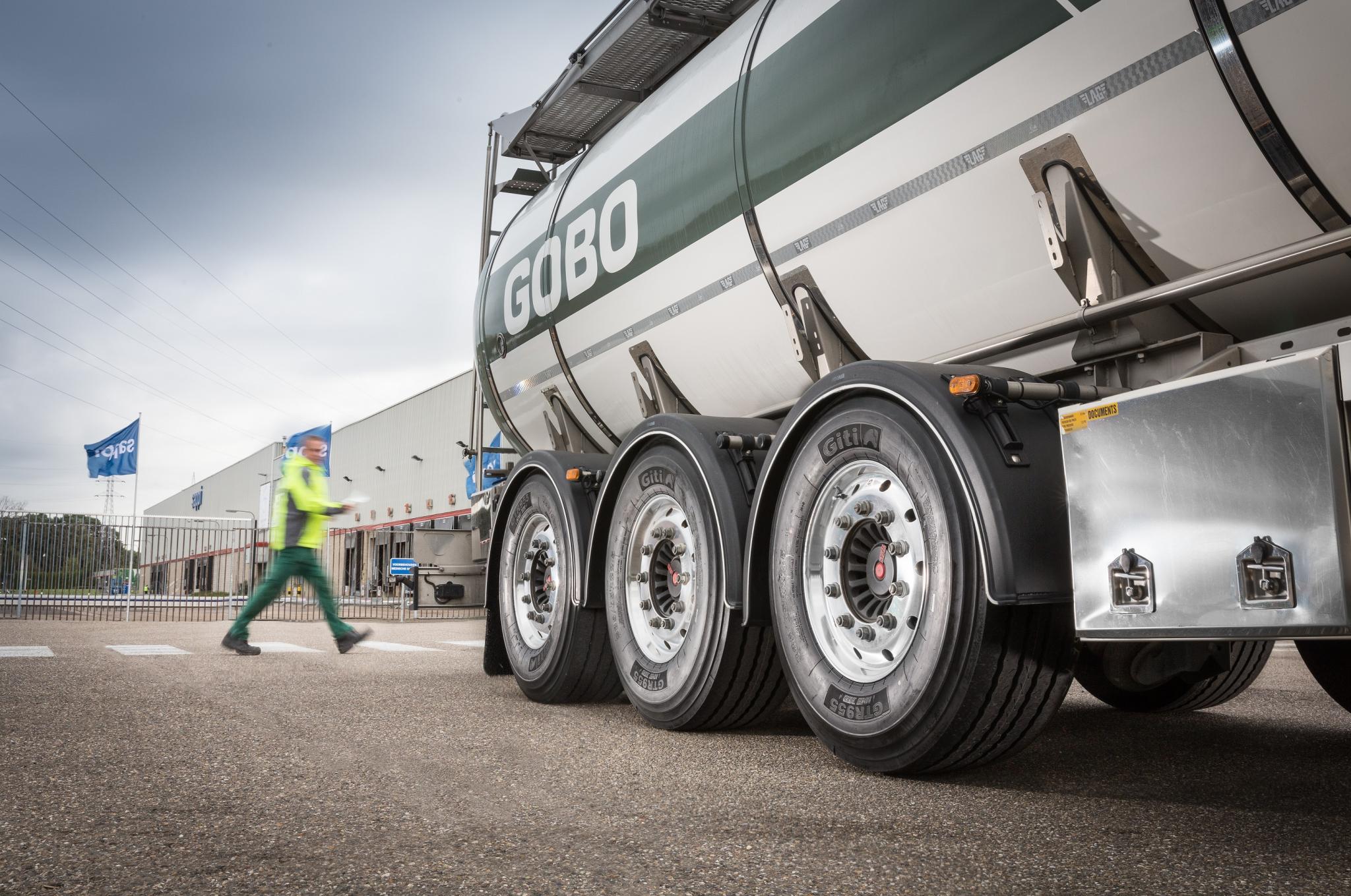 Giti's new generation trailer tyre, the Giti GTR955 Combi Road, delivers around 30 per cent more mileage versus previous comparable products, the manufacturer states. This result was achieved by enhancing the tyre profile, advanced belt construction, and a newly developed tread compound, Giti adds. The tyre went through a four-year design and test period on several different fleet types, across various diverse sectors.
Other key developments see rolling resistance improve by approximately 10 per cent and better wet braking, both of which result in B labelling. The design and manufacturing developments also result in an important increase in retreadability properties, Giti states.
The tyre is available in 385/65R22.5 164K and 385/55R22.5 160K sizes, both of which are Three-Peak Mountain Snowflake (3PMSF) marked to indicate excellent winter and all-season traction and braking properties.
Specially developed in cooperation with Giti's European R&D Centre in Hannover, Germany, the Giti GTR955 Combi Road is manufactured at the company state-of-the-art facility in Jakarta, Indonesia.
Tony McHugh, TBR sales and marketing director UK at Giti Tire, said: "Trailer tyres make up 35 per cent of the European truck tyre market, and it is imperative we have a product which is comparable against the very best in the sector. We will actively be targeting original equipment trailer manufacturers as well as the aftermarket with this tyre, having concluded the excellent price-per-mile (ppm) achievable.
"It is also worth noting the GTR955 is our very first trailer tyre to carry the 'Combi Road' designation, which means it will be used in both long distance and national usage which again widens its appeal."