ATG showcases high performance flotation, high flexion tyres at LAMMA 2019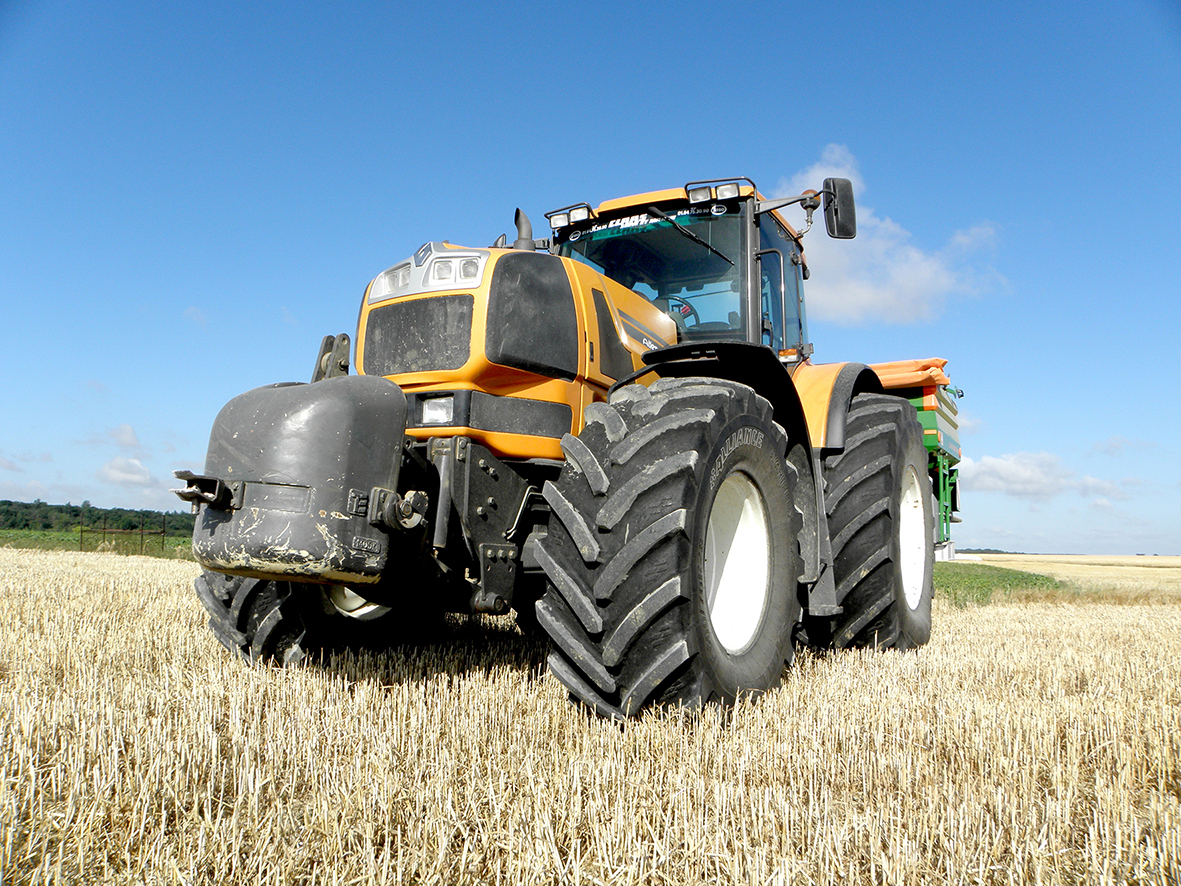 Alliance Tire Group (ATG) is showcasing the brand's agricultural expertise at LAMMA, the UK's largest agricultural and machinery show (8-9 January 2019, Birmingham NEC). It is displaying its row crop Agriflex 363 IF and the Agriflex 372 VF for tractors, the Alliance 389VF, Alliance 885 and Alliance 882 Agri-Transport radial flotation tyres for implements, and the versatile Multiuse 550. The Alliance agricultural tyre range is exclusively distributed in the UK and Ireland by Kirkby Tyres.
"Alliance Tire Group has always been a pioneer and segment leader in flotation tyres. With our extensive research, on-ground testing and years of expertise in the segment, we will continue to provide smarter solutions that help our customers operate their modern machines at full capacity without the fear of soil compaction", states Ole Baek, head of sales, Northern Europe at ATG.
ATG's Agriflex technology is based around the design and manufacture of stronger IF (Increased Flexion) and VF (Very High Flexion) tyres able to carry the same load at up to 40 per cent less tyre pressure, while also providing stability, low wear, and reliability. The row crop Alliance Agriflex 363 IF on display is specifically developed for towed and self-propelled sprayers as well as MFWA tractors, to offer increased size, load and speed, carry high capacity tanks and allow for higher road speeds even during extended travel distances, ATG adds. The effective footprint and high tread life, reliable traction and good steering, efficient grip on loose soil as well as wear resistance and stability are some of the tyre's key features.
As a high-performance tyre for combines as well as MFWA and high HP tractors, the Alliance Agriflex 372 VF offers improved grip, low wear and puncture protection, higher load carrying capacity at the same inflation pressure as well as high speeds and increased comfort for road transports.
ATG radial flotation tyres
The combination of flotation and VF gives the Alliance 389 VF for implements better soil protection, high load carrying capacity and stability at all speeds, as well as a low rate of wear resulting in a long service life. ATG claims the tyre is a world's first and only radial floatation tyre with VF technology. It says the tyre carries the same load at 30 per cent less soil compaction as a result. VF flotation tyres for implements towed by tractors with IF and VF tires are ideal solutions for consequent and consistent soil protection.
The core principle behind the Alliance 882 Agri-Transport and the Alliance 885 Flotation Radial is "gently moving heavy loads", ATG says. The Alliance 882 Agri-Transport is a steel-belted flotation radial tyre for trailers, grain wagons and manure spreaders with directional block type tread, delivering superior performance on the road and in the field. The steel-belted construction provides puncture protection and more uniform ground pressure, reducing soil compaction. The tyre also features more efficient self cleaning, directional stability both on and off road, and lower rolling resistance for improved fuel economy.
The Alliance 885 Flotation Radial is a steel-belted radial flotation tyre engineered for standard duty applications. The tyre features higher load carrying capacity and working speeds along with superior distribution of pressure on the surface, using a maximum footprint area. A larger lug contact area at the tyre's centre line enables a smooth and comfortable operation on the road, while the slightly rounded shoulders cause least possible damage to soil and plants. In addition, lower rolling resistance enhances fuel efficiency. The strong nylon/polyester casing, high wear resistant tread compounds, as well as a strong bead bundle with an extra thick and reinforced sidewall ensure excellent stability and protection against external damages. The Alliance 885 Flotation Radial is specifically designed and manufactured for balers, grain wagons, cultivators, and similar machinery.
More than 30 sizes of the 550 Multiuse are available now, including fitments for agricultural tractors, telescopic handlers, backhoe loaders, skid-steer loaders, towed trailers and tankers as well as forestry and compact construction machines. The 550 Multiuse has low rolling resistance, reduced noise generation, puncture protection and long service life. The 550 Multiuse works to translate engine power to traction on soft surfaces such as agricultural land, sand or snow, uneven surfaces such as building and construction sites, forest floors or hard surfaces such as concrete, asphalt or ice
"We are happy to showcase some of our high-performance tires at LAMMA again. At the same time, it is with great pride that we see ATG's development towards increasingly supplying leading OEMs, and as preferred choice among dealers, distributors and end-customers," says Ole Baek.