One year on: Trico MD's 'clear vision'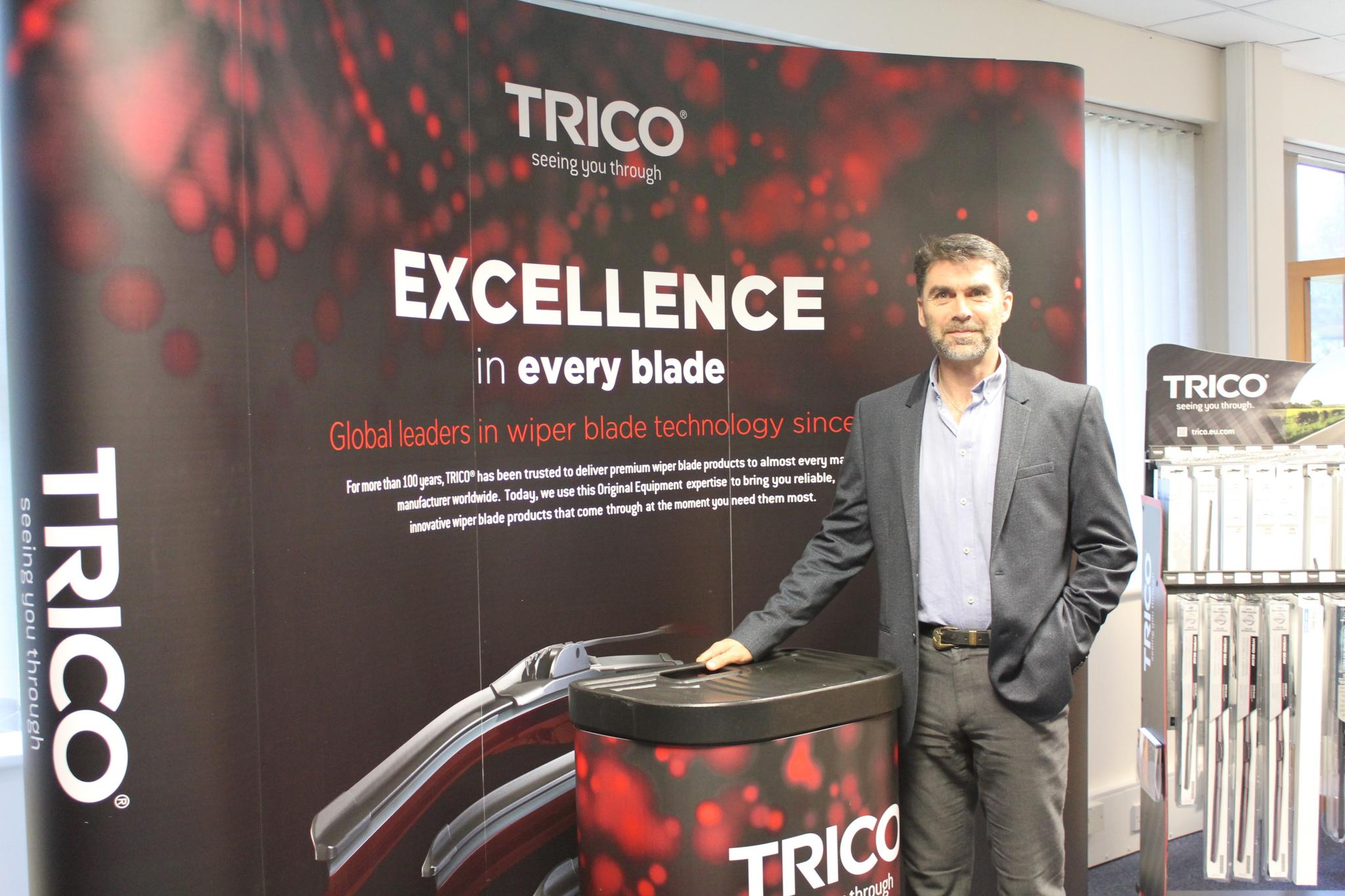 With a background of more than 25 years in the automotive industry and nine years at Trico, Adam Richards stepped up to become the UK figurehead when he was promoted from operations manager to managing director a year ago. He previously worked in the materials and supply chain management sector, which progressed into an operational management role in a number of industrial sectors, but predominantly automotive.
Richards took the decision to join the team at Trico as the company has a long history that they are fiercely proud of, but have a core belief that they should always be looking forward to the next innovation and step for the business.
During his time at Trico's European headquarters in Pontypool, he has been integral to modernising the production area by making it as lean as possible, using modern processes and cutting down on waste.
The warehouse has flourished from a shell into a fully-fledged European distribution centre of nearly 7,500 square metres which handles the company's storage and distribution functions for the whole of their European customer base. Approximately 10 million units were distributed through the warehouse last year, with more than 50,000 picks processed and despatched to 165 European customers.
Richards said: "Not only do we have the right team processing, promoting and pushing the Trico brand, with seven employees recently celebrating 25 years of service, but we have matched this with the strongest and most competitive product range to date. This has been reflected in growth of sales in all our market sectors-OE, OEM and the aftermarket year-on-year and this is built on the lessons that we have learned by listening and ensuring we are catering for our customers' needs.
"We have a team out on the road ensuring that customers have the correct and up-to-date range, so that they have the right product in stock to suit the end-user. We also offer our distributors full sales and marketing support, including training, technical assistance and sales promotion guidance, as well as point-of-sale material."
On Trico's objective mission, Richards added: "Our goal is to win more customers by demonstrating that we can provide them with an effective, turnkey solution for their wiper blade programme, backed up with ongoing support, to make the change to Trico as seamless as possible.
"It's an exciting time at Trico, as there are a lot of things coming to fruition that we've been working on for a while as a company that will stand us in good stead for planned future growth"