ISN Europe puts UK Atlas machinery distribution on shoulders of Tyre Bay Direct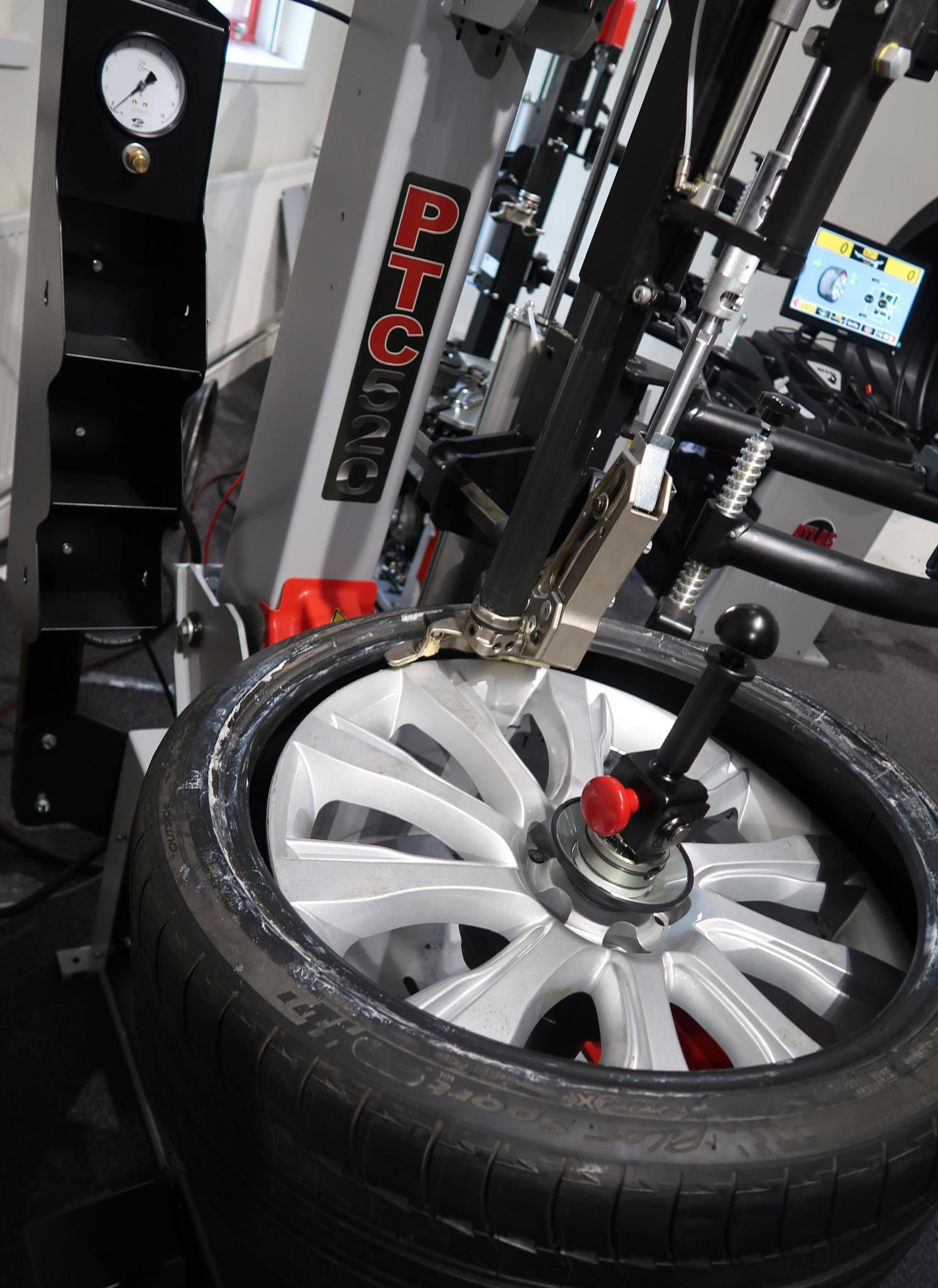 A year on, Tyre Bay Direct has launched a fully tiered range of Atlas Equipment machines to its 'one-stop shop for tyre fitters'
Since it became part of the US garage equipment supplier Integrated Supply Network's ISN Europe division in late September 2017, UK distributor Tyre Bay Direct has added its newly related company Atlas Equipment's range of garage equipment to its portfolio. The UK company was identified by the US giant, which operates from 13 locations across the USA and Canada, and exports to Central and South America, as "the ideal partner" to help launch its equipment range into the UK, it states. Created by Greg Smith, who founded his first store in Indiana in 1982, Atlas aims to bring to market "a wide range of products consisting of tyre machines, lifts and garage equipment," with a focus on "value for money" propositions. Tyre Bay Direct customers have also been able to access "a wide range of new products, including a new line of tools from the Atlas division called Mountain Tools," the firm explained.
Over the last 12 months in the UK customers have seen a wide array of exclusive new products added to the Tyre Bay Direct range, and the company adds that this range is "constantly evolving" to keep on top of new developments. While the company is clearly making use of synergies offered by its new ownership, ISN Europe told Tyres & Accessories that it has also prioritised continuity for existing customers of Tyre Bay Direct. It states that "there has been very little change since the acquisition. The company has remained dedicated to providing cost effective garage equipment, consumables and tools to the UK garage market."
Atlas Equipment range
Atlas states that its range is designed to suit any budget, while "ensuring the job gets done efficiently and to a high standard." Following its 35 year heritage, Atlas Equipment has evolved to deliver "robust and durable build quality at an affordable price." The full range is now available to view online or in the Tyre Bay Direct fully operational showroom.
Featured tyre changers in the range demonstrate the tiered structure of Atlas's equipment portfolio – the brand has added the Atlas Platinum brand to indicate its premium products. These include the TC220, which offers tyre changing for a wide size range in an entry-level package; the TC320 MAX, which adds certain features to the 220; and the more advanced Atlas Platinum PTC520.
The Atlas Equipment TC220 provides workshops with essential tyre fitting features at an entry-level price. The changer covers tyre sizes from 10 to 24 inch rims, while the swing arm enables easy operation in tight spaces, making it a good all-rounder. An optional assist arm upgrade is also available for the TC220.
The Atlas TC320 MAX is designed as an upgraded, robust machine, which prioritises ease of use. The changer is capable of handling sizes up to 26", with accessories to make light work of changing the biggest tyres. These include the twin assist arm system and a pneumatically controlled rear tilting column. The machine is also available with a lever-less upgrade.
The Atlas Platinum PTC520 is designed to take the stress out of tyre changing with more automatic features than those available in the lower cost range. The PTC520 has a smart locking centre post, which can handle up to 30-inch wheels without risk to rims. The changer features a pneumatic tyre lifter, a lever-no lever demount head arm, and a triple attachment assist arm. Delivery, installation and full training are included as standard on the Platinum machine too.
Atlas wheel balancers
Similarly, Atlas's range of wheel balancers is tiered to supply entry-level to more fully featured balancing. The Atlas Equipment WB10 is described as the brand's most popular entry level balancer. It includes base-level features for wheel servicing, such as motorirised spin, intuitive manual data input, ALU weight modes, and can handle wheels up to 24" in diameter and 65kg in weight. Atlas describes the machine as the "ideal daily driver for your garage on a budget".
The Atlas Equipment WB30 is a semi-automatic, fully motorised balancer, which offers the time-saving feature of automatically reading the offset and diameter of the wheel. Additional features include an advanced encoder and sensor to determine the weight position, a special ALU programme for precise positioning of adhesive weights, a foot brake for easy weight positioning, and a large LED display.
The Atlas Platinum PWB55 adds full automation to the balancing process, including the automatic input of all parameters, significantly increasing speed and efficiency. The split weight function allows technicians to hide the weights behind wheel spokes. A high definition screen, multiple user profiles, full screen diagnostics, double side self-calibration mode and 1.4-degree, 256 position accuracy, are also featured. The PWB55 includes a Platinum+ warranty, covering garages for up to 36 months.
In addition to the Atlas machines, Tyre Bay Direct continues to offer products "for the extremely budget-conscious," with its Unite range reborn under the new ownership. The traditional Unite partnership has been enhanced and customised to better suit the European market., it adds, and it can be found on the website under Redback by Unite.
Tyre Bay Direct continues to supply tyre consumables and other equipment lines. Atlas's introduction includes vehicle lifts, for example. Tyre Bay Direct adds that Atlas has enabled the business to continue operating as before with an emphasis on "customer service from knowledgeable professionals," while increasing the equipment range. Tyre Bay Direct adds that its staff are proud of its aftersales service and "can point to multiple examples of 5-star customer feedback." The business also offers package savings on garage equipment, 0 per cent finance offers, and the latest in consumable lines, such as TPMS diagnostic tools. It aims to deliver a one-stop shop for tyre fitters in the UK.