Giti tyres on Lotus Cup Racers at 2018 Macau Grand Prix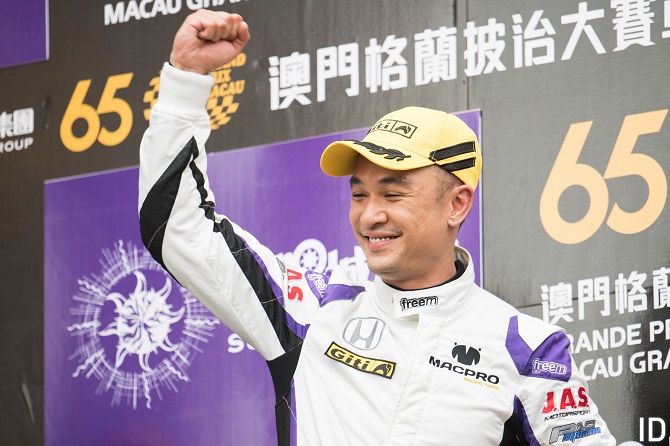 On 18 November Giti Tire took part in the 65th Macau Grand Prix, sponsoring and providing tyres to all drivers in the Lotus Cup racing competition. The event was one of six during the Grand Prix weekend, which brings racers and spectators from all around the world to the exciting street-circuit motorsports events around the city and ocean side of the historic city of Macau.
In total, 21 cars participated in the Giti-sponsored Lotus Cup, all utilizing Lotus Exige vehicles, top racing technology, and Giti GitiCompete GTR1 tyres driven by strong competitors from all around the region. Giti branding was showcased on each car, as well as on signage and on drivers' apparel.
The action-packed Lotus Cup race officially kicked off at 9:35 in the morning on the 18th, and included many lead changes and tough battles among the leaders, particularly Macao's Kong Kin Chong and Hong Kong's Lo Ka Fai. After the dust settled, Kong Kin Chong edged out Lo Ka Fai by only 0.9 seconds for the title of the Lotus Cup champion, while Mak Ka Lok of Macau finished third.
Giti has been a part of racing on the Macau racing track many times. In addition to providing tyres and support for competitions around the Greater China region, the company also takes part in numerous races throughout Asia, Europe, Oceania and elsewhere.
In 2019, Giti reports that it will continue to do this, through participation in top races including the 24 Hours Nürburgring on 23 June as well as the Formula 3 Asia Series, Formula Renault, and others. Off the track, Giti tyres will join hands with top foreign teams this January to challenge the 2019 Dakar rally in Peru.