New vehicle emissions testing facility RDE ready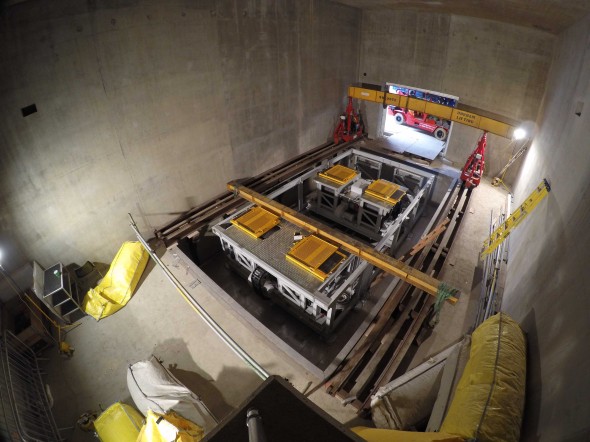 A facility to test new vehicles for emissions has opened in the UK as car manufacturers battle a bottleneck in updating line-ups to the latest protocols.
The facility in Northampton, built by Mahle Powertrain, is unique in the UK, and is claimed to be the world's first dedicated Real Driving Emissions test centre.
The new building's testing chamber is able to simulate extremes of temperature, humidity, inclines and altitude required by the new RDE tests, which are already mandatory for new type approved vehicles, and for all new vehicles from September 2019.
Mahle Powertrain claims the facility is so sophisticated that it will give manufacturers the best possible indication of whether their vehicles will meet the requirements of RDE in the lab, before validating them in the official test on the road.
Simon Reader, engineering director at Mahle Powertrain, added: "Our new facility puts Mahle Powertrain at the forefront of real driving emissions development and, for UK-based manufacturers, it means that vehicles can be thoroughly tested to the highest standards without leaving the country.
"This will shorten lead times and costs, helping the UK to retain its reputation for automotive engineering excellence."
Under RDE, manufacturers are given a NOx emissions conformity factor of 2.1 in the current stage – meaning that if NOx emissions are greater than 2.1 times the value recorded in the lab when on the road, the car will fail.
From January 2020, all new type approved vehicles must comply within 1.5 times the value recorded in the lab to pass, with new registered vehicles coming under the rules from January 2021.
CO2 emissions for cars tested to WLTP and RDE are currently given an NEDC-correlated value – which has seen the BIK tax bands of like-for-like models under the old and new systems increase.
Fuel economy figures measured on the WLTP test will be introduced from January 2019.