Sales, profit up at Yokohama Rubber in Q2 2018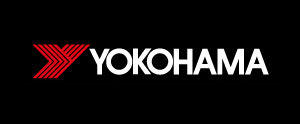 Yokohama Rubber Co., Ltd. reports that its sales revenue increased 1.8 per cent in the first half of 2018, to 309.7 billion yen (£2.2 billion). Business profit (sales revenue less the sum of cost of sales and selling, general and administrative expenses) rose 9.5 per cent year on year to 23.8 billion yen (£166.7 million) and operating profit was up 32.3 per cent to 26.4 billion yen (£184.9 million). The company says these operating profit and sales revenue figures were the highest it ever recorded. Profit attributable to owners of parent increased 19.2 per cent year-on-year, to 17.8 billion yen (£124.7 million).
Within the company's Tires segment, sales revenue increased in the original equipment sector. Promoting high-value-added products worldwide offset the unit sales decline that resulted from decreased vehicle production in Japan. Sales revenue declined in the replacement sector, reflecting a sales surge overseas in the second quarter of last year ahead of price increases. This offset the positive contribution to Yokohama Rubber's top line made by strong winter tyre sales in Japan and from the company's promotion of high-value-added products. High-value-added products include tyres marketed under Yokohama's flagship Advan brand and fuel-saving tyres in the BluEarth series.
In the ATG (Alliance Tire Group) segment, sales revenue increased on the strength of gains in original equipment business. The specialised off-road tyre segment's performance reflected a recovery in demand for agricultural machinery.
In the MB (Multiple Business) segment, sales revenue increased in high-pressure hoses, reflecting strong demand for construction equipment worldwide and vigorous sales of automotive hoses. Yokohama also posted an increase in sales revenue in industrial materials, led by strong sales of conveyor belts in Japan and a sales recovery in marine products. Sales revenue declined in Hamatite-brand sealants and adhesives and electronic equipment coatings and in aircraft fixtures and components.
Yokohama Rubber abides by the full-year fiscal projections for 2018 announced in February. Those projections call for profit attributable to owners of parent to total 40.0 billion yen (£280.1 million) on operating profit of 60.0 billion yen (£420.2 million), business profit of 63.0 billion yen (£441.2 million), and sales revenue of 670.0 billion yen (£4.7 billion).