Aircraft tyres: Goodyear to appeal Australian ruling on Dunlop name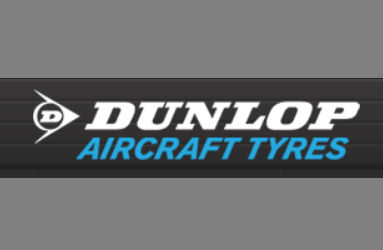 Rights to use the Dunlop brand name on tyres and related products are mainly divided up around the world between Goodyear Tire & Rubber and Sumitomo Rubber Industries. In Australia, Goodyear acts as rightsholder to the Dunlop brand, and this makes a recent court decision significant.
In July 2018, the Federal Court of Australia ruled that the country's Register of Trade Marks be changed to acknowledge the right of aircraft tyres made by Dunlop Aircraft Tyres Limited (DATL) to be sold in Australia bearing the Dunlop name and 'Flying D' logo. This decision follows several years of disharmony between DATL and Goodyear & Dunlop Tyres, and Goodyear intends to challenge the ruling.
Birmingham-based DATL been the sole global manufacturer of aircraft tyres bearing the Dunlop/Flying D marks for the past three decades. The traditional arrangement in Australia was that the local Goodyear subsidiary ordered new Dunlop tyres from DATL, acted as direct point of contact with airlines in Australia, and retreaded the Dunlop tyres at its facility in Essendon, Victoria. This arrangement worked to both parties' satisfaction until 2008, when South Pacific Tyres (later renamed Goodyear & Dunlop Tyres) shared plans to axe the Essendon retreading facility and instead to ship aircraft tyres to a Goodyear plant Thailand for retreading.
DATL claimed that the end of retreading in Essendon changed the nature of its arrangement with Goodyear in Australia as the plant in Thailand wasn't equipped to retread all Dunlop aircraft tyre sizes. DATL contacted South Pacific Tyres to obtain a license to use the Dunlop/Flying D marks in Australia, however was informed that Goodyear wasn't prepared to sub-license its rights to DATL. The legal wrangling kicked off on 23 January 2009, when DATL filed an Australian trademark application for the Dunlop name and Flying D mark.
Fast forward to 2018 and DATL ultimately failed in its quest to register the trademarks in Australia, however it succeeded in removing relevant trademark registrations owned by Goodyear Tire & Rubber in relation to aircraft tyres as well as related goods and services. The bottom line in the case 'Dunlop Aircraft Tyres Limited v The Goodyear Tire & Rubber Company' is that DATL may continue to distribute Dunlop brand aircraft tyres in Australia via its local distributor, Aeroparts Australia.