Zafco presents new car tyres, promote Thai-made Otani truck tyres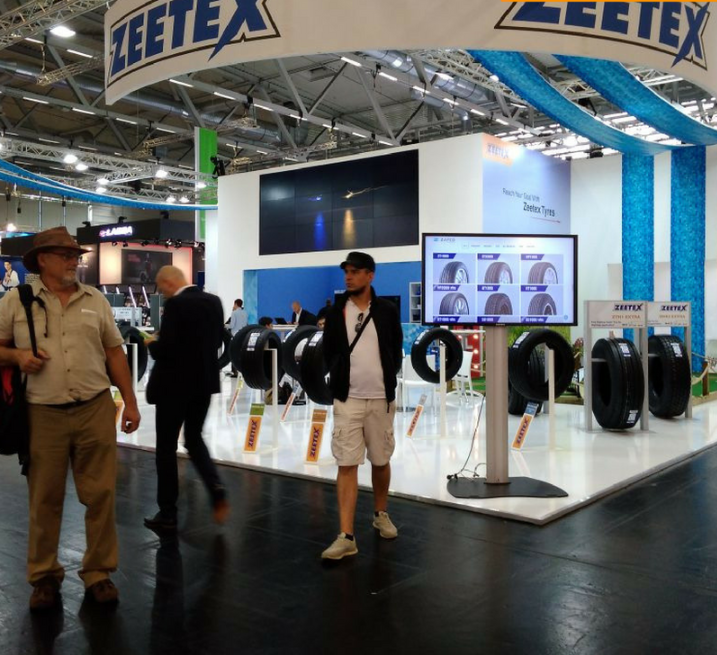 During the course of May's Tire Cologne Zafco promoted the new Zeetex SU4000 4S – an all season car tyre launched following the success of its predecessor ZT4000 4S. In addition, the stand displayed "the most celebrated summer tyres of Zeetex" including the ZT1000, HP2000 vfm, SU1000 vfm, HT1000 vfm and CT2000 vfm. There is also an array winter tyres such as the WP1000, WV1000, WH1000, WH1000 SUV and WQ1000.
Tyres & Accessories took the time to ask Rashmi Bhola, Zafco business head – Europe and Russia, about the impact of anti-dumping duty on the company's truck tyre business. First off, it is worth pointing out that Zafco is not as exposed to import tariffs as other companies because the company's Otani truck tyre brand is exclusively made in Thailand. However while this is good news for the sales department, Bhola also offered a moderating tone on the subject:
"Anti dumping [tariffs] are a global trend. It is a time to be careful and cautious not over-excited", Bhola's emphasis is on serving customers with quality product and supply. And the inference is that, if companies over sell and under deliver during this period repercussions will felt. In other words the positive impact for companies like Zafco that are sourcing truck tyres from non-Chinese sources is a "greenhouse effect" and those that want to succeed have work with long-term ongoing business partnerships in mind.
If there was an award for the most fun on a stand, Zafco's booth would in contention. As well as hosting all the above tyre technology the Zafco stand was also home to some interesting sport activities and games for visitors. Activities included crazy golf, automatic darts and a pool table – all arranged to entertain the guests and lot of fun is along the way. There were also some giveaways for the lucky winners at the booth.
Founded in 1993, Zafco distributes tyres, batteries and lubricants to over 800 customers around the world in 83 countries. According to the company, key values are social responsibility, environmental preservation as well as the health and safety of its employees, associates and customers.