New CEO for Bridgestone Aircraft Tire USA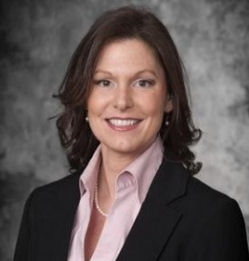 Andrea Schmitz Davis has been named chief executive officer of Bridgestone Aircraft Tire USA (BAU). She replaces Joe Rayna, who retires later this month after 39 years of service to the company.
"Andrea brings a diverse background in engineering, project management, aviation, sales and global accountabilities to Bridgestone in this leadership role of an important business unit," said Keiji Chuma, director of Bridgestone Corporation's Aircraft Tire Solutions business division. "Joe's management style has created an open and very diverse culture at BAU that understands the importance of work hard, quality and exceptional customer service. We extend our deep gratitude to Joe for his dedication and commitment throughout his long career and wish him the very best in his retirement."
Davis joins Bridgestone from Kearfott Corporation, where she held the position of director of the company's Motion Systems Division Product Line. She previously spent more than eight years in several roles at Moog Inc.