Maxxis launches premium tier/OE-orientated Victra Sport 5 at Tire Cologne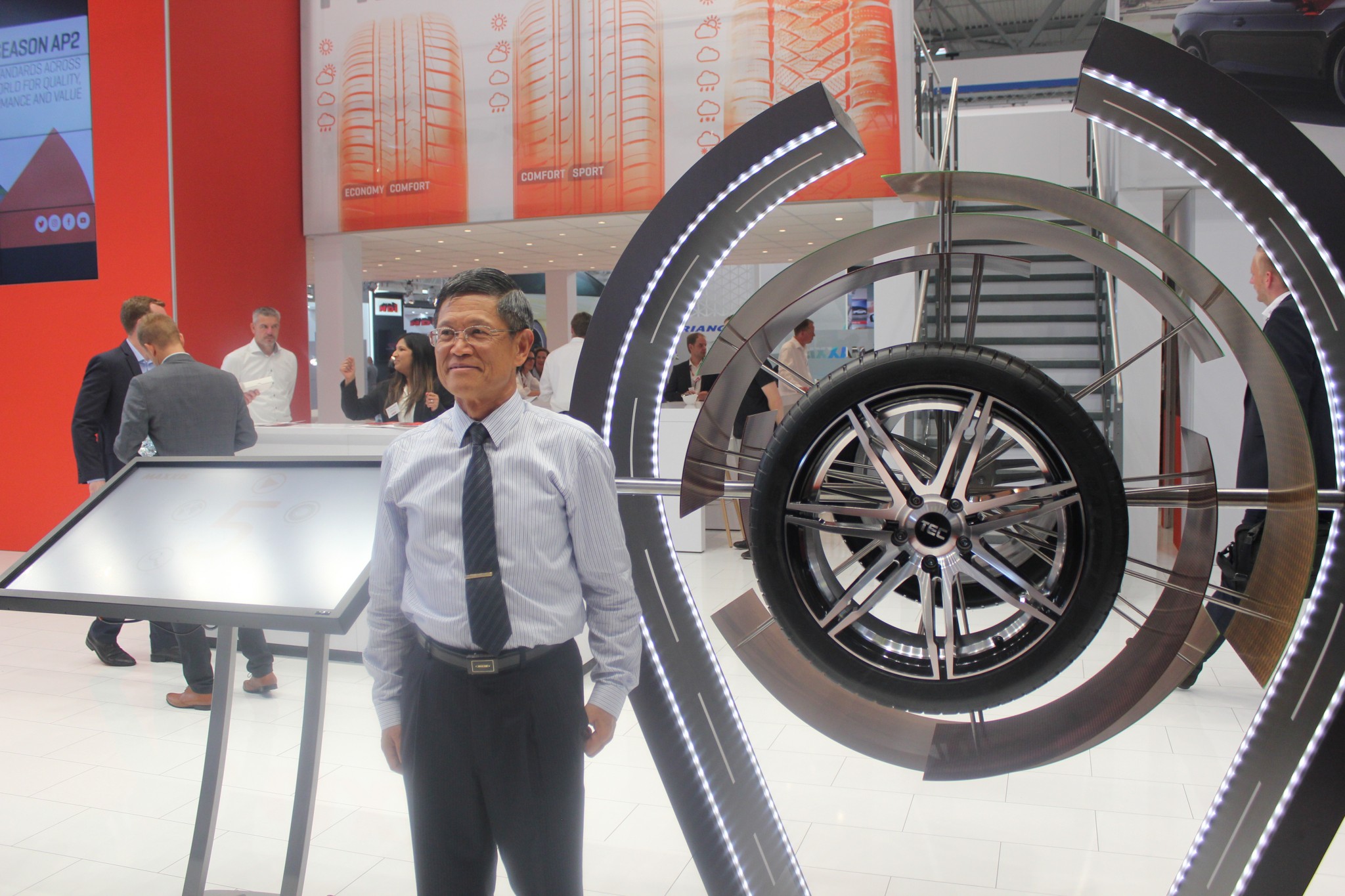 Maxxis hosted a large, professional stand with plenty of information about different products at Tire Cologne. However, the headline news was the launch of the Victra Sport 5 at a well-attended press conference during the course of show week.
The Maxxis vision is to become "a highly respected, world class company" and the Victra Sport 5 is designed to take the company a step closer to realising this goal by positioning the brand and its products as premium competitors, especially in the OE space.
One key step forward in this strategy is the overt comparison of Maxxis product against some of the best in the market via independent test body TÜV SÜD. Tests carried out April 2018 show the new tyre is "more than a match for premium brand alternatives," the company states, emphasising that the tyre will also be priced affordably.
TÜV SÜD compared the Victra Sport 5 to 245/40R18 97Y variants of the Hankook Ventus S1 Evo2 and Michelin Pilot Sport 4, reporting that the new Maxxis "outperformed" its rivals in "almost all" tests, while matching the premium products in others.
For example, the Victra Sport 5 cut breaking distances in wet and dry conditions by up to 5.5 per cent (compared with the Hankook tyre), improved handling in the wet by 2 per cent while meeting the aquaplaning resistance of the premiums. It also came within 0.2 per cent of the best dry handling results.
Look a little closer at the braking results and you can see that the new tyre achieved a wet braking distance (80-20km/h) of 21.4m compared with 21.7m for Michelin and 22.6m for Hankook. When it came to dry braking (100-0km/h), Maxxis scored 33.6m compared with 33.9m for Michelin and 34.9m for Hankook.
All this came by virtue of some very significant improvements compared with the Victra Sport's predecessor models. Of course the Victra Sport 5 is based on the lessons learnt from Victra Sport 1 as well as variations 3 – 4, however the Victra Sport 5 represents a significant redesign. As a result, T&A understands that in some categories the new tyre outperforms its forebears by as much as 27 per cent.
As a result of all these improvements, the new Victra Sport 5 will be come with European label ratings of A for wet grip, C for rolling resistance and 2 waves for noise.
As far as sizes are concerned, the tyre will be available from the third quarter of 2018 in a range of 17 – 19-inch sizes. However, after the initial roll-out is complete 20 and 21-inch sizes are expected to be added to the range.