UK's ballooning UHP tyre market a huge opportunity for Inter-Sprint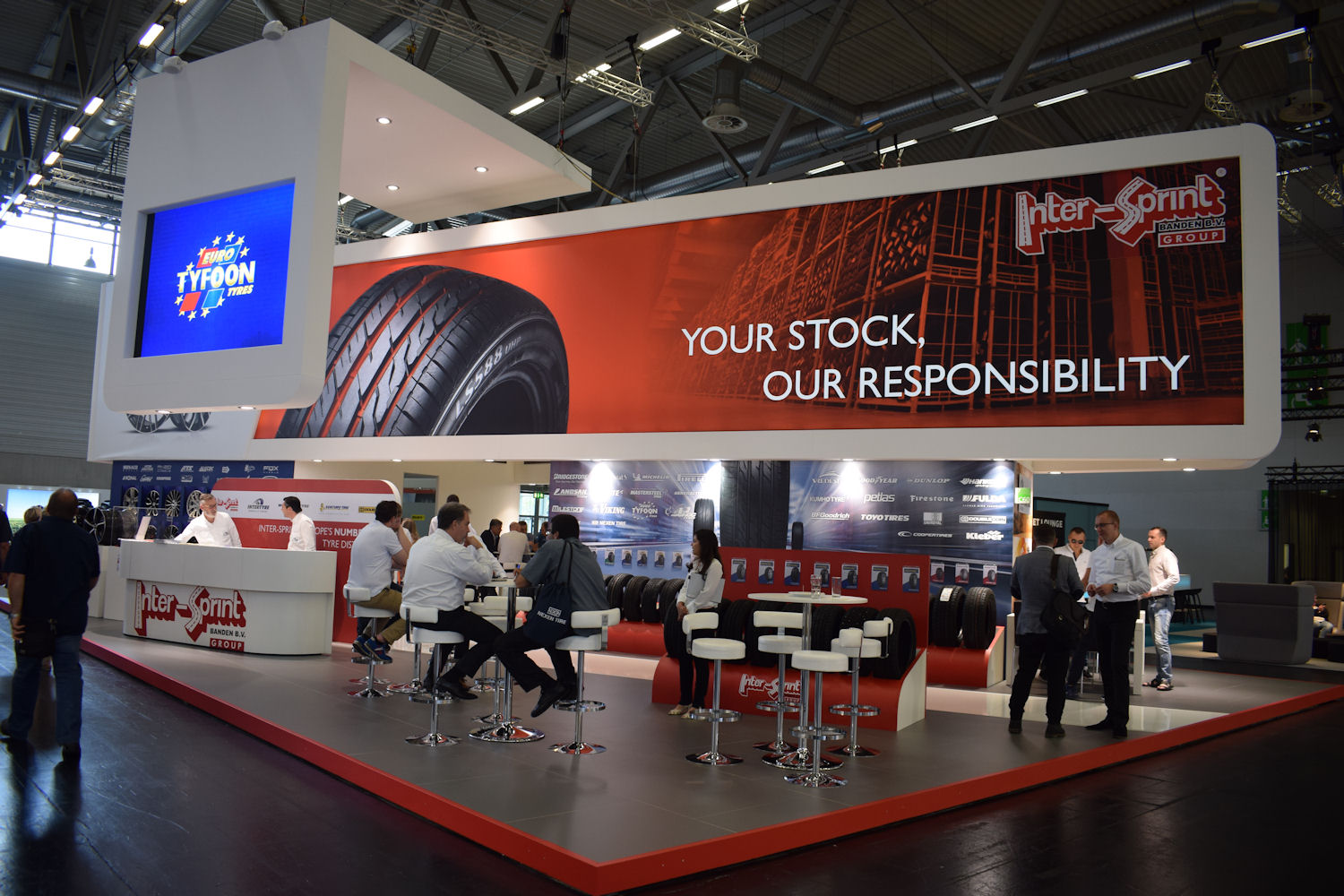 A giant amongst tyre distributors on the other side of the Channel, Inter-Sprint's business in the UK is currently low-key. Yet the company sees good growth potential here and is well-positioned to capitalise on this. We recently spoke with Inter-Sprint's Jon Oram to find out more.
"Inter-Sprint is the largest European stockist for ultra-high-performance tyres and we know demand within the segment is strong in the market" he observes. Oram considers that Inter-Sprints particular strength in 17-inch and above dimensions a "good match" for the UK, and this opinion is supported by recent sell-out data from market research specialist GfK; looking at the period from January to December 2017, 17-inch and larger rim diameter sizes accounted for 39 per cent of the UK car (and SUV/CUV) market. Heightened replacement market demand for these larger tyre dimensions will inevitably follow.
UHP products within the Inter-Sprint portfolio form part of an overall inventory that totals around 12,000+ SKUs and spans every price segment: "We're a one-stop-shop for all brands," comments Oram. Deliveries to Inter-Sprint's existing UK customer base – these are mainly regional wholesalers – includes all market sectors plus the company's Mastersteel, Meteor, Milestone, Euro Tyfoon and Roadhog private labels.
Beyond a strong presence in the UHP size bracket and product availability to suit every budget, Jon Oram is confident in Inter-Sprint's chances of growing in the crowded European market; he stresses that Inter-Sprint is "much more than just another Dutch wholesaler." Who else, he asks rhetorically, can offer 12,000+ SKUs? What's more, Inter-Sprint has the vehicles and drivers to get these 12,000+ SKUs to its customers: Tyre shipments, including those heading across the Channel (a typical shipment contains 200+ tyres), can be arranged on a just-in-time basis and are delivered by Inter-Sprint's own fleet.
The European tyre wholesaling business is changing rapidly into a market environment in which tyres are viewed as just a means to a money-making end. Inter-Sprint, on the other hand, remains a family business as it has been for the past half a century – a business that solely focuses on tyres and wheels.
"Inter-Sprint is an independent business, a reliable partner with a long-term vision," says Oram. "The company is family owned, still family run, still closely involved with tyres. Tyres aren't just a business for Inter-Sprint, they are our passion."
Summing up why Inter-Sprint sees "potential to expand with the right partners" in the European market. Oram stresses that the Inter-Sprint is "strong in all sectors" and offers good logistics and reliable e-commerce via its inter-sprint.com site; it serves as a single central point offering a central invoice. Inter-Sprint is, he repeats, a "one-stop-shop."