PCL launches new nitrogen generation and inflation range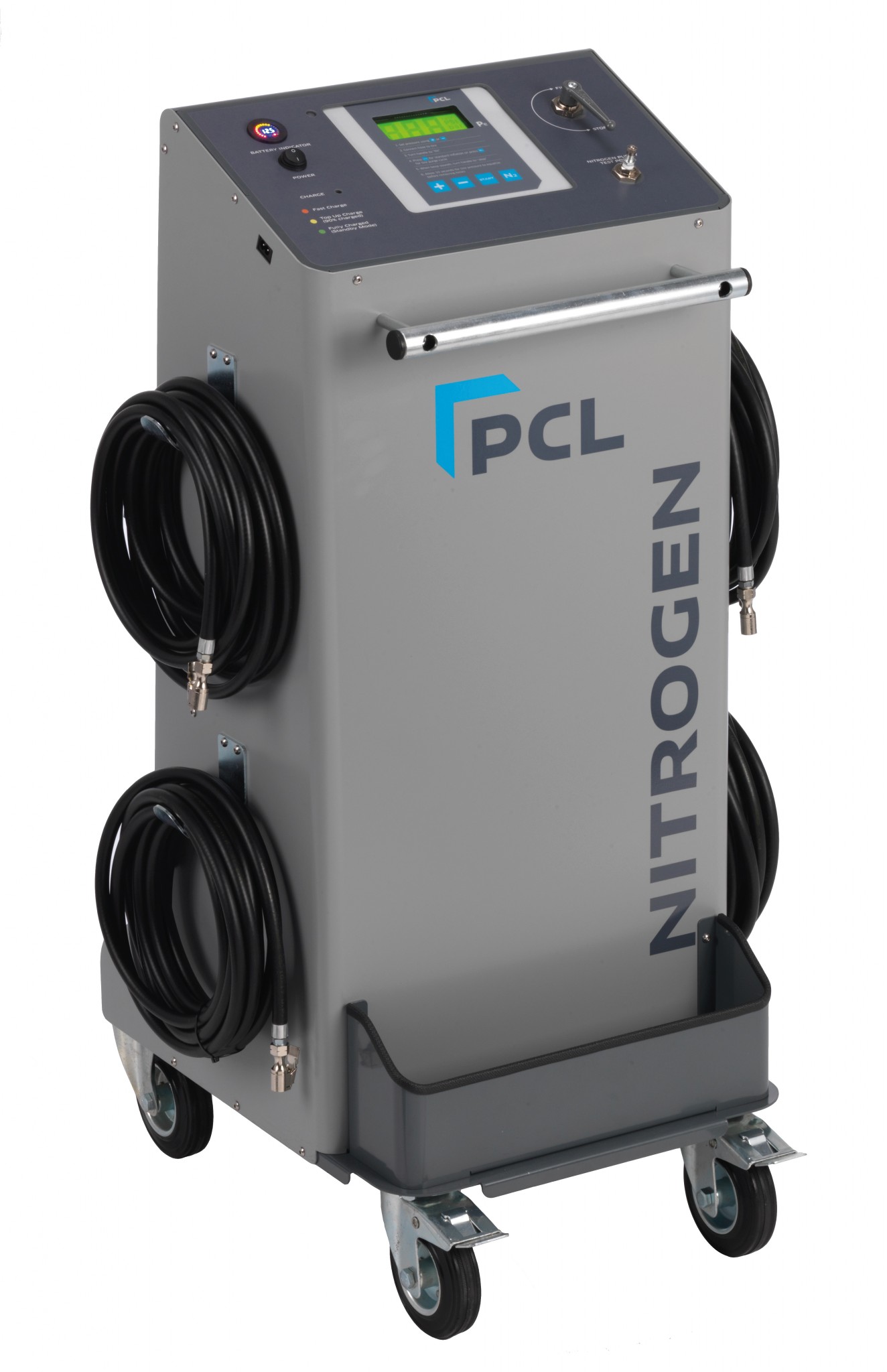 Pneumatic Components (PCL), the Sheffield-based manufacturer and distributor of pneumatic and tyre inflation systems, has launched a new and improved mobile nitrogen generation and inflation cart range.
The Nexus N72 combines PCL's digital pressure advancements with modern membrane nitrogen technology for the cost-effective delivery of high purity nitrogen quickly and quietly.
The compact unit is 100 per cent 'Made in Sheffield' and is the latest technological innovation to be born out of PCL's research and development team in Sheffield.
Half the size of a standard pressure swing adsorption (PSA) nitrogen system and around one third of the weight, the Nexus N72 is powered by a rechargeable battery so it can easily be manoeuvred around workspaces. The innovative new unit is also capable of inflating different front and rear tyres, in seconds. It also comes with an industry-leading 5-year nitrogen filter warranty.
Compared to traditional – and often imported PSA systems – the Nexus N72 boasts best-in-class nitrogen purge and fill function to provide the highest level of purity in the tyre.
The benefits of nitrogen inflation for workshops and tyre service providers include increased profits and greater customer retention.
Matthew Butters, marketing manager at PCL, said: "Our new Nexus N72 nitrogen cart range boasts a raft of enhanced features designed to offer greater flexibility and mobility for users.
"Many of the UK's leading tyre shops are already benefitting from the increased profits and enhanced customer satisfaction that can be achieved by offering a nitrogen inflation service, while drivers and fleet managers are experiencing greater fuel economy, longer tyre life and increased safety.
"Made at our headquarters in Sheffield, we are very proud of our UK manufacturing heritage, and through our continual research and development we aim to remain the market leader for tyre inflation products."
Founded in 1938, PCL maintains a firm commitment to its roots and still manufactures from its 12,000m² production facility in Sheffield – the home of engineering excellence. The business is proud to display the city's prestigious mark of quality and excellence on its 'Made in Sheffield' products.
All PCL units are fully traceable and are assembled, tested and calibrated in Sheffield.