PCL to show tyre inflation range in Cologne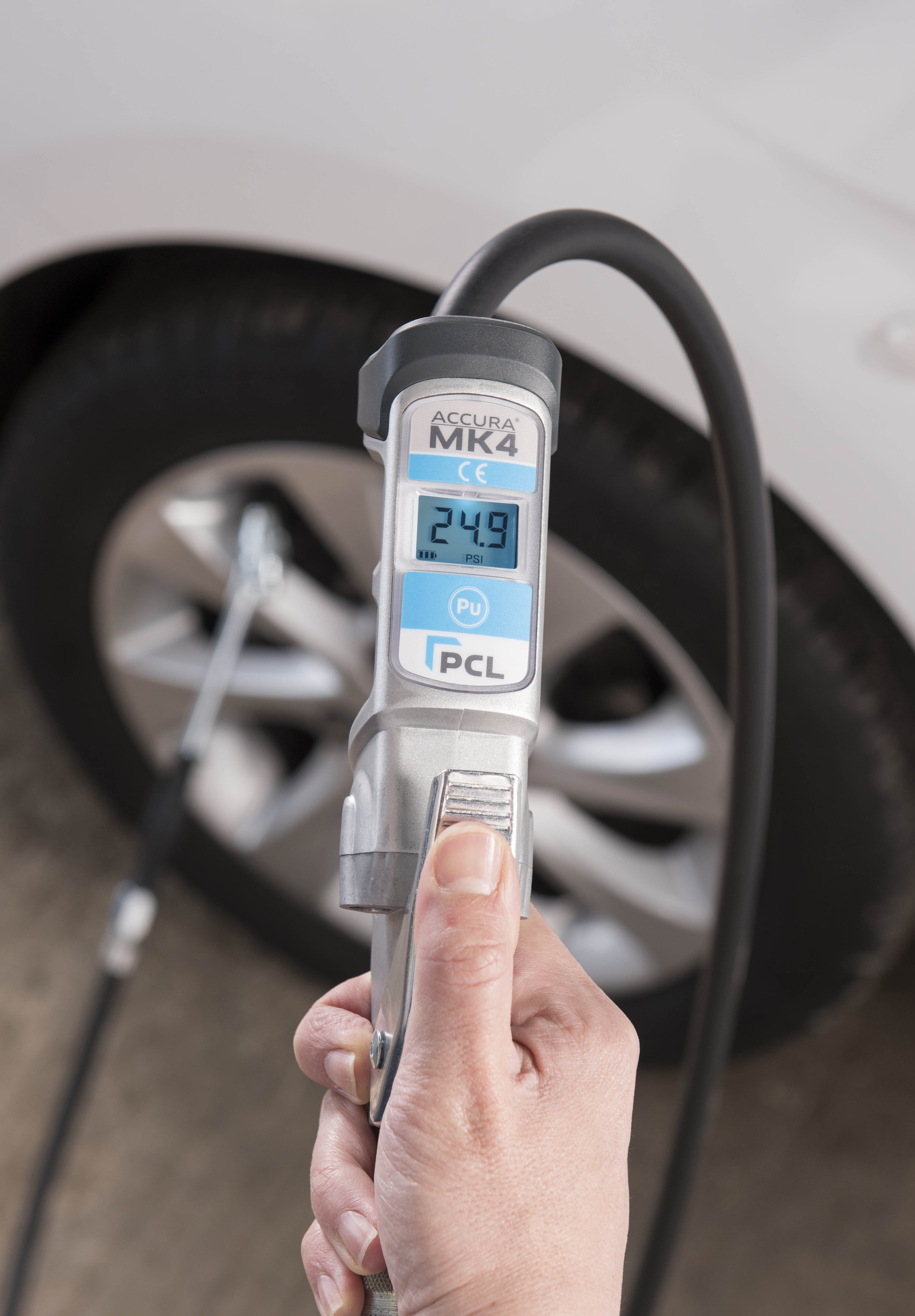 Pneumatic Components (PCL) is exhibiting at the inaugural 'The Tire' event in Cologne (29 May – 1 June 2018). PCL will showcase its market-leading tyre inflation products including the MK4 series and brand-new innovations, the N72 mobile nitrogen cart, and QUBE Series 2.
The brand new N72 Mobile Nitrogen Generation and Inflation Cart is 100 per cent 'Made in Sheffield' and combines the latest in high performance digital inflation technology with the cost-effective delivery of nitrogen. Capable of effective performance in the most demanding environments, it features the world's leading pressure controller for calibrated accuracy. The N72 is smaller and lighter than other nitrogen inflation systems and has been designed with maximum mobility and flexibility in mind, with battery operation available and four-wheel manoeuvrability. It also comes with a 5-year nitrogen filter warranty offering peace of mind for investment.
The ACCURA MK4 Digital Tyre Inflator is a premium indoor and outdoor electronic tyre inflator, combining the robustness of a mechanical gauge with the simplicity of digital. With a backlit screen, it can be used in poorly-lit areas, and is suitable for cars and trucks, with inflation up to 250PSI. It has been innovatively-designed to achieve maximum usability, accuracy and highly cost-effective inflation.
The AIRFORCE MK4 Tyre Inflator is a robust and environmentally tolerant analogue inflator which has been the industry standard in many garages, petrol forecourts and tyre depots for over 25 years. The latest version further enhances this product's reputation as the most robust and long-lasting mechanical gauge available today.
The new version of PCL's simple plug and play preset electronic inflator, the ACCURA QUBE Series 2, comes with enhanced performance and 'human touch' recognition. It is ideal for garages, dealerships, car hire, roadside assistance fleets and MOT centres; where basic inflation and deflation with repeatable accuracy and ease of use are essential.
The QUBE Series 2 is the next level up from a digital handheld and features the option to have a four-button extension module that is configurable to customer requirements, or a communication module, which enables Bluetooth and wireless connectivity to a handheld or other digital device.
Also on show will be 'the workhorse' of PCL's preset range, the ACCURA D12 Tyre Inflator, as well as the air tools, tyre care, workshop accessories and other tyre-related equipment suitable for all professional tyre applications.
Matthew Butters, marketing manager at PCL, said: "We look forward to welcoming delegates to our stand at The Tire, where we will show them the quality, robustness, accuracy and reliability that is inherent in all of our tyre inflation products.
"We are particularly excited to show delegates the latest innovations we are bringing to market this year including the N72 and the QUBE Series 2. It is through our continual research and development, that we will ensure we remain at the forefront of innovation and continue to be the number one choice among tyre shops, garages and car dealers worldwide who require fast and accurate tyre inflation."
PCL will be located at Hall 8 Stand D41.