3rd consecutive Sunday Times HSBC International Track 200 listing for Comline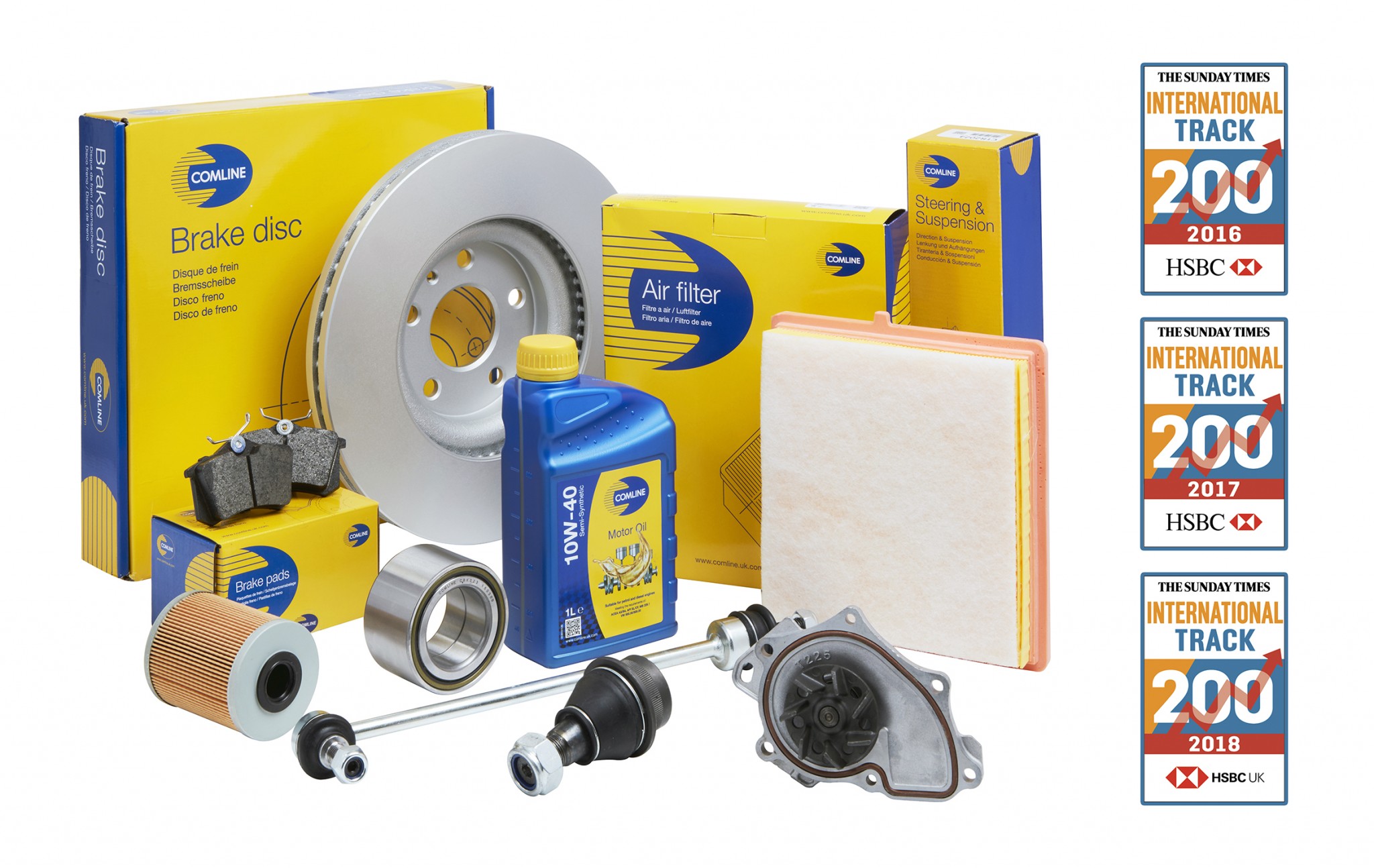 Leading automotive parts supplier Comline Auto Parts Ltd. (Comline) has featured in the prestigious Sunday Times HSBC International Track 200 league table for a third year in succession.
Renowned as an independent British distributor of European, Japanese and Korean replacement car parts, Comline's inclusion for a third consecutive year comes off the back of significant and sustained international growth during this period. This has been spearheaded by the ongoing success of Comline filters and by the brand's braking range, plus its continued diversification into categories, such as steering and suspension.
Marketing and communications manager, Leigh Davies, said: "Comline works hard to bring its product to market in more than 40 countries worldwide and that number continues to grow. This International Track 200 hat-trick is testament to the collective efforts of our staff and our network of customers in the UK and across the globe."
Amanda Murphy, head of commercial banking, HSBC UK (the league table sponsor), said: "We at HSBC UK are delighted to back The Sunday Times International Track 200 again this year. All the businesses it showcases have truly inspiring stories to tell about creativity, resilience and ambition to succeed. The 47 companies in the southeast of England are putting the region firmly on the map. They are the kinds of enterprises we are thrilled to support and that provide the backbone of our economy, today and tomorrow."
Published within the business section of The Sunday Times on 10 June, the esteemed HSBC International Track 200 table is currently in its ninth edition and ranks Britain's privately-owned companies by their individual international sales growth. This hotlist is sponsored by HSBC and compiled by research and events company Fast Track.
This prestigious treble for Comline emphasises the brand's growth credentials and underlines exactly why it is currently revered as one of the fastest growing automotive brands in Europe.