Comline offers ultimate driving experience promotion at Automechanika Birmingham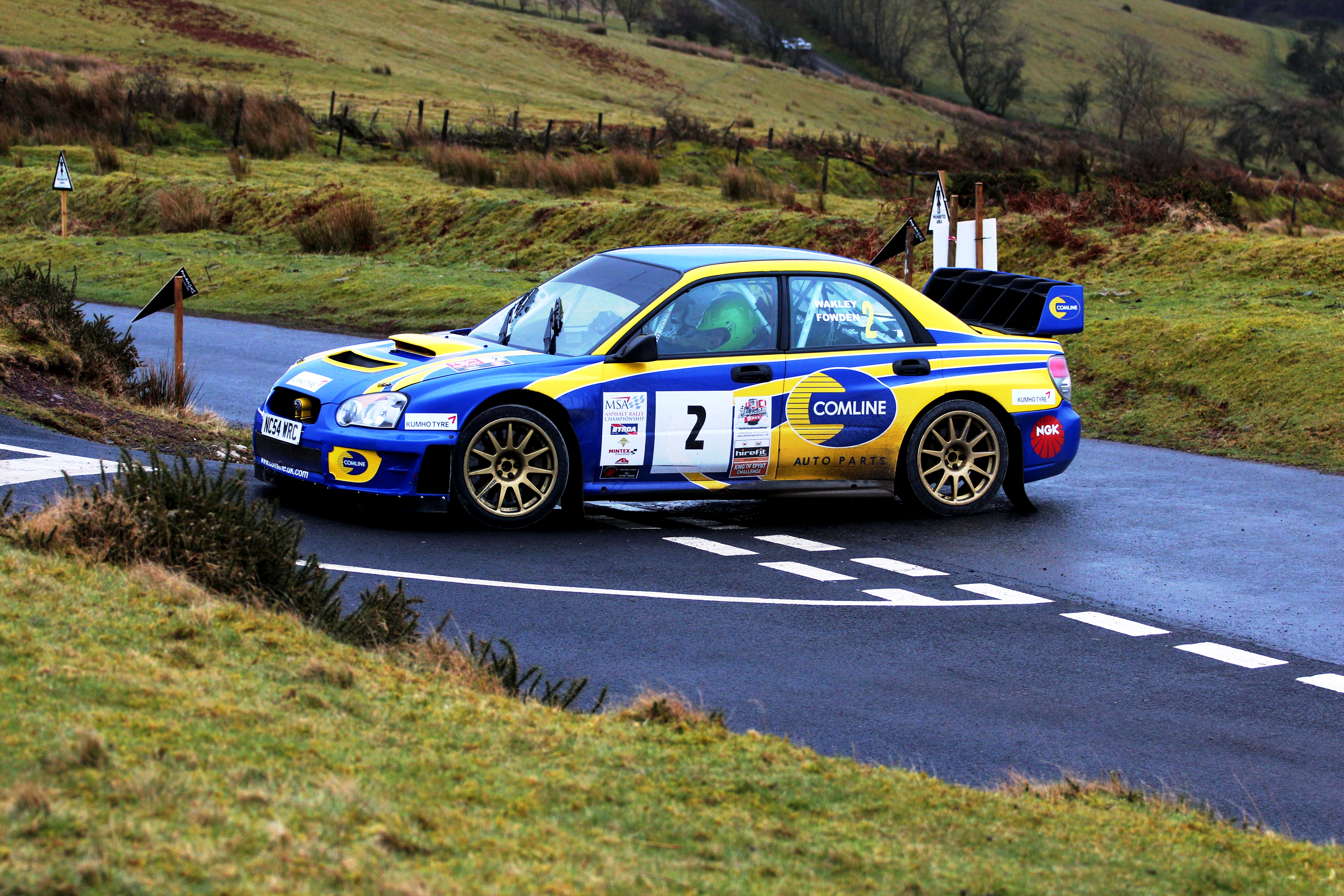 Comline Auto Parts (Comline) will offer Automechanika Birmingham visitors the chance to win the ultimate supercar and rally car driving experience, via the company's recently launched Instagram social media channel. The Comline sponsored Bob Fowden Motorsport Subaru Impreza S11 rally car will be on display on stand 19B94 – located immediately opposite Comline's main stand, 18B1. Motorsport fans among the automotive trade are encouraged to share their photos with @ComlineAutoParts on Instagram, adding hashtag #ComlineChampion, as they will automatically be entered into a draw to win the opportunity to drive five of the world's most iconic supercars and a rip-roaring Subaru Impreza STI.
That Impreza STI will be a junior version of the incredible, Bob Fowden Motorsport WRC S11 Impreza, on display at Automechanika Birmingham. The car was recently piloted to victory by Bob Fowden and his co-driver, Paul Wakely, in the JD Tyres Welsh Tarmacadam Championship 2016, a series which the Bob Fowden Motorsport Team leads again in 2017. With more than 300bhp on tap, this S11 Impreza is a former 'works' car of the Subaru World Rally Team and was previously driven by former WRC world champion, Petter Solberg, and co-driver, Phil Mills.
The chequered flag will be brought down on the competition when Automechanika Birmingham closes its doors on 8 June, and the two lucky winners will be chosen at random before being announced on Friday 16 June.
Comline will also give away 30 limited edition #ComlineChampion caps as runner-up prizes.
The rally car showcase and Instagram competition complements a strong presence for Comline at Automechanika Birmingham. The brand will utilise its bespoke stand at the event to showcase its high-quality, multi-category product range; a range which continues to make its mark in more than 40 countries worldwide.
Marketing and communications manager, Leigh Davies, said: "Comline is gearing up for an exciting few days at Automechanika Birmingham, and we're expecting both our main stand and rally car showcase to attract plenty of interest."
Leigh continued: "Through the Bob Fowden Motorsport Impreza and our Instagram competition, we aim to connect with the all facets of the Automechanika audience. This activity is all about enjoyment, brand engagement and adding something to the Automechanika experience for all visitors that come through the door."