Trico enjoys a successful A1 spring trade show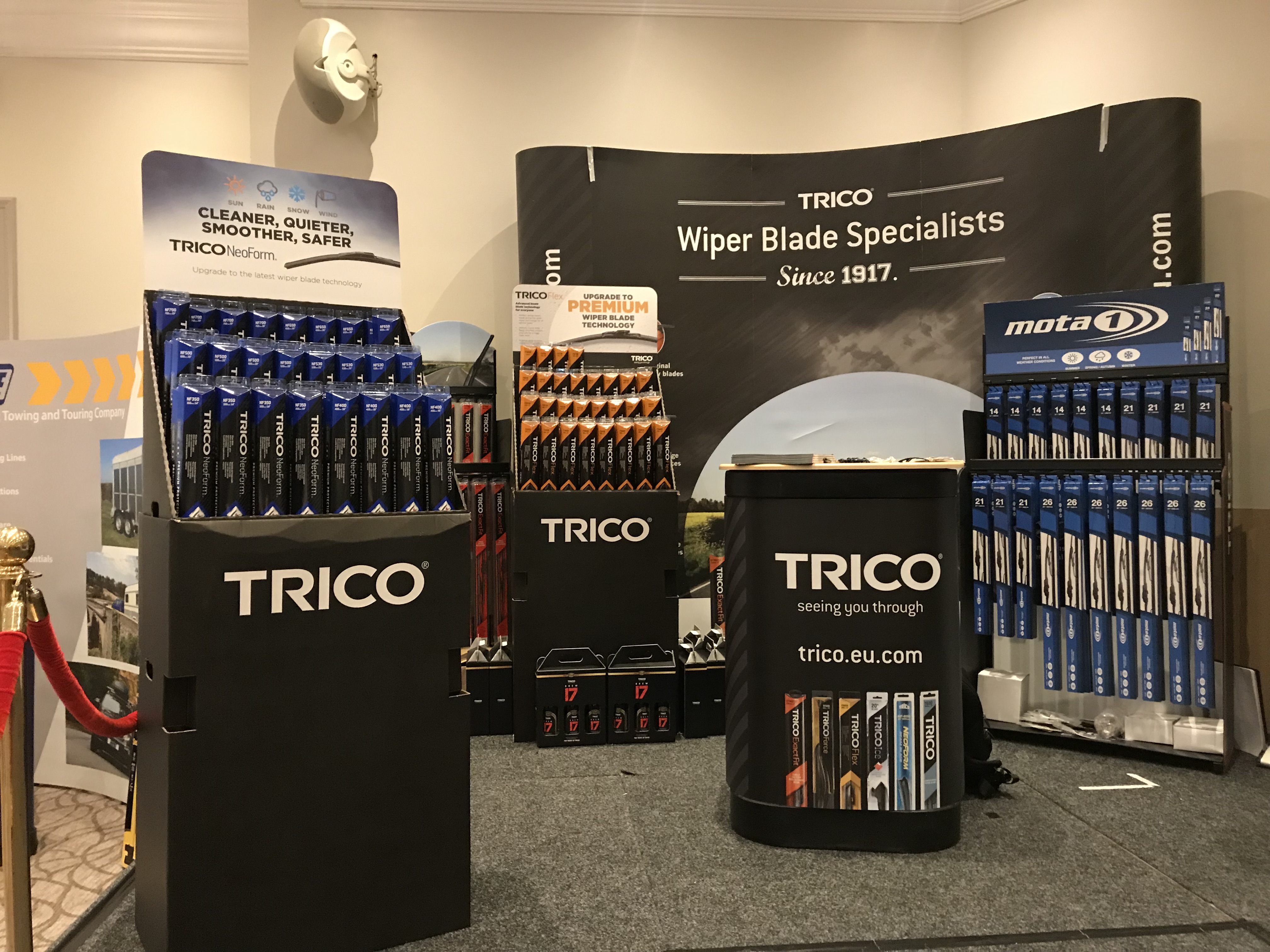 Trico enjoyed a bustling A1 Trade Show engaging with the members and discussing how they can help to grow their wiper blade sales and turnover in 2018. The Show was held on 19 April at the Whittlebury Hall in Towcester.
Trico presented a delighted Samantha Gutteridge, owner of Epic Accessories, with a Trico liveried Ford Fiesta van, after having successfully exceeded their target during the three-month wiper blade promotion following A1's Convention last year. She said: "The new vehicle will help us on both a promotional and practical level in getting the message out to potential customers that we fit wiper blades in our designated fitting bay at the rear of our store, so a huge thanks to Trico!"
Trico has been working with A1 members for nearly 10 years and showcased its Exact Fit, Neoform and award winning, Mota 1 programmes at the show.
Sam Robinson, Trico product and brand manager said: "The show was a great success for us, in particular our promotional offer on Neoform retro-fit beam blades, which was well received with a number of members who placed orders for a merchandise box on the day. We also agreed plans with various members to help boost their sales, including supply of in-store signage, as well as training days to educate and support their staff on selling and fitting Trico blades.
"We also received positive feedback on our new packaging that we were able to demonstrate to customers."