Amazon expands tyre fitting options in USA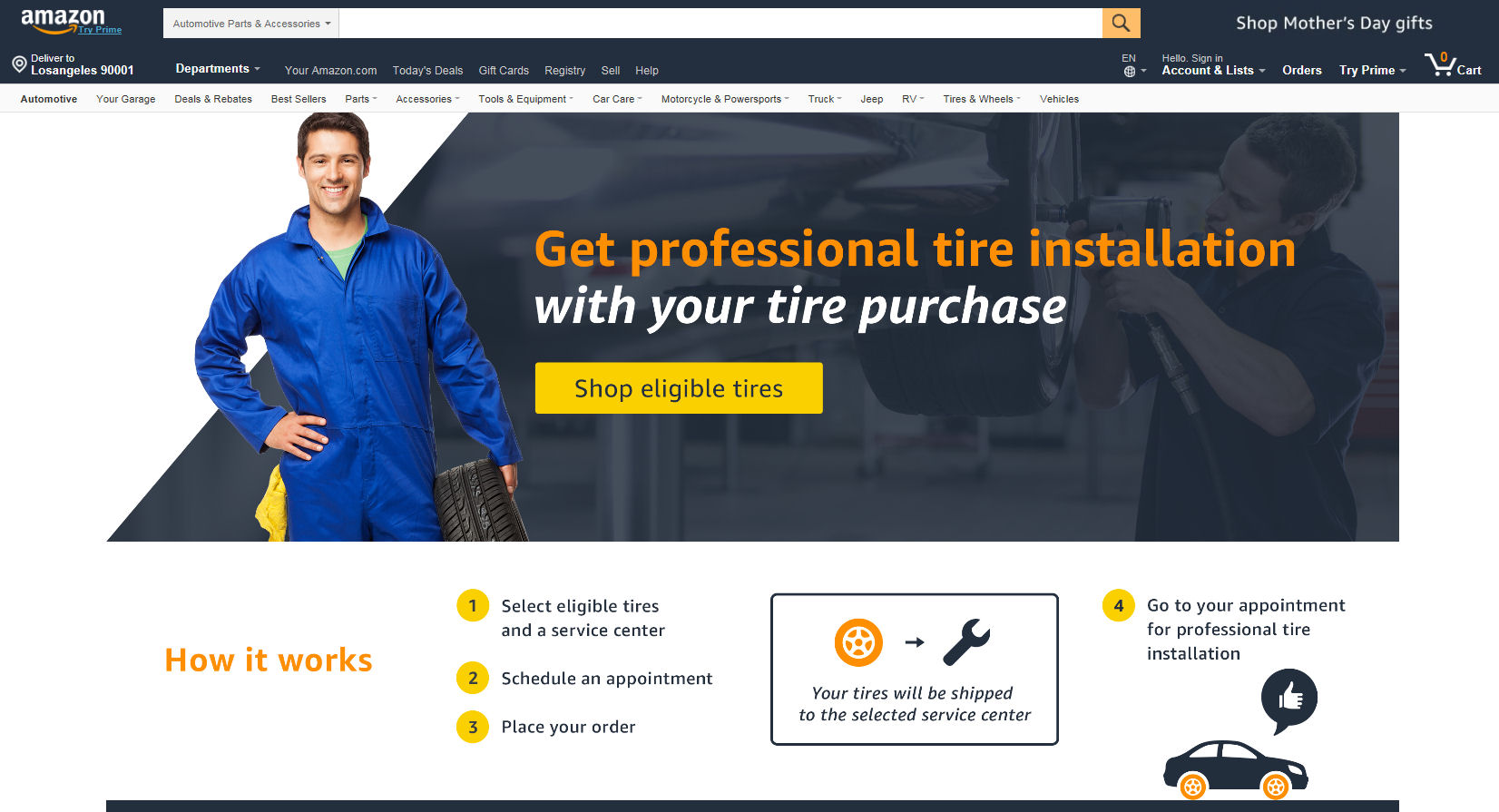 US-based vehicle servicing chain Sears Auto Center is now working with Amazon.com to provide full-service tyre installation and balancing for customers who purchase any brand of tyres on Amazon.com. The service will be rolled out across the USA over the coming weeks. In addition, Sears Auto's own 'DieHard' all-season passenger tyre brand has been introduced on Amazon.com.
With this collaboration, Sears Auto will become the first nationwide automotive service retail chain to offer Amazon.com customers a 'ship-to-store' tyre solution integrated into the Amazon.com checkout process. During the ordering process, customers simply select their tyres, the Sears Auto location and their preferred date and time for fitting. Sears Auto then contacts them to confirm the appointment.
The new ship-to-store capability is initially available at 47 Sears Auto locations in eight metropolitan areas. Following this initial launch, Sears Auto will quickly expand this service to its more than 400 outlets across the USA.
"Amazon.com customers can expect terrific performance and reliability from DieHard tyres and professional installation from Sears Auto Centers," said president of the Kenmore, Craftsman and DieHard brands at Sears Holdings. "We're thrilled to expand our assortment of this iconic brand to include passenger tyres on Amazon.com."