Moduron GP Motors becomes first Servicesure Autocentre of the Year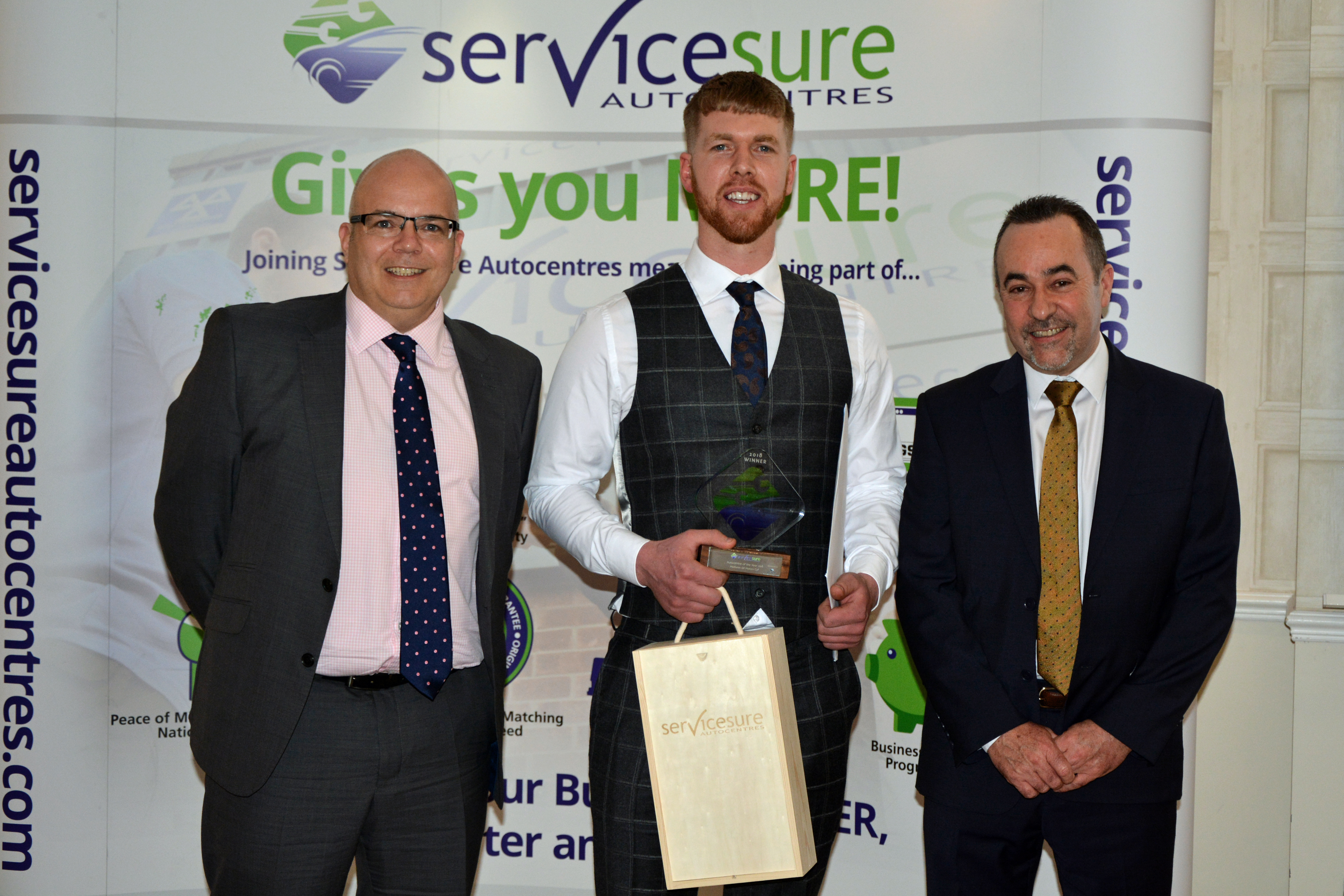 Moduron GP Motors has been named Servicesure Autocentre of the Year at the network's inaugural awards evening, held on Thursday 12 April at the Nuthurst Grange Country House Hotel in Warwickshire. Servicesure Autocentres – The Parts Alliance's garage programme – established the competition to shine a light on individual excellence from within the Servicesure network.
After whittling numerous strong entries down to just four finalists, judges deemed Moduron GP Motors in Caernarfon as the overall deserving winner for 2018. Anderson Clark Motor Repairs, Courtwood Car Services and Blair Atholl Garage were also recognised for their excellence during the evening's celebrations. Dinner guests included senior members of The Parts Alliance, business service partners and garage finalists.
Group managing director at The Parts Alliance, Jonny Clarke-West congratulated the shortlisted garages, saying: "The strength of our combined group is helping Servicesure garages to win more business. It's important to remember that garages make all the day to day decisions that drive this industry; that's exciting and we're celebrating their achievements today."
Paul Dineen, head of Servicesure profiled each of the finalists, drawing special attention to values of excellence recognised by Servicesure Autocentres: "All of our finalists are winners here tonight. You are at the top of your game and we'd like to congratulate each and every one of you for your achievements."
Moduron GP Motors' Gavin Parry said: "It's fantastic to receive such recognition for the continuous hard work put in by the whole team here. We offer a full 'all-in-one place' garage service and always aim to deliver outstanding customer service.
"Being part of the Servicesure networks compliments our business perfectly, being part of a brand that has national identity and is recognised for quality and customer care focus allows us to approach and attract new customers with confidence."
The awards were sponsored by a number of Servicesure partners including Gallagher Insurance, Autotech Recruit, Auto Service Finance, Slicker Recycling and Our Virtual Academy.