LKQ Corporation acquires Andrew Page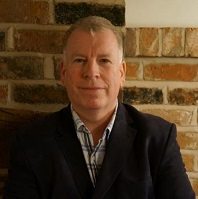 LKQ Corporation has announced that its United Kingdom subsidiary, Euro Car Parts, has acquired substantially all the business assets of UK automotive parts distributor Andrew Page Limited. As part of the transaction, Euro Car Parts will acquire 102 Andrew Page branch locations, its national distribution centre and corporate office.
UK CEO Martin Gray said "I am delighted to confirm that the future of the Andrew Page business has been secured, which celebrates its UK centenary next year. We remain committed to assuring that the iconic Andrew Page "Brand" continues to thrive and will remain separate from Euro Car Parts, but will benefit from our UK infrastructure, inventory and the financial support from the LKQ Corporation."
Gray added "I am thrilled to confirm that Mark Saunders will remain as managing director of Andrew Page and we are committed to retaining all team members – they are the DNA that makes Andrew Page so uniquely special.  We very much hope that Andrew Page's customers will continue to support Andrew Page, partnering with them to ensure that the Andrew Page proposition, that they rely upon and love, continues to meet their current and future requirements".
UK chairman and LKQ board member Sukhpal Singh Ahluwalia added: "As a competitor, I have always had the greatest respect and admiration for Andrew Page and the brand. So today, I'm absolutely delighted to welcome them into the LKQ family. The acquisition by LKQ firmly demonstrates our ongoing commitment to the UK market, which includes their investment in the Euro Car Parts brand new 1.6M sqft distribution centre, located in Tamworth and our recent acquisition of Arleigh, a specialist leisure wholesaler. "