Bridgestone joins Circular Economy 100 Programme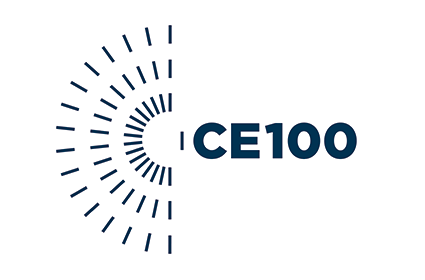 Established in 2010 with the aim of accelerating the transition from the current 'take, make and dispose' extractive industrial model to a circular economy, the Ellen MacArthur Foundation acts as educator, communicator and lobbyist for this issue. The Isle of Wight-based organisation's Circular Economy 100 (CE100) programme is a key vehicle for spreading the message, and today Bridgestone Corporation has announced it has come on board.
"The CE100 programme brings together leaders and innovators from around the world to unlock new opportunities for growth arising from a circular economy approach. It is this collaboration among our diverse and dynamic community that enables members to achieve faster, greater success than we ever could alone. As our first Japanese member, we are delighted to welcome Bridgestone to contribute its unique perspective to the network," said Casper Jorna, CE100 Programme lead.
Among other business offerings, the Bridgestone Group offers solutions that combine new tyres, retreads, services and IT tools to its fleet customers. The knowledge gained through its initial undertaking within the CE100 programme will be utilised to integrate the concept of a circular economy into the Group's broader business model so that it can provide new value to customers and society across all stages of tyre lifecycle, including recycling, smarter use of materials, energy and information.
"The Bridgestone Group has focused on the "Environment," as one of the priority areas of its global CSR commitment 'Our Way to Serve' and has set a long-term environmental vision for the year 2050 and beyond, for realising an environmentally sustainable society. The realisation of a circular economy will be an important part of achieving this vision," said Christine Karbowiak, chief administrative officer for Bridgestone Americas and chairperson of Bridgestone Corporation's Global CSR Enhancement Committee.