New Magna AG24 flotation tyre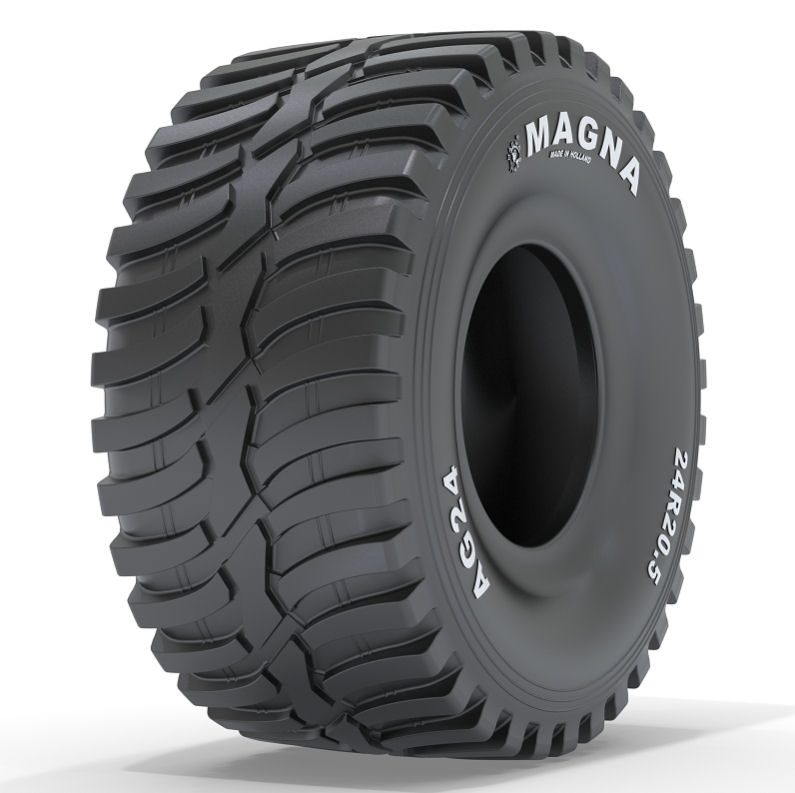 Magna Tyres Group has introduced a new flotation tyre for agricultural trucks and trailers, the AG24. Produced in the popular size 24R20.5 and based upon the Obo Transport HD on/off road agricultural tyre, Magna Tyres calls its new product "the ultimate all-rounder for agri trucks and trailers."
According to the manufacturer, the starting points when developing the AG24 tread pattern and tread compound were an aim to achieve the lowest cost per operating hour and maximum reliability.
"Long, robust and 24 mm high cleats in the centre, supported by the premium rubber compound, ensure highest wear resistance," writes Magna Tyres Group. "Transversely positioned and rounded cleats in the shoulder optimise the self-cleaning and improve rolling under severe conditions. Radial construction offers optimised load performance, low rolling resistance and operator comfort."
The casing used in the Magna AG24 is approved for loads of up to 7,500 kilogrammes at 65km/h or 40mph and is suitable for retreading – Magna Tyres Group says a third tyre life may be obtainable from the casing. The manufacturer offers a conditional guaranteed buyback of casings after the first life.