JSCC names Dunlop official tyre partner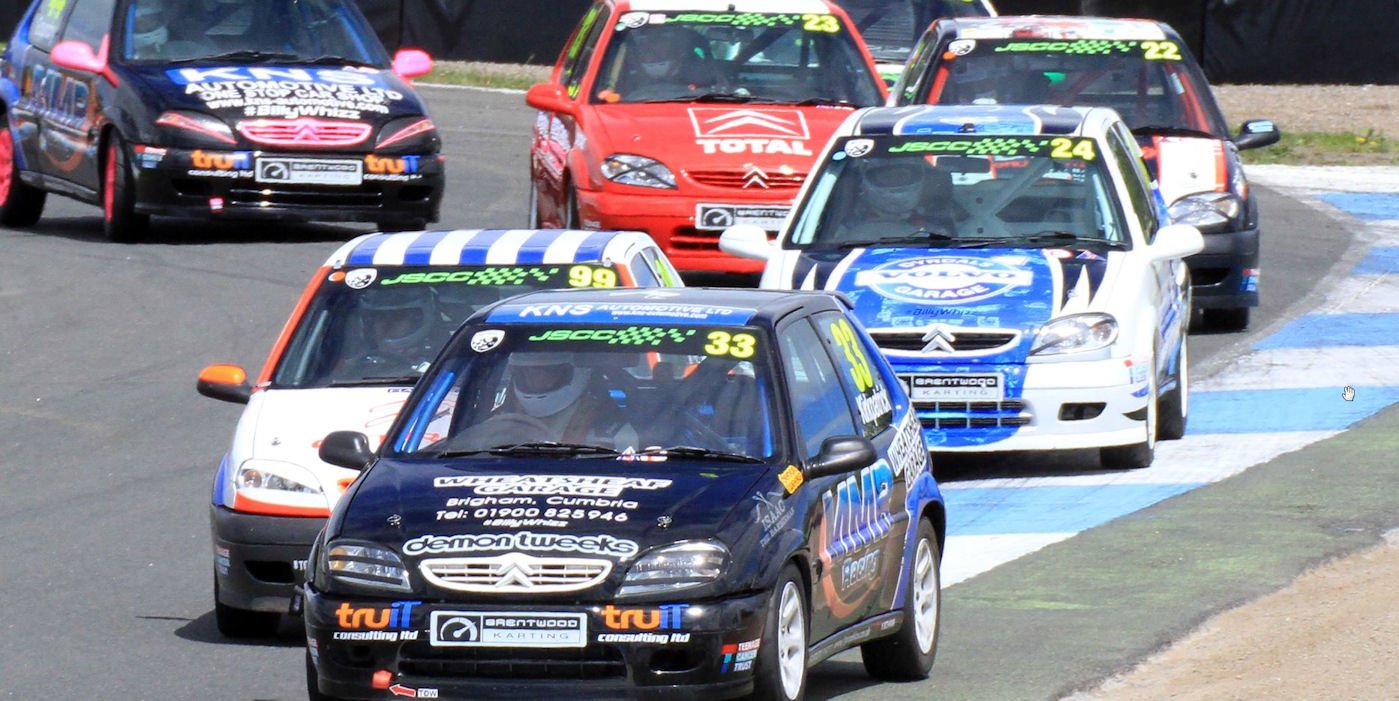 Dunlop has been appointed official tyre partner to UK-based series the Junior Saloon Car Championship (JSCC). After extensive testing and evaluation the championship, which provides motorsport for young adults between 14 and 17 years, has announced a switch to the Dunlop Direzza tyre.
"We are delighted to be associated with a top flight company who are World Endurance Champion tyre suppliers and winners at Le Mans 24h, and of course being the tyre supplier to the British Touring Car Championship," comments David Beecroft, coordinator of the JSCC. "Working with Dunlop will see increased coverage and profile for the championship along with increased on site technical support."
The Junior Saloon Car Championship has proved to be a great training ground for current British Touring Car Championship and Endurance racing stars such as the BTCC's Josh Cook and Ant Whorton-Eales as well as Britcar's Leyton Clarke. The championship has adopted the UK Motor Sport Association's 'Race and Respect' campaign where drivers, teams and supporters are asked to abide by a racing code. The code is based on strong values of respect, fair play, self-control, sincerity and good manners.
Featuring evenly-matched Citroën Saxo based cars, performance during JSCC races is very close between the full grid of competitors. It is hoped that the adoption of the Dunlop Direzza will enhance the car performance even further.
The Direzza track day tyre range, comments Dunlop, has "long been the choice of the discerning track day driver seeking race-level performance combined with durability and consistency." The directional tread pattern, combined with a racing compound aims to give the optimum combination of track and road performance. The tyre maker comments that the Direzza's outright performance and durability has been proven in the toughest environment, and it points to Radial as evidence of this: When Radical Sportscars selected a road-legal tyre to set a Nürburgring Nordschleife production car lap record, it chose the Direzza tyre to set the 6 minute 48 second record – before driving the car back from Germany to the UK on the same tyres.