David Morgan joins Carbon Clean's network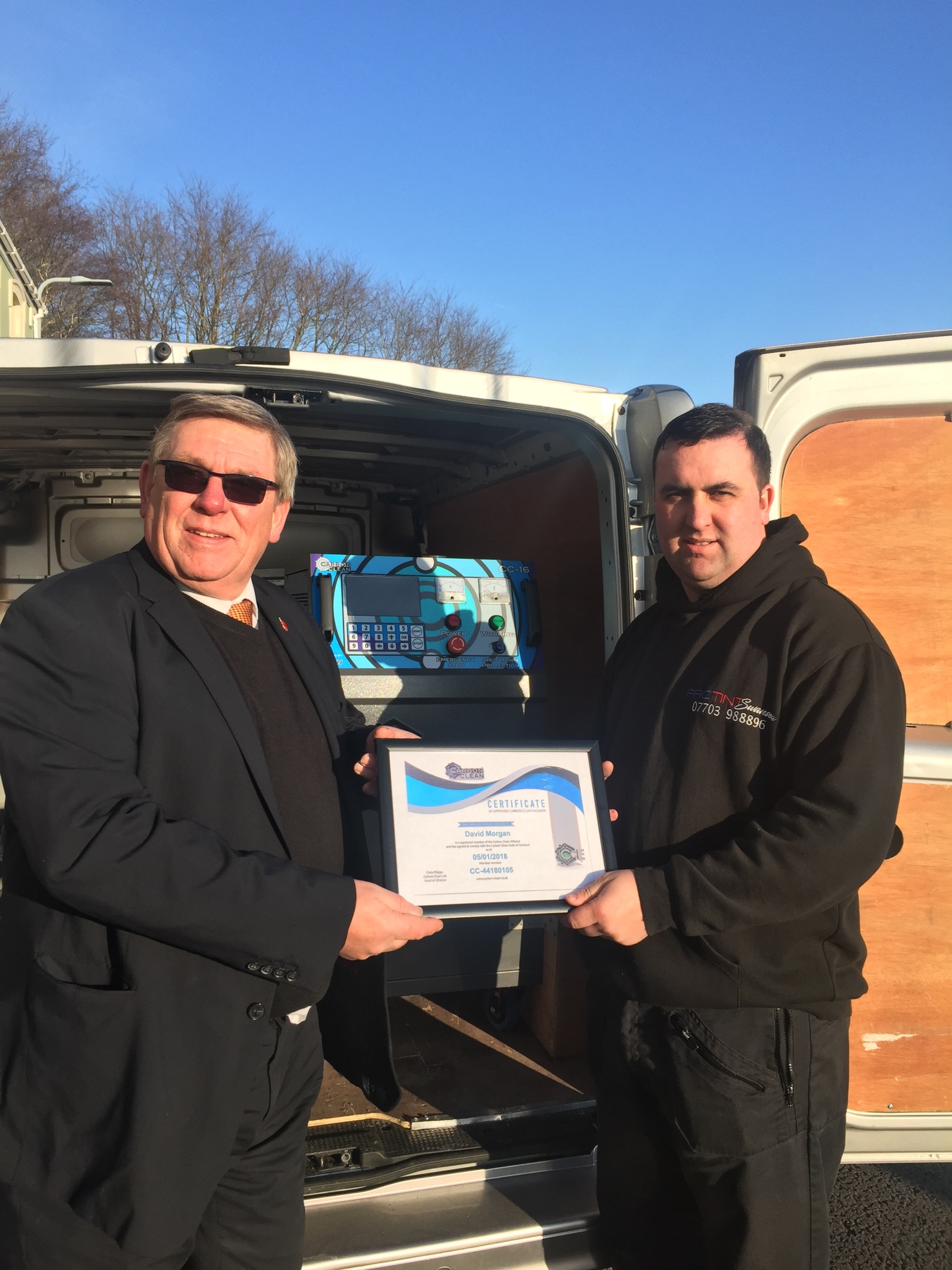 Carbon Clean has welcomed Swansea-based David Morgan to its rapidly growing network as the company's latest Carbon Clean engineer.
Appointed during the first week of January, Morgan will assume responsibility for Carbon Clean treatments in the Swansea area, a service that he will run alongside his window tinting business. Having recently taken receipt of the state-of-the-art equipment, he is now equipped to deliver the 30-minute, fully automated carbon-removing treatments.
Morgan said: "I have worked in the motor trade for nearly 17 years, and have found that people's biggest complaint is the running of their vehicle, whether it's performance, fuel consumption or emissions. As people are now keeping their vehicles longer this service can help keep the running cost of their vehicles down."
Carbon causes a wide range of problems for vehicle health, including loss of power, increased fuel consumption, noise, vibration and premature wear of engine parts. Each Carbon Clean treatment produces a highly charged oxyhydrogen (HHO) gas mixture through electrolysis which is delivered into the engine through the air filter, cleaning the internal surfaces by enabling both improved combustion and through the catalytic benefits of hydrogen in breaking down the deposits.
David Morgan will now have access to Carbon Clean's comprehensive business support package, which will provide equipment training and technical assistance. It also provides access to an extensive marketing pack which includes service folders, under-bonnet stickers, branded clothing, window stickers, reception posters and a dedicated Facebook page.
"David's appointment to the Carbon Clean network is a great way to start 2018," said Chris Phipps, national sales manager. "This year, we're aiming to bring even more treatments to even more locations across the UK, and the addition of CCE Swansea gets us off to a fantastic start!"