New Klarius online catalogue offers 10,000-plus parts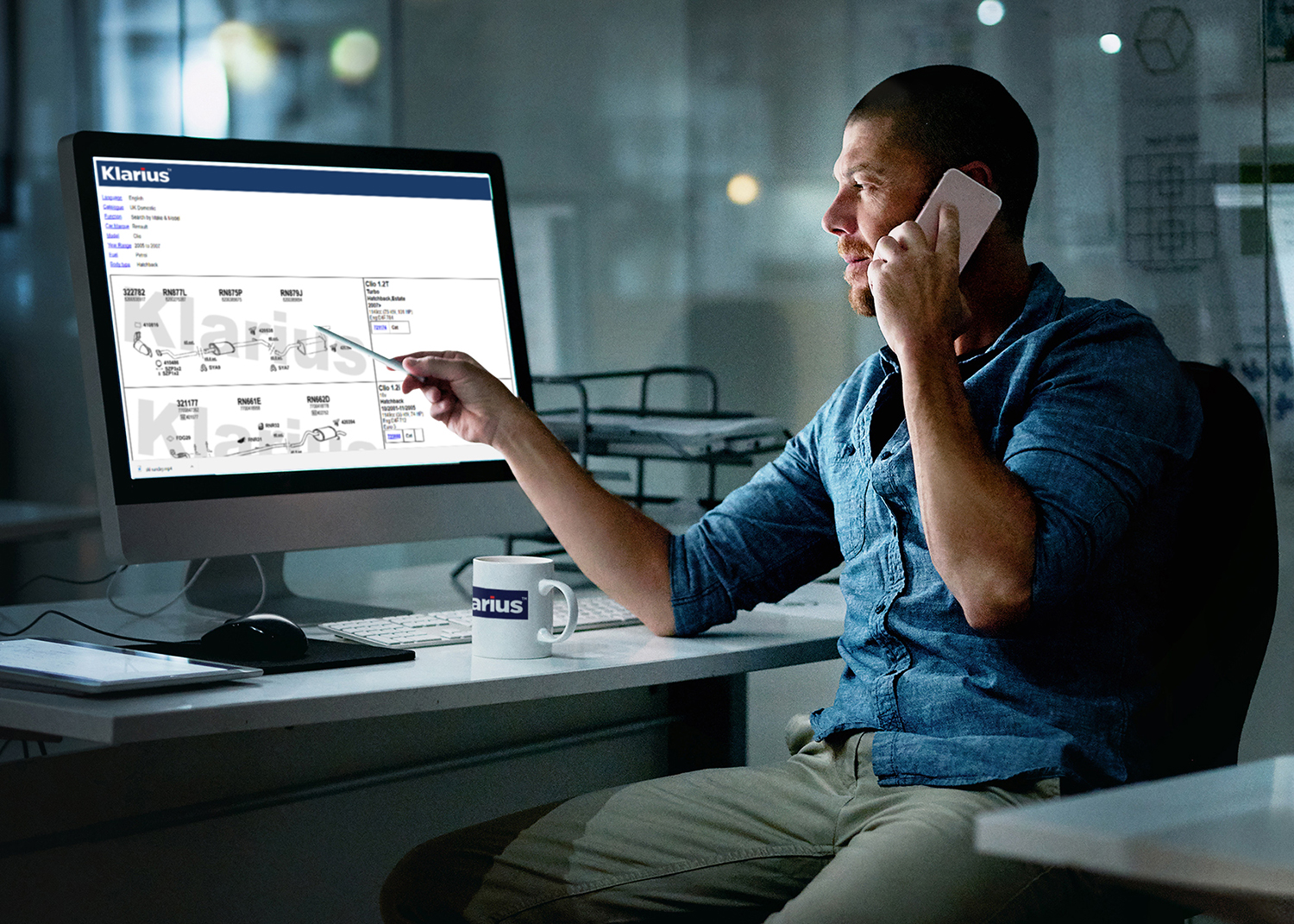 Klarius has launched a new web-based parts directory that catalogues every component the company supplies, all of which can be searched via a standard web browser. Quicker searches and comparative drawings promise to make the process of identifying both individual exhaust components and complete systems faster and more convenient than ever.
The WebCat 2018 provides complete online access to 10,000+ parts including exhaust components, catalytic converters (CATs), diesel particulate filters (DPFs) and fitting kits. Each part is not only searchable by the Klarius part number but also by competitor reference and OE reference. Each result displays a technical drawing of the full emission system, with all components and kits clearly labelled for easy identification.
One of the main advantages of the new catalogue is that the data is constantly updated. New parts data will appear on the WebCat first, before being added to other commercial cataloguing systems such as TecDoc and MAM. With the Klarius R&D department adding new-to-range parts on a daily basis, updates will be frequent. Any new additions will show as soon as the product marketing team introduces them allowing a broad range of customers and end-users to reference the most up-to-date parts quickly and easily.
Users will need to register to gain access, however the process is simple and automated. The new WebCat has some nice user features such as being able to change any of the search criteria at any point during the search, and any inclusive search terms such as age-range are shown as quick access dropdowns. Search results will also show multiple matches, so the user can identify the exact part they are looking for from the system drawing, which is far quicker than having to complete the entire search string for every individual pipe, muffler and bracket.
The WebCat 2018 is multi lingual and supports both UK and European part numbering systems.