Carbon Clean launches 'revolutionary' DCS-16 DPF cleaning solution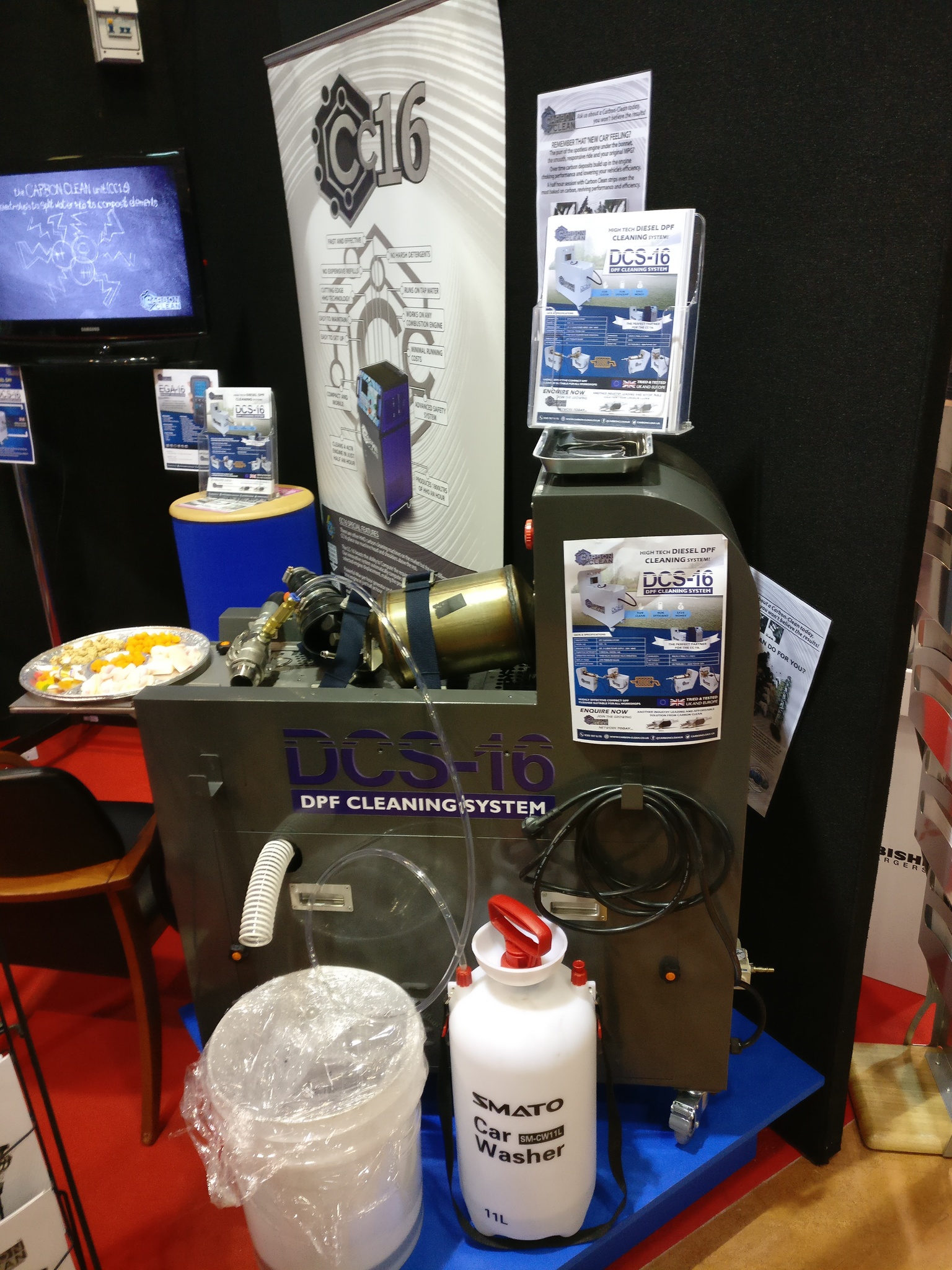 Carbon Clean, the engine decarbonising solution that works with tap water, has launched yet another ground-breaking, affordable garage workshop offering: the 'DCS-16' DPF cleaning system. The company states that DCS-16 will "transform the way workshops across the country tackle DPF cleaning, providing a fast and convenient solution for all types of DPF."
Diesel particulate filters act as an emissions-reducing measure in diesel engines, trapping the soot in the exhaust fumes through the process of filtration and burning it off once the DPF has reached its optimum capacity.
As this process typically happens during longer journeys, vehicles restricted to primarily shorter distance driving can be prone to DPF blockages. Options are to replace – a very costly choice – or to clean.
The DCS-16 is a welcome addition to Carbon Clean's fast-growing range of solutions which tackle carbon build-up and deposit issues which can blight modern vehicles.
Taking just 30 minutes or less to complete, the DCS-16 effectively removes diesel particulate matter from the DPF after soaking the DPF in the recommended solution for 20 minutes. The machine then uses high pressure and water to remove the blockage. This method has been proven to give excellent results, making the DPF like new.
Once the deep-clean is completed, motorists will benefit from improved fuel economy and vehicle driveability, as well as lowered exhaust emissions.
Featuring an auto and manual mode, an air regulator which allows the air pressure to be controlled and adjusted, plus a DPF auxiliary holder for easy installation, the machine also utilizes completely harmless chemicals for safer working conditions, as well as minimizing any potential environmental impact.
Chris Phipps, national sales manager for Carbon Clean, said: "The DCS-16 DPF cleaning system is an essential piece of equipment for busy garages or mobile engineers, as it offers a fast, easy-to-use solution for all of their DPF cleaning needs."