Bridgestone introducing Tirematics solution in Asia Pacific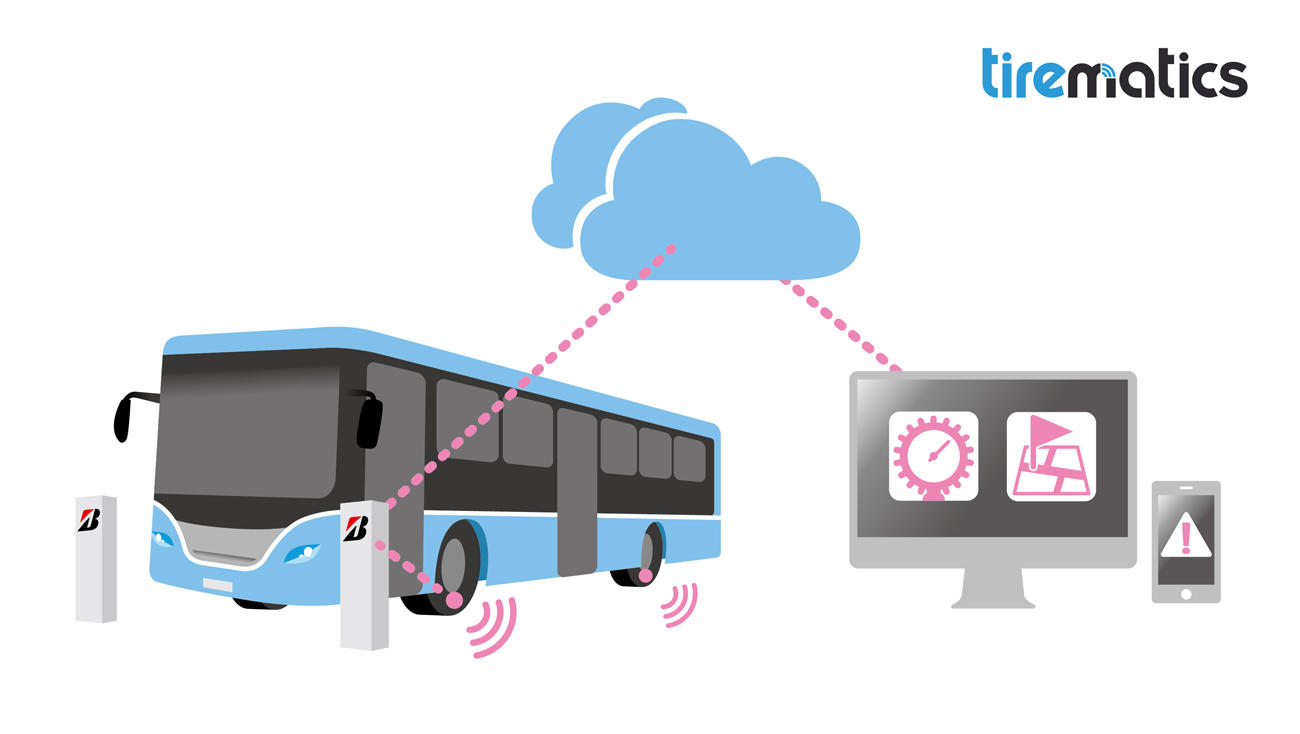 Offered as part of its fleet service programme in Europe since 2013, Bridgestone is now beginning the rollout of its Tirematics solution in the Asia Pacific region. The solution is initially being deployed in Singapore and Thailand.
Using the latest IoT and Cloud technologies, Tirematics facilitates fleet management and enhances operational efficiency. The combination of sensors and a new cloud-based engine enables accurate, real-time monitoring of tyre pressure and temperature, with instant alerts when vehicles enter the depot. The system automatically sends drivers and service managers an e-mail or text message when abnormal tyre air pressure and/or temperature is detected. Bridgestone says this enables it to "positively impact our customers' daily business operations through reduction of tyre maintenance costs and occurrences of tyre-related breakdowns."
When Tirematics launches in the Asia Pacific region, it will be Bridgestone's "next-generation" solution and will arrive with a number of new enhancements and a scalable proprietary cloud-based engine. These enhancements aim to reduce investment and simplify requirements.
Linked with Bridgestone's new cloud-based engine, Tirematics provides integration with Toolbox, (Bridgestone's proprietary application for tyre audit and performance tracking with CRM) to deliver end-to-end asset management capabilities to our customers. Toolbox allows Bridgestone to instantly access tyre information to analyse and make informed decisions on optimal tyre maintenance and selection.
"Digital Innovation is at the core of Bridgestone's business and through solutions such as Tirematics solution for yard management, we aim to deliver value to our customers by proactively anticipating and addressing their needs and expectations," comments Tao Yang, general manager of the Commercial Marketing Department at Bridgestone Asia Pacific Pte. Ltd. "We see great potential for Tirematics solution for yard management in Asia Pacific and expect to expand this solution gradually across the region in the coming months."