New compound gives Cooper Discoverer S/TMAXX POR extra off-road strength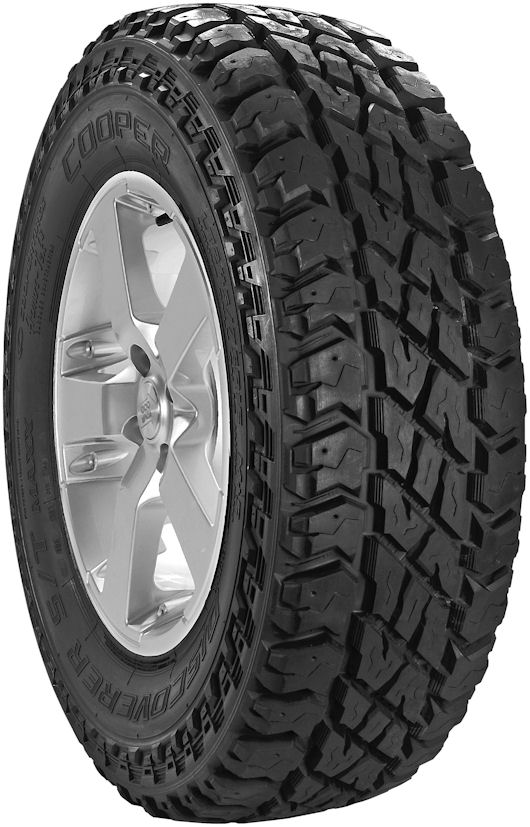 Cooper Tire Europe has launched the all-new Discoverer S/TMAXX POR (Professional Off Road), a tyre it says was designed for 4×4 driving in extreme conditions. The Discoverer S/TMAXX POR improves upon the Discoverer S/TMAXX with the addition of a cut and chip-resistant tread compound.
Made in the USA, the Discoverer S/TMAXX POR also features Cooper's Armor-Tek3 construction, which provides durability by delivering strength to the sidewall and tread area. A uniquely-angled ply construction helps to absorb and disperse impact forces that could otherwise cause damage when travelling in harsh off-road conditions.
The large tread area provides superior grip, and the stone ejector ribs, along with the alternating four to five rib tread pattern, helps with the discharge of stones, while the rut guard rib in the upper sidewall area deflects objects. Studs can also be fitted to the bold tread design for icy conditions.
Cooper comments that the Discoverer S/TMAXX POR provides good ride quality on the road, as well as off-road, delivering comfort and confidence in equal measure, from the rough to the smooth.
Cooper Tire brand ambassador and Dakar Legend, Xavi Foj, has enjoyed great success on Cooper tyres in the world's most famous rally endurance event, and his knowledge of the S/TMAXX in extreme competition aided the development of the S/TMAXX POR, reinforcing the 'Professional Off Road' designation. "The Discoverer S/TMAXX POR is my tyre of choice, the most complete tyre for all uses – from daily tarmac to victory in the toughest terrain in the Dakar Rally," Foj commented. "In my opinion, it is the perfect tyre for the Dakar – a race which is all about durability, diversity in driving conditions and continuity. The Discoverer S/TMAXX POR has it all. Based on the input our team has given, Cooper has further enhanced the tyre, and I like to think the extra 'X' in 'MAXX' stands for Xavi!"
The Discoverer S/TMAXX POR is available in 23 sizes, from August, via Cooper Tire dealers throughout Europe.