China's civil aviation authority approves Sentury aircraft tyres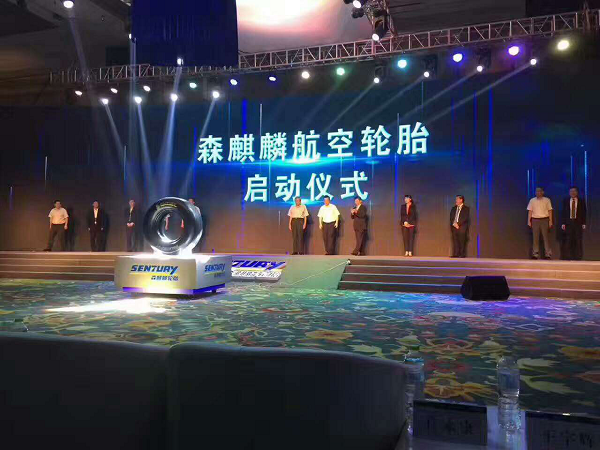 Qingdao Sentury Tire reports that its aviation tyres have gained MDA (Modification Design Approval) certification by the Civil Aviation Administration of China (CAAC) following take-off and landing tests conducted using a Boeing 737 at Yantai Laishan Airport in Shandong Province late last year. This MDA certification, the first given to a privately-owned tyre manufacturer in China, approves Sentury aviation tyres for sale and use within the country.
At a press conference held in Qingdao last month, a company representative declared that the "monopoly" held by foreign tyre brands in China's civil aviation tyre market "is broken." Sentury Tire states an aim of becoming a leading global aircraft tyre supplier, and it is setting up a specialised aviation tyre research and development centre in order to achieve this.
The tyre maker also recently signed a cooperation agreement with the Civil Aviation University of China in order to foster the training of talent within the industry. Sentury Tire will fund 20 scholarships at the university each year in order to promote China's aviation sector.