Cooper Discoverer ATT SUV tyre offers rugged performance, road comfort combo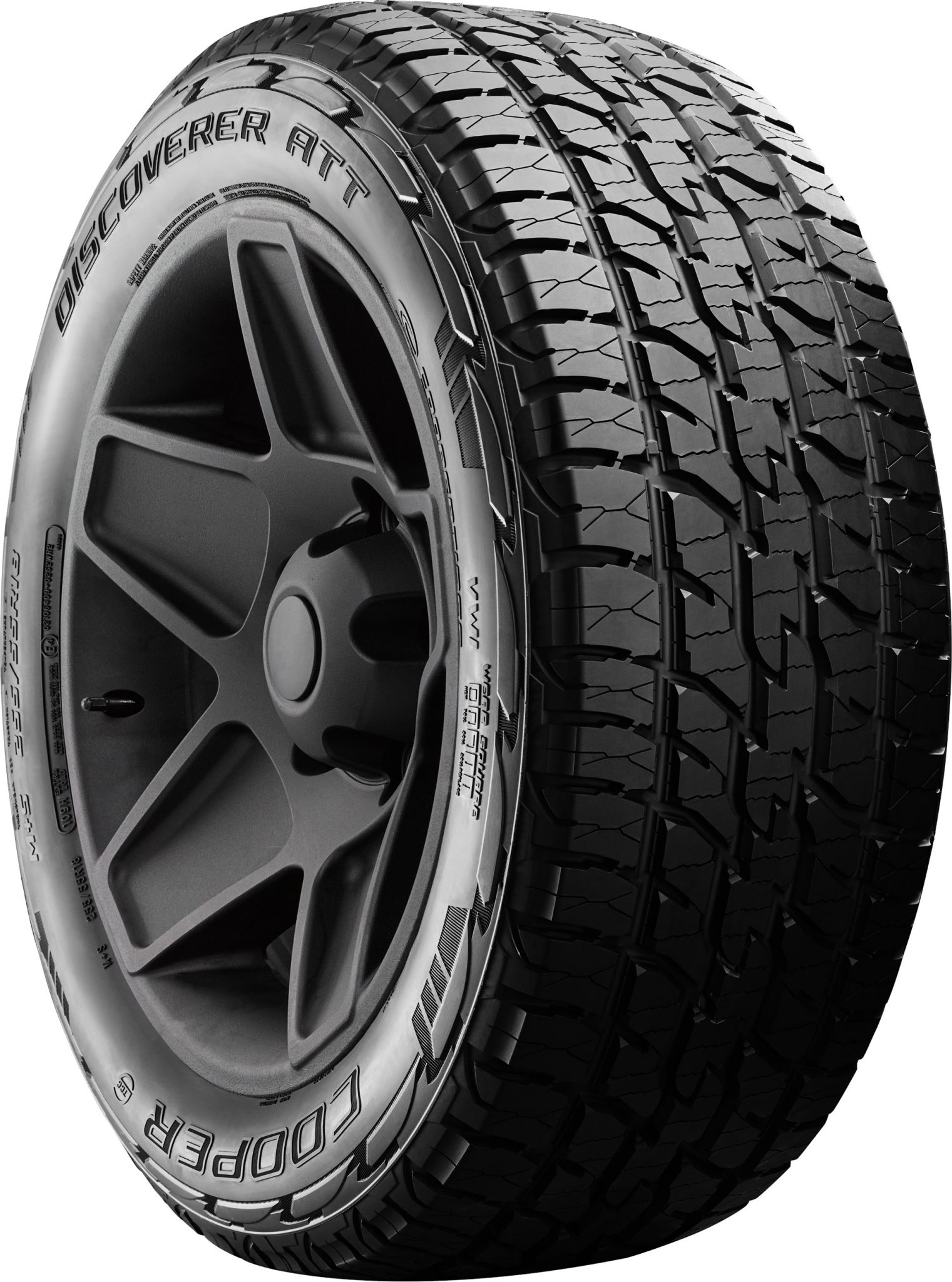 Cooper Tire Europe has introduced its new Discoverer ATT. The new 4×4/SUV tyre is designed for 60 per cent on-road, 40 per cent off-road applications, with fitments available for a wide range of CUVs and SUVs.
Although it is an all-terrain tyre, the Discoverer ATT is designed for quiet on-road driving, with Cooper's "Whisper Grooves" providing a sound barrier to inhibit tyre noise from entering the vehicle cabin. This is supported by advanced all-terrain tread pitch sequencing to reduce tyre noise and deliver a quiet ride.
The tyre is also designed to provide robust off-road qualities thanks to its carcass construction featuring high tensile body ply and high density steel belts which enhance resistance to damage and increase load carrying capacity.
A high silica content compound increases resistance to cutting and chipping from aggressive surfaces combined with a raised kerb-bar around the circumference of the sidewall of the tyre to further enhance damage resistance. The sidewalls also have stone ejectors; small bars that extend down from the centre to the sidewall to prevent stone retention and penetration.
The Discoverer ATT's tread pattern features a hinge-shaped central rib to provide excellent traction and effective power transmission. The tyre is H-rated for speeds up to 210 Km/h (130 mph) and is available in a range of sizes to fit not just large 4x4xs but popular mid-sized SUVs and CUVs as well.
Cooper Tire Europe marketing director Michiel Kramer, said, "Cooper prides itself on manufacturing 'Tyres Built to Last' and the Discoverer ATT carries on that tradition. It is an important addition to our product range, offering customers the combination of a robust and durable, yet quiet, all-terrain tyre."