Cheers! Trico launches own beer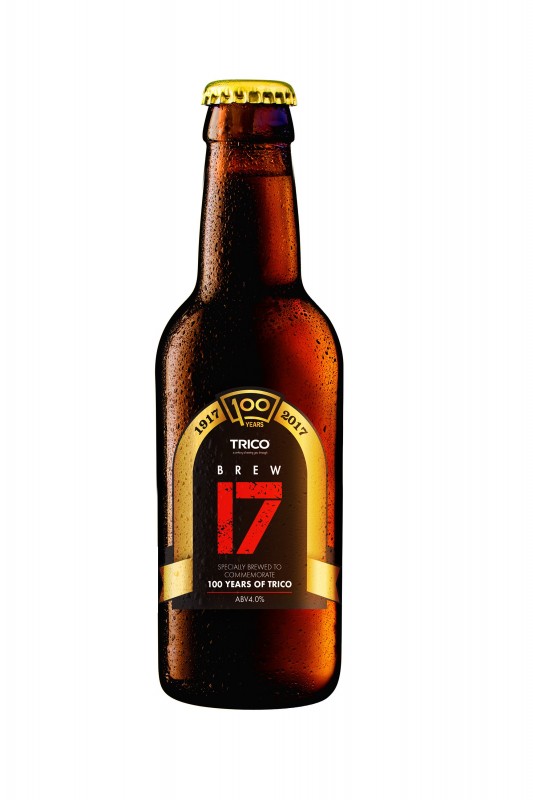 Windscreen wiper blade developer and supplier Trico has been providing reliable and high quality products to five continents for a century. To mark this centenary, the company will release its own-brand beer – named "Brew 17". Trico said that alongside a number of new products introduced to celebrate the company's centenary, the specially brewed beer demonstrates how it continues to break the mould for innovative ideas and initiatives.
To coincide with Trico's renewed sponsorship of Redditch United, this unique beer will be launched exclusively on Tuesday 26 September at the Trico stadium, where the Worcestershire-based club hosts Slough Town in the Evo-Stik League South fixture. With a percentage of the profits going to the local Community Trust who engage with the Redditch community and deliver on outcomes combating antisocial behaviour and crime, working with underprivileged children, reducing health inequalities and providing education to help support employability.
With an ABV of 4.0 per cent, the beer is a light golden ale. The bottle itself proudly bears the Trico name incorporated into a striking gold-label that commemorates a century of delivering the best products to its customers all over the world.
Product and brand manager, Sam Robinson said: "This is an exciting time for Trico as we launch this special, one-of-a-kind beer.  The company has come a long way from its humble beginnings in Buffalo, New York and we are very proud of our history and tradition in the industry."
"Brew 17 is a great way for Trico to celebrate this landmark and I hope it will be a success with not only the supporters at the match but also those who are lucky enough to get their hands on a bottle through one of the many promotions and giveaways we've got planned – watch this space! A Redditch United victory on launch day would of course help round off the celebrations in style!"