Giti expands regional mixed service portfolio with two new tyres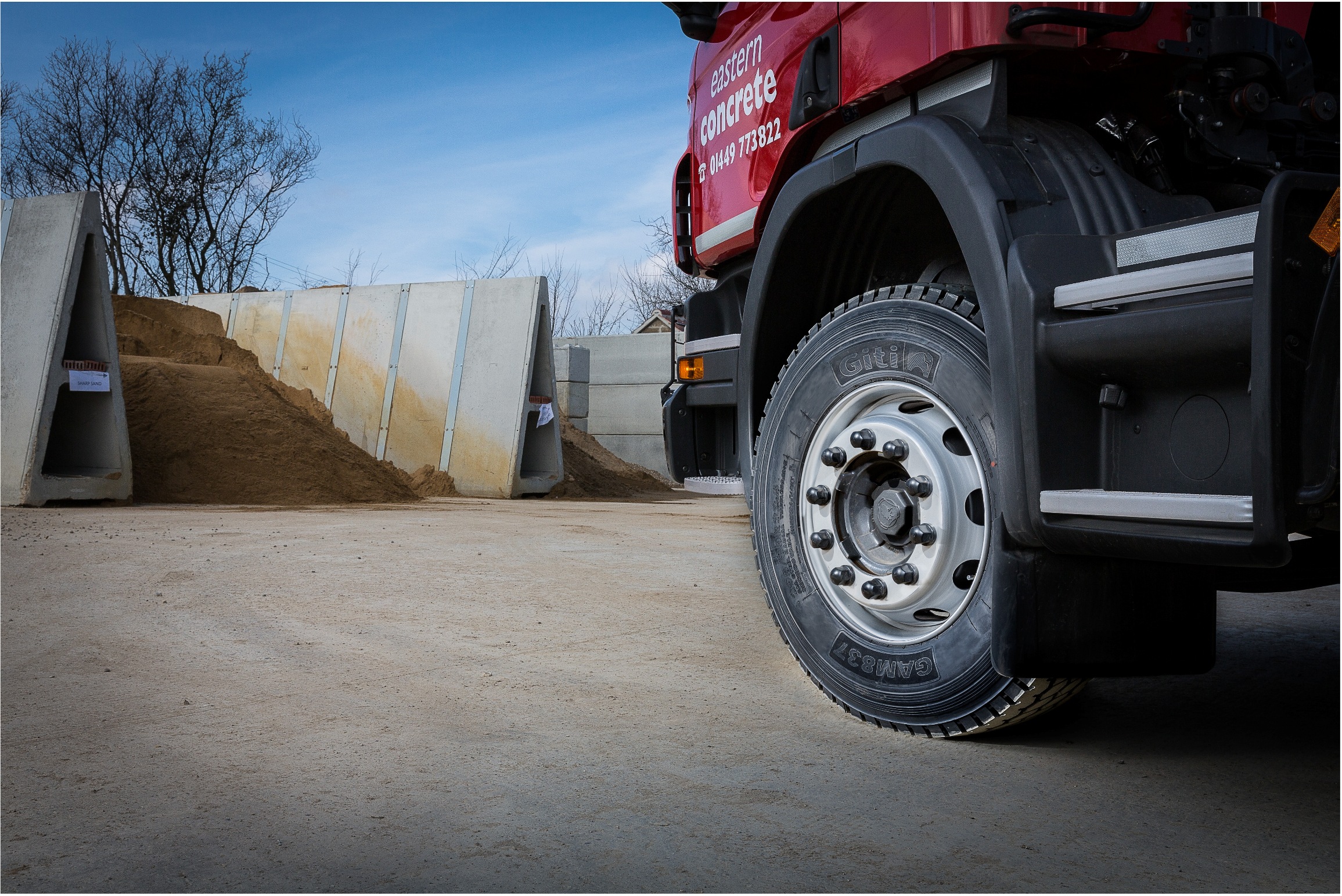 Giti has launched two new regional mixed service tyres: the GAM837 and the GAM851.
Available in 295/80R22.5 and 315/70R22.5, the Giti GAM837 all-position sizes target the growing number of on/off road bulk haulage delivery vehicles, which later need aftermarket replacements. The GAM851 is a wide base steer and trailer design for rough terrain applications, such as construction sites. Initially available in 385/65R22.5 with a load index of 160 (158), further sizes will be released throughout 2017 and 2018. It supersedes the popular GT Radial GT876.
Both tyres feature a new advanced anti-cut and chip compound providing high resistance against tearing and casing damage on aggressive surfaces, with tread designs ensuring good self-cleaning properties. They are also three-peak mountain snowflake (3PMSF) certified, confirming their all-season performance credentials.
Tony McHugh, TBR sales and marketing director UK at Giti Tire, said: "Our extensive market research looks at all customers, vehicle types and applications, and when we see a pattern emerging and a clear future demand we will always be quick to bring a quality tyre to the respective sector.
"The new GAM837 and GAM851 are examples of this commitment to stay abreast of the market, both being launched for specific on/off road applications in sizes and with certifications which are currently quite scarce in the aftermarket.
"It is through this comprehensive qualitative approach that we will continue to develop a well-designed portfolio which meets the needs of the UK and European markets."