Bridgestone releases Sustainability Report 2016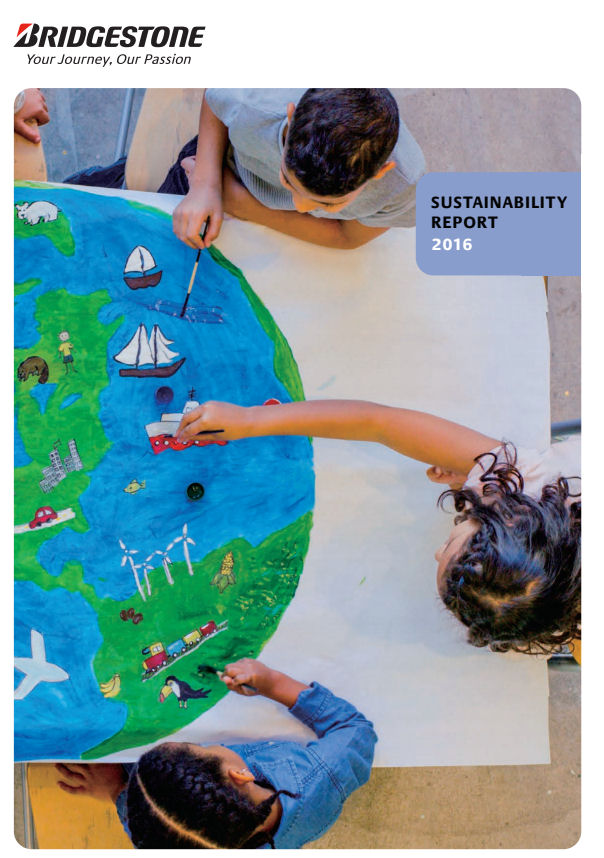 In its Sustainability Report 2016, Bridgestone Corporation shares that last year its tyres' rolling resistance was on average 13 per cent lower than in 2005. The company also achieved a 29 per cent reduction in CO2 emissions per net sales from operations and products' after-use during this timeframe, as well as a 28.5 per cent reduction in water intake per unit and a 31 per cent improvement in resource productivity.
The Sustainability Report also sets out Bridgestone's refined corporate social responsibility commitment, which is titled "Our Way to Serve," and shares information on three priority areas – Mobility, People and Environment. The report expands on these areas by clarifying clarifies social and environmental material issues that Bridgestone seeks to address and shares some of the initiatives it is undertaking to address those issues.
Values generated by Bridgestone in the priority areas are also introduced in the report. "While Bridgestone has always used innovation to develop a wide range of products and services, going forward we intend to develop and offer solution businesses that can address social issues while fulfilling customer expectations," Masaaki Tsuya, chief executive officer of Bridgestone Corporation. "The result is a high quality, high innovation benefit for our customers, a positive impact on society, and the recognition by our customers that Bridgestone is a trusted solutions provider."
The digest version of Bridgestone's Sustainability Report 2016 can be read here.