50 teams signed up for Bridgestone World Solar Challenge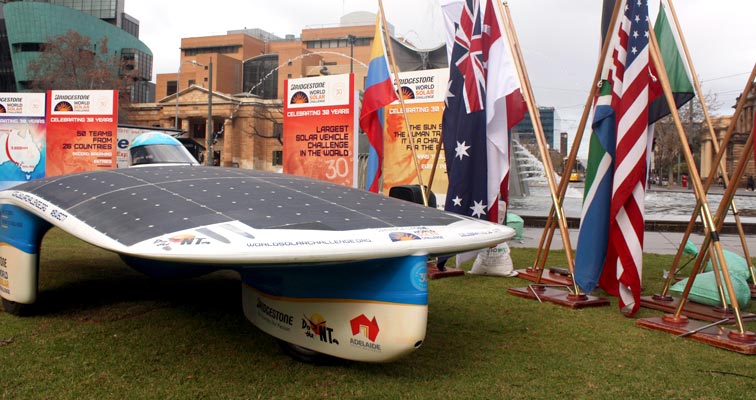 The 2017 Bridgestone World Solar Challenge looks set to be the largest in the event's 30-year history. This year, 50 teams from 26 countries will compete for the Challenger and Cruiser trophies and battle for line honours across the 1,900-mile journey from Darwin to Adelaide, which commences on 8 October. Bridgestone Corporation returns as the principal title sponsor for the biennial event, a partnership that commenced in 2013. Bridgestone Australia will also supply tyres to four local teams competing in the event.
Adelaide University Solar Racing Team, UNSW Solar Racing Team – Sunswift, Western Sydney University Solar Car Project and Flinders University will all be running specially designed Bridgestone 'ECOPIA with ologic' tyres. The large diameter tyres will reduce deformation and rolling resistance, while enhancing vehicle aerodynamics and efficiency thanks to narrow tread width.
Since it began in 1987 with an inaugural field of 20 teams, the Bridgestone World Solar Challenge has grown leaps and bounds, attracting some of the brightest young minds from high-schools and universities across the globe, pushing the limits of technology and showcasing innovation.