Pirelli developing tyres for Infiniti's Project Black S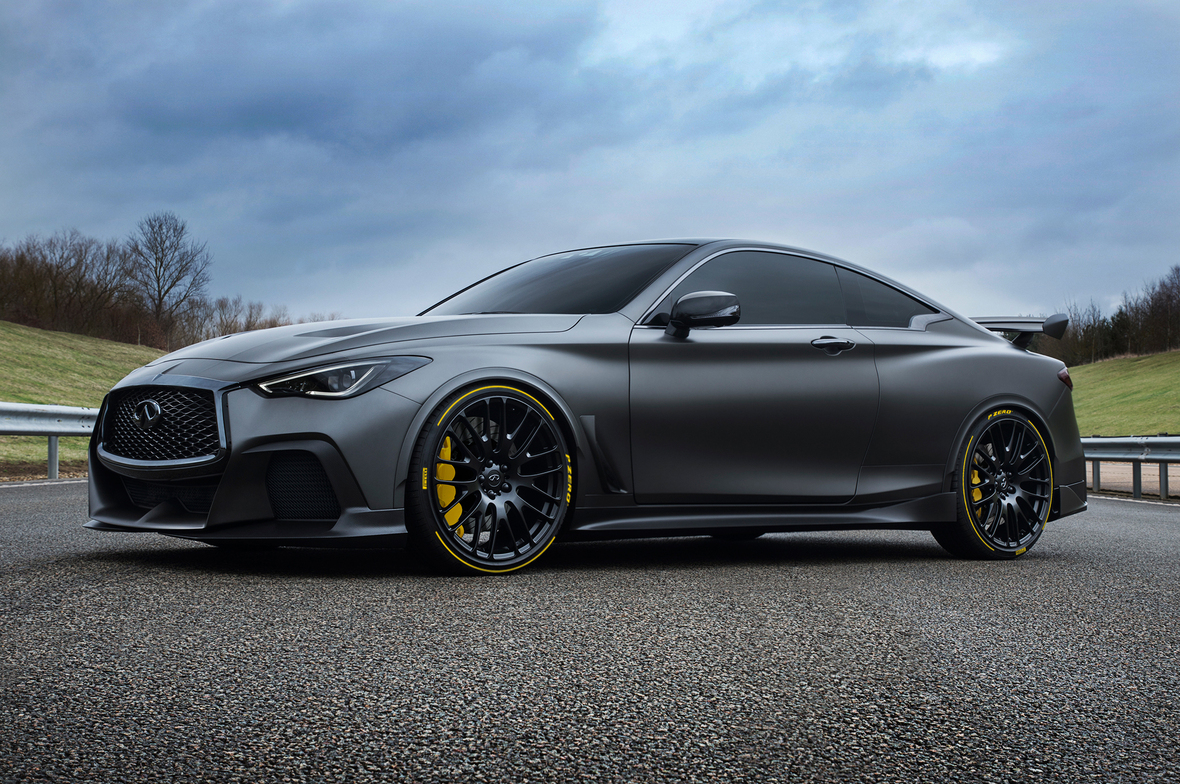 The Infiniti car brand is working on 'Project Black S,' a partnership with Renault Sport Formula One to develop a road-ready F1 inspired car. Pirelli announces that it is also contributing to the project, specifically it is designing and making exclusive bespoke tyres for Project Black S. The new partnership was announced at the Canadian Grand Prix by Tommaso Volpe, director of Infiniti Global Motorsport, and Paul Hembery, Pirelli's motorsport director.
"We are very excited about our Project Black S and the work we are doing with Renault Sport Formula One Team on performance hybrid technology," said Volpe. "Having another key Formula One player involved is proof of the interest it generates and will add even more focus on performance delivery. As we explore the feasibility of Project Black S, Pirelli's input and knowledge, both motorsport and automotive, will be invaluable. We couldn't be happier to have them onboard."
Pirelli states it was attracted to Project Black S as a true track-to-road technology transfer project. It hints at how a performance hybrid powertrain, developed in close collaboration with Renault Sport Formula One Team, could significantly enhance the performance and dynamics of an Infiniti Q60.
"We were fascinated with Project Black S since Infinity unveiled it at the Geneva motor show earlier this year – we simply had to get involved," shared Hembery. "Project Black S is the ultimate expression of innovation and cutting-edge technology transfer, which is in our DNA, so we couldn't let this opportunity go by. We are thrilled to be a part of it and to support Infiniti on this project."
"It is great to have Pirelli involved in Project Black S," added Cyril Abiteboul, managing director, Renault Sport Racing. "We believe in the potential of this project, and the work we have done with Infiniti on it so far is very promising. Working with the best partners is vital, and Pirelli is a great addition to Project Black S; having their experience and expertise on the tire front will make this project not only more comprehensive but even more exciting too."