Hankook's new European HQ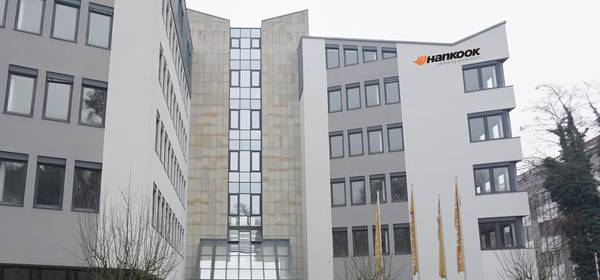 Hankook has relocated its European headquarters and German office. The companies have moved into a new office building nearby its previous Neu-Isenburg site effective 26 June. The move was driven by the need for more space for expansion. Other motivations include the lack of high-speed data transmission technology at the old location.
"Ever since we got here in 2003 we are feeling very much at home in the Rhine-Main region, and in Neu-Isenburg in particular, as it has an outstanding transport infrastructure," explains Ho-Youl Pae, Head of Hankook Tire Europe. "For this reason, we took great care to concentrate the expansion on necessary measures and to leave grown structures unaffected as far as possible. Our new, more efficient office architecture gives us the opportunity to make significant improvements to the service for our customers and the working environment for our employees. At the same time, our staffs work paths remain practically identical."
While all telephone- as well as e-mail contacts will remain the same, the new postal address is just a change of the house number: Hankook Tire Europe GmbH, Siemensstrasse 14, D-63263 Neu-Isenburg, Germany.